From the SFLA Blog
Special Training Series: How to Start a NEW Students for Life Group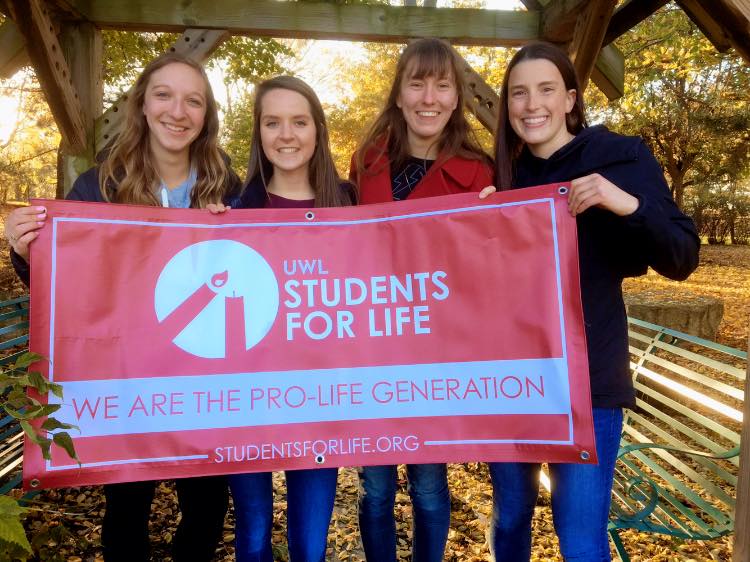 Brenna Lewis - 08 May 2020
Are you a pro-life student (or do you know a pro-life student)?  Have you ever considered what you can do when it comes to ending the injustice of abortion?  We have great news!  Students have the most powerful voices when it comes to making life-saving change and you can start NOW! 
When you register for our How to Start a New Students for Life Group: Virtual Training Series, you'll learn exactly how to get started and what you can expect when school starts again next fall.  By completing all three courses, we'll even send you our FREE Activism Kit in the mail. 
Here's what will be covered… 
SESSION 1 on Tuesday, May 19th
Why

 and 

How to 

S

tart

 a Students for Life Group

 – This training will 

explain

 all the basics of what a Students for Life Group can do on campus and why the work of student groups is so uniquely important.  You'll review the "Five Pillars of Pro-Life Engagement" and logistics you'll need to know for starting in the Fall.

 
SESSION 2 on Tuesday, May 26th
Knowing Your Rights on Campus 

– It is not uncommon for our groups to encounter administrators who try to censor their message.  Join experts in the field on this training to learn the warning signs of when your free speech rights may be in danger and what you can do about it.

 
SESSION 3 on Tuesday, June 2nd
Tip

s

 for

 Run

ning

an Effective Students for Life Group

– Not every group will run the same, but there are some fundamentals of 

leading

 a successful group that never change.  Hear from current student leaders and our amazing Regional Coordinators about how to make sure the Students for Life group is the BEST group on campus.

 
A Students for Life Group can make a HUGE difference for not only your school, but your entire community. But don't just take it from us. Look at what these amazing students have done across the country! 
Marquette Baby Boxes
Marquette for Life collaborated with their student community to put 400 baby boxes together in support of four different pregnancy centers in Milwaukee, WI.  Because of this effort, 400 mothers will be given items they need, but more importantly, these mothers will know that their community supports them and is willing to walk alongside them throughout their journey of motherhood.  
Student Lobbyists in D.C.
Dozens of High School and College students from Students for Life groups around D.C. lobby on Capitol Hill every year to make sure legislators hear our voices.  In cities across the country, we must show up to support pro-life laws and make sure the most vulnerable among us are protected.  
Enough Diapers to Cover a City in Colorado
Regis Jesuit Students for Life in Aurora, Colorado has a fun autumn tradition – they collect over 40,000 diapers for local families in need. In November 2017, they collected 40,313 diapers. That is an incredible feat, but it gets even more impressive. In 2018, they shattered that record by collecting 43,051 diapers! Fun fact: that's roughly the population of Leesburg, Virginia.
So, are YOU ready to change the world?