From the SFLA Blog
Pro-Life Student Sues University For Violating His First Amendment Rights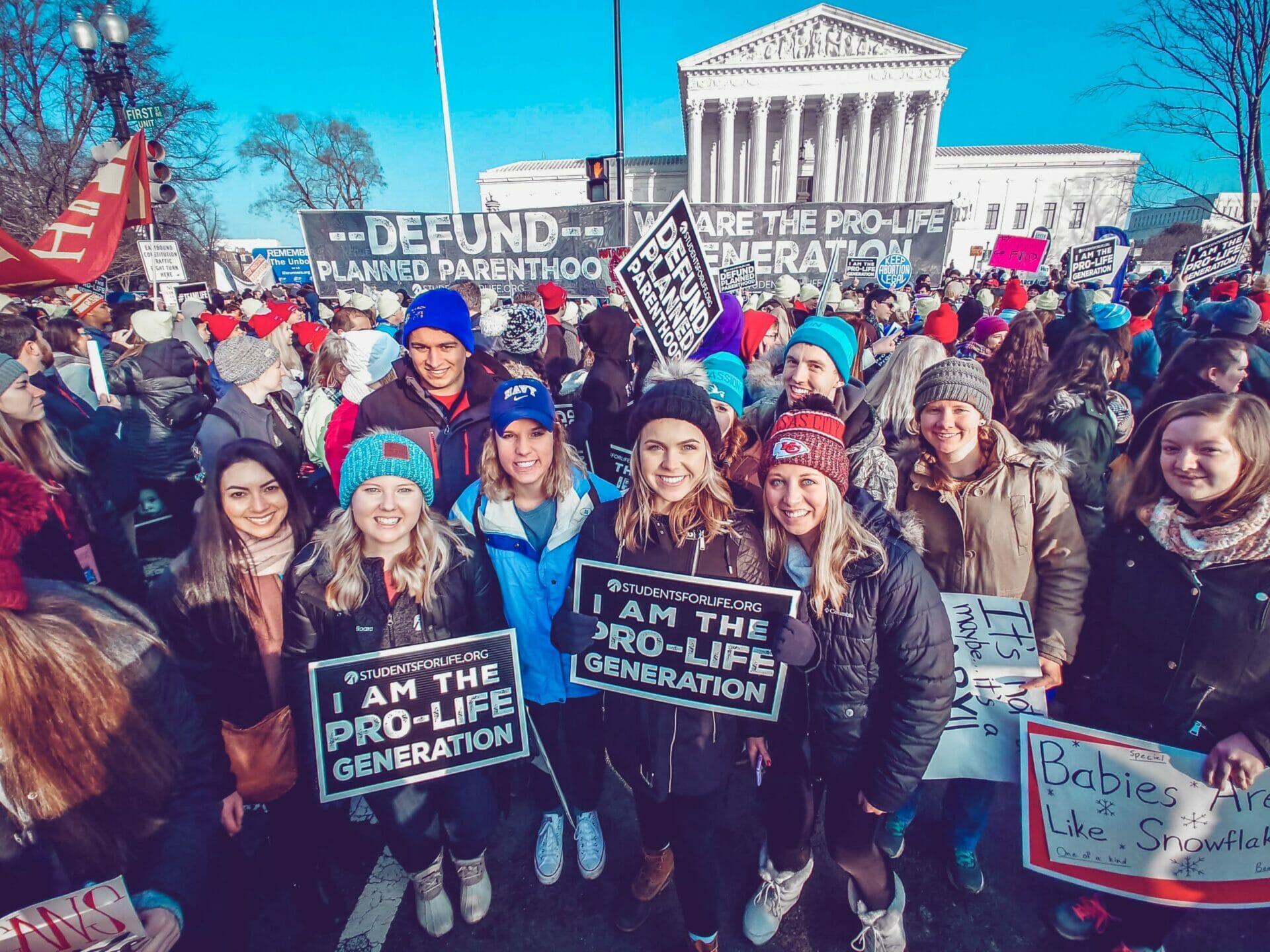 Brenna Lewis - 06 May 2020
'Free speech must be protected on college campuses; the purpose of college is to freely exchange and debate ideas," said Kristan Hawkins, president of Students for Life of America.
SALEM, OR and FREDERICKSBURG, VA (5-6-2020) — Reacting to the news of a lawsuit filed today against Chemetka Community College, Kristan Hawkins, president of Students for Life of America stated, "Across the country, we are seeing incredible opposition to the pro-life speech of our student leaders and volunteers as they speak for the defenseless and educate their fellow students on abortion. But the law and the Constitution are clear on the matter: Public schools cannot silence pro-life groups or force them to self-censor. If Chemeketa Community College wants to respect every member of its community, it will clarify that Students for Life can participate in the open exchange of ideas and ensure that the entire college community becomes a 'free speech zone' for pro-life students and their peers."
The lawsuit was filed in the U.S. District Court for the District of Oregon, Eugene Division by an allied attorney for Alliance Defending Freedom.
The lawsuit stems from a February 26th event on campus about the physician-assisted suicide. Students for Life leaders Marcos Sanchez and Emma Howell were able to host their event, but were forbidden from promoting the event outside. They were also not allowed to hand out flyers promoting free, pro-life resource centers.
"The only permission slip students need in order to speak on public college campuses is the First Amendment," said ADF Legal Counsel Michael Ross. "Students don't give up their constitutionally protected freedoms when they step on to campus or hold a specific viewpoint. Our clients have the right to peacefully engage and persuade their peers. They also have the freedom to support pregnant and parenting students without censorship or harassment from their school."
To read more about the nine common violations of student free speech in a Wall Street Journal op-ed from Hawkins, click here.
For interviews, please contact Kristi Hamrick at [email protected].
–30—
Students for Life of America is the nation's largest pro-life student organization with over 1,225 student groups on high school and college campuses across the country.
The ADF Center for Academic Freedom is dedicated to ensuring freedom of speech and association for students and faculty so that everyone can freely participate in the marketplace of ideas without fear of government censorship.