From the SFLA Blog
Our Pro-Life Chalk Contest Winners!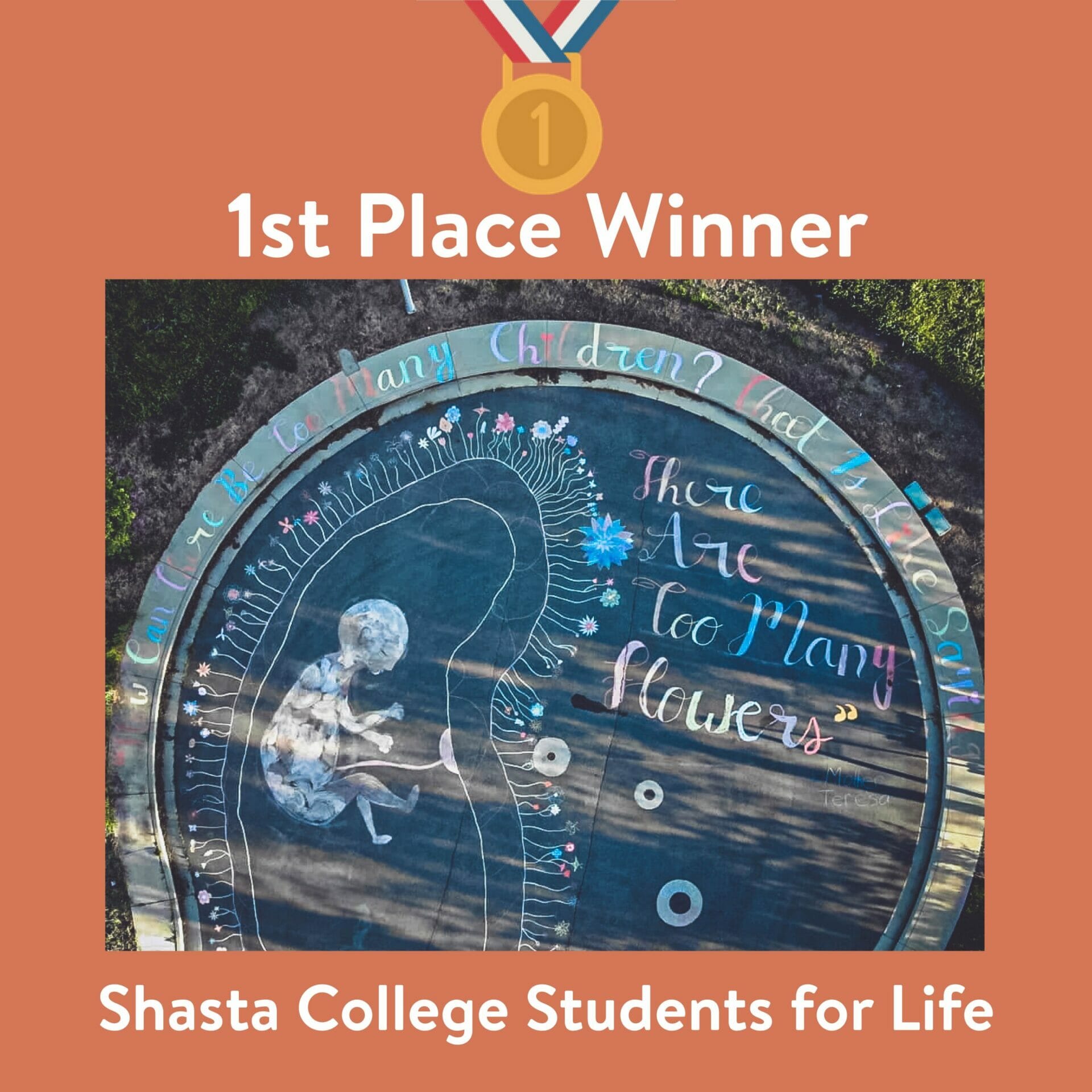 Brenna Lewis - 04 May 2020
On May 1st, pro-lifers across the nation put on their competitive hats, grabbed their sidewalk chalk, and came up with some amazing pro-life chalk art as part of our National Pro-Life Neighborhood Chalk Day contest. What started off as a fun way to pass some time during quarantine turned into an impressive gathering of pro-life art talent!
We are pleased to present this year's winners: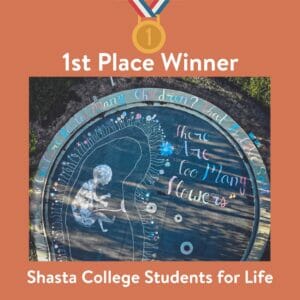 Shasta College Students for Life in California took the top prize with their intricate, colorful, floral rendition of a preborn baby – paired with a perfect quote from Mother Teresa. Don't let the photo fool you; this is actually a photo taken by a drone! The Shasta students used an entire neighborhood cul-de-sac for their artwork and took a video time lapse of the whole project.
With their victory, these students won pro-life tees for each chalk artist, a signed copy of Unplanned, two FREE tickets to the 2021 National Pro-Life Summit, and promotion on our digital media accounts. Congrats!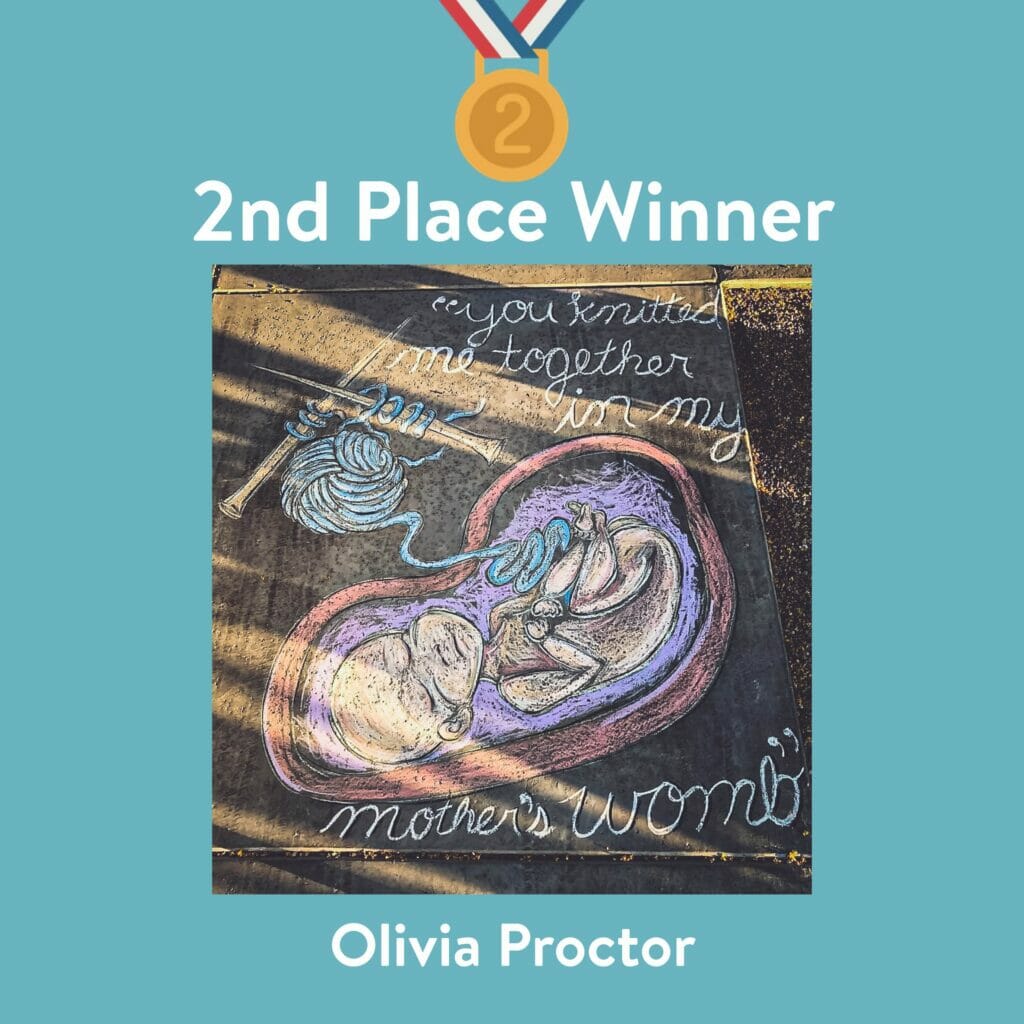 Taking second place is Olivia Proctor, leader of Bulldogs for Life in Nebraska. Olivia, with the help of her mom, created this beautiful image of a preborn baby "knit" together in the womb – ball of yarn & all! Paired with a perfect bible verse, this entry was a no-brainer. For taking second place, Olivia (and mom) earned their choice of any pro-life tee, an assortment of pro-life stickers, and promotion on Students for Life's digital media accounts. Congrats!
(Click, then click again to enlarge each image). There was literally a four-way tie for third place because each of these awesome submissions brought something so unique to the table. The Dimauro Family chalked their entire driveway and got the whole family involved – which we loved. Chemeketa Students for Life chalked the perfect pro-life phrase on the sidewalk outside their nearest Planned Parenthood. And Julia and Katherine's realistic, large-scale masterpieces (complete with perfect phrases) just had to be included. ALL of our third-place winners received a pro-life tee for each chalk artist and promotion on Students for Life's pages. Congrats!