From the SFLA Blog
Students for Life Unveils NEW "History Maker Virtual Summit Toolkit"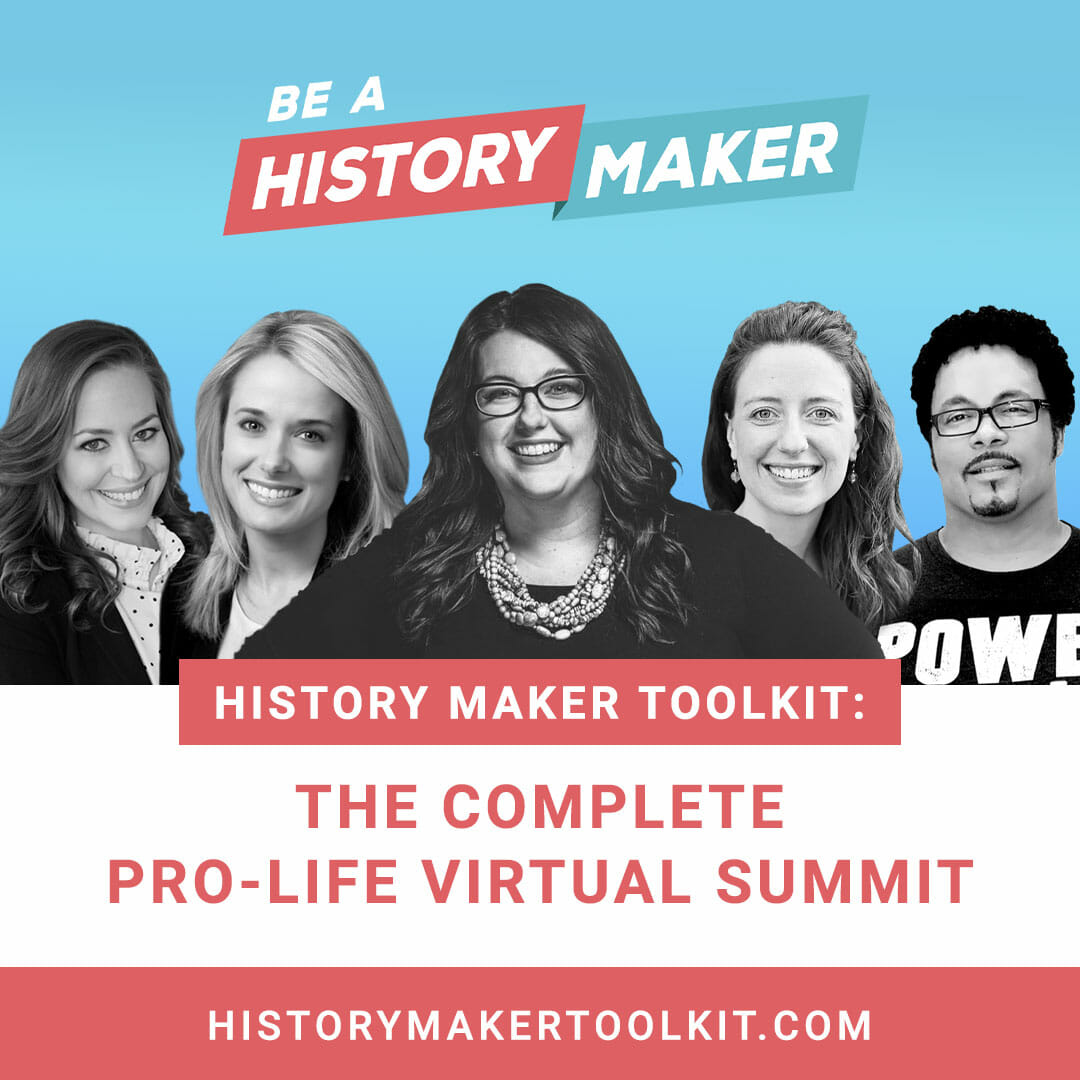 Brenna Lewis - 29 Apr 2020
While many are stuck at home right now and things are a little uncertain, it's important to remember that our mission in the pro-life movement remains steadfast as ever. This January, history was made in the pro-life movement as national organizations united to host the first-ever 2020 National Pro-Life Summit. Because so many pro-lifers know just how close we are to achieving our mission, the Summit sold out with over 3,000 attendees.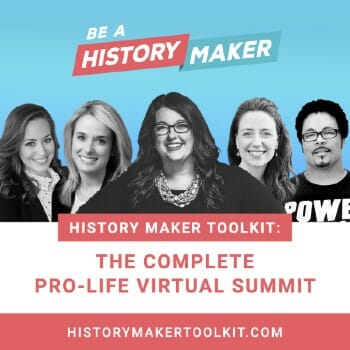 But 3,000 is just a small portion of a nationwide community of pro-life advocates. So, for the past couple of months, our team at Students for Life of America has been hard at work putting the National Pro-Life Summit online. And today is the day.

Starting right now, pro-life advocates can click here and sign up for the…
HISTORY MAKER TOOLKIT:
The Complete Pro-Life Virtual Summit
With this exclusive kit, you'll receive access to more than 28 Virtual Sessions given by 70 Pro-Life Experts & Leaders like…
Kristan Hawkins, Students for Life of America
Abby Johnson, former Planned Parenthood Director & founder of And Then There Were None
Kay Coles James, Heritage Foundation
Gov. Scott Walker, former Governor of Wisconsin
Stephanie Gray, Pro-Life Apologist
Trent Horn, Catholic Answers
Melissa Ohden, author and abortion survivor
Charlotte Pence, daughter of Vice President Mike Pence
David Bereit, founder of 40 Days for Life
Sign up now for a limited, FREE PASS that gives you access to many of the Virtual Sessions.
This toolkit is for those who want to DISCOVER the pro-life movement's strategies right from its top leaders. Those who want to APPLY their talents where you can make the biggest life-saving impact. And those who want to TRANSFORM their community to make abortion illegal and unthinkable.
If you answered YES to any of these questions, then sign up now for your limited, FREE PASS to the History Maker Virtual Summit Toolkit. You will always remember the moment you stepped up and decided to be a History Maker in 2020. Make today be that moment.