From the SFLA Blog
Special Group of SFLA Students Had over 1,000 Conversations About Abortion This Year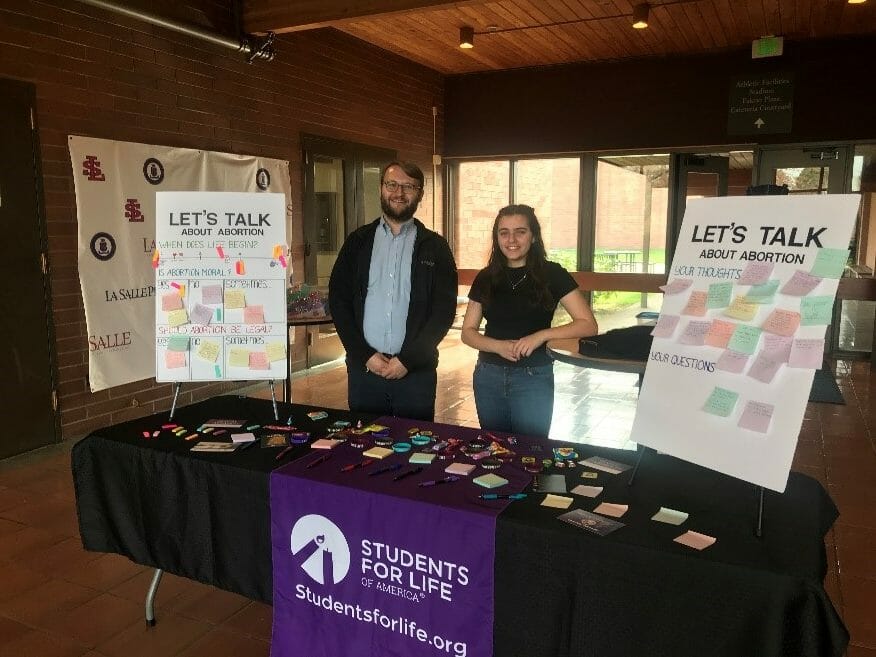 Brenna Lewis - 27 Apr 2020
Twelve dedicated students on the Effective Education Pillar Team, a special group of students who have a passion for changing minds about abortion, have been thinking outside of the box to have better conversations this spring. Combined, these students had over 1,000 conversations this school year by testing new ideas that encourage students to engage with them about abortion both in person and online.
Effective Education leaders brainstormed new ideas throughout the year for Event-in-a-Boxes, tabling displays, and social media graphics.
"What Does it Mean to be Feminist?" Event
Reagan from the Anchor Christian Collaborative in Maryland created a "What Does It Mean to be Feminist" event that focuses on the founders of the Women's Movement. She wants to engage people by asking "Guess who said it" and have students match famous feminists to quotes that oppose abortion.
"These quotes could also start powerful conversations. Margaret Sanger's views, especially, highlight that the mission of Planned Parenthood is not, and never was, to help women in the best way possible."
–Reagan
Anchor Christian Collaborative
 Let's Talk About Abortion
Ann Marie from La Salle Catholic College Preparatory School developed a tabling display that invited students to write their opinions on different questions surrounding abortion. With an overwhelmingly pro-choice student population, over 60 students participated in this display, sparking several interesting conversations.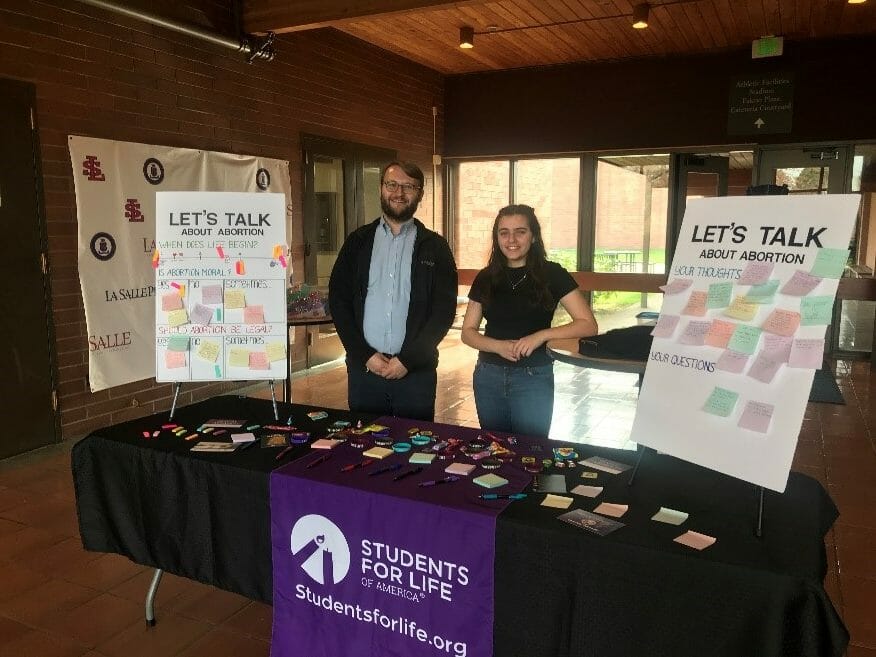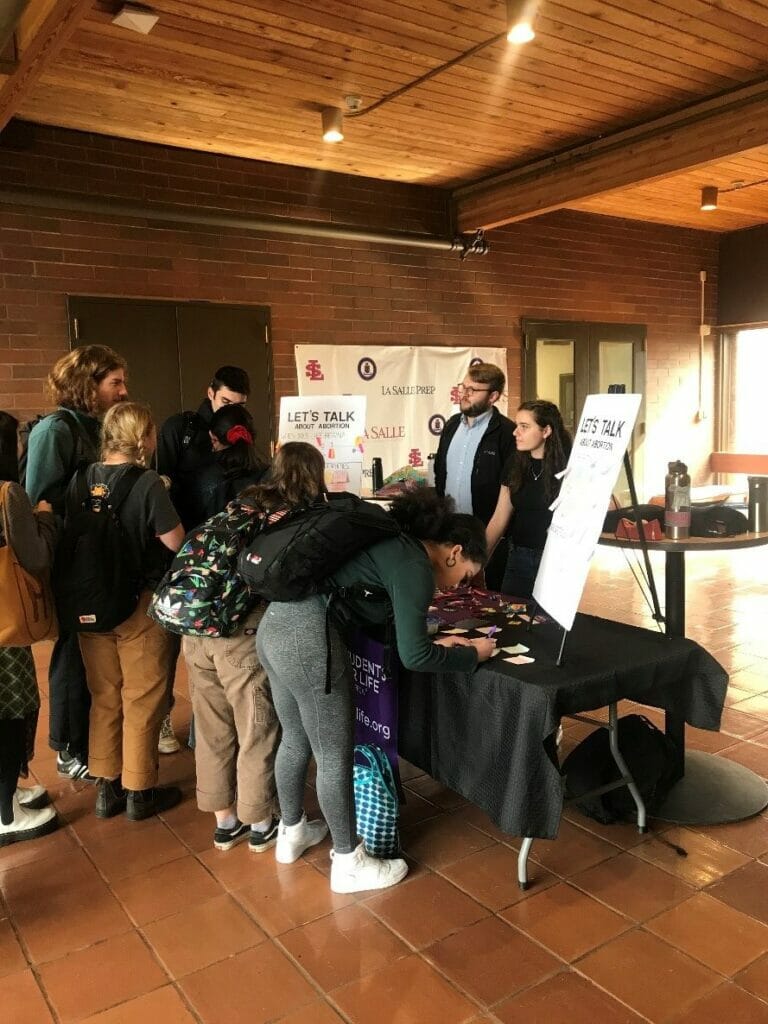 "The most interesting comment from the event was 'I think abortion is perfectly fine, and no one should be making choices for other people's bodies. It should be up to the mother.' What stood out to me was the fact that the person referred to the woman as the "mother." You cannot be a mother without having a child."
–Ann Marie
La Salle Catholic College Preparatory School
Taking Discussions Online
Other students focused their efforts online, by putting together social media graphics and brainstorming questions to pose on their social media accounts. Many ideas focused on the current COVID-19 issues our nation is facing. Team members want to give multiple choice and begin a discussion based on responses to these questions:
What organizations are still using Personal Protective Equipment (PPE)?
Which organizations are not medically necessary?
Which students will never attend a graduation?
What does abortion really do?
Do you know your local resources?
Does abortion help women?
Does Planned Parenthood use culture?
Are you a student who feels called to a certain part of the pro-life movement? Pillar Team applications for the 2020-2021 school year close on May 1st. Join one of the five teams to become an expert and impact your campus with projects like these. Apply today!