From the SFLA Blog
(VIDEO) Catholic Priest Explains Why We Must Vote Pro-Life First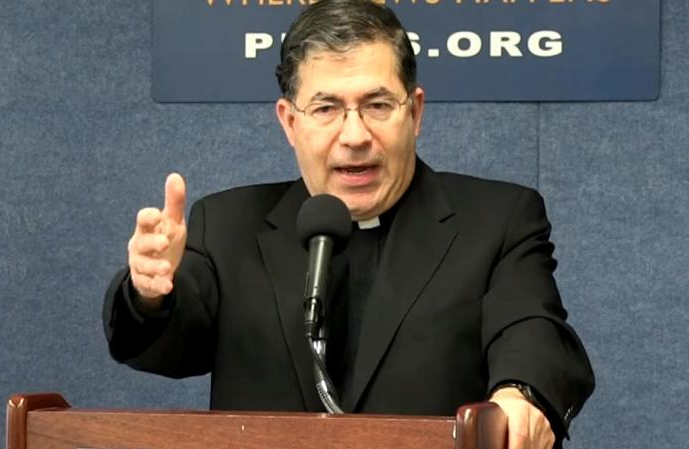 Brenna Lewis - 25 Mar 2020
On a recent episode of Kristan Hawkins' Explicitly Pro-Life, Fr. Frank Pavone, the National Director of Priests for Life, explained why we must vote pro-life first.
WATCH:
Fr. Frank and Kristan Hawkins talked about how we must change hearts and minds, but how that should translate into changed laws and changed votes. It can be tempting, Fr. Frank noted, to try to be 'personally pro-life', but vote pro-choice. However, we cannot ignore how the people we vote for will implement policies that affect us; voting for pro-choice politicians who will routinely vote for pro-choice policies which we agree with is a waste of our vote.
Furthermore, abortion should be issue number one, Fr. Frank said, because, without life, there can be no other rights. "No victim is more defenseless than the child in the womb," Fr. Frank pointed out during the discussion.
You can check out more podcast episodes of Kristan Hawkins and subscribe here.
Fr. Frank references St. John Paul II's encyclical, Evangelium Vitae, during the podcast. You can read that here.
In an op-ed for USA Today, Hawkins explained why she is a single-issue voter.
"With concern for the pain and problems abortion can cause, some voters crystallize abortion as the defining criteria for our vote. A recent poll of more than 40,000 Americans shows that pro-life voters are significantly more likely than those who support legal abortion to say they will only vote for a candidate who agrees with them on that issue (27% to just 18%)….In the ballot box, voters are not choosing a pastor or pope, but a politician who has the ability to make a direct impact on public policy. And we make our choice from those listed on the ballot, after evaluating what those candidates pledge to do. Every voter must look at the issues of significance to them and make a choice about who will serve those interests."
Have other topics or guests you think Kristan should interview? E-mail us at [email protected] with your ideas.