From the SFLA Blog
SFLA HQ Has a New Look!

Lori Cascio - 24 Mar 2020
Many schools around the country have canceled classes and gone online for the rest of the semester. So we pivoted from campus to computer, too. But that doesn't mean the pro-life outreach has stopped. Did you know that everything you need to stay up to date on pro-life activism can be found on our one-stop-shop, SFLA Headquarters? 

What is HQ?
Students for Life HQ the online headquarters for the Pro-Life Generation. HQ is your free ticket to digital resources, pillar-specific trainings, and more. There are also some new resources that will be particularly helpful to get equipped and stay involved during the national coronavirus quarantine. 
SFLA Headquarters has a whole new look!  
Here are the top three changes we think you'll be most excited about…
The Resource Library
There's a new and exciting Resource Library where you can download high-quality pro-life graphics, flyers, event ideas, our Plan Your Year Guide, and more! With new content constantly being added, it's only getting better and better. Be sure to check out our digital downloads to spice up your social media and have mind-changing online conversations (that you can log on talk.studentsforlifehq.com to earn prizes, by the way).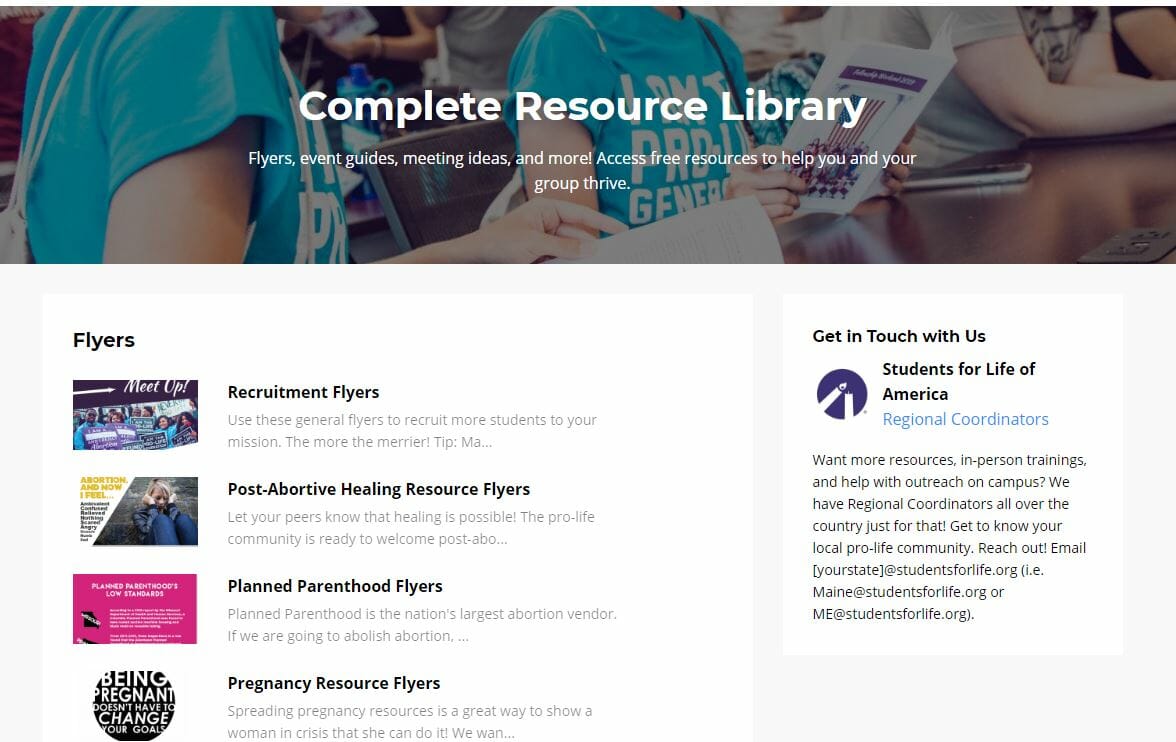 New Event Guides
Just because school is out doesn't mean you can't do an event. Get creative! Get your group members to organize a social media fundraiser, do a calling campaign for local pro-life legislation, or write letters to support mothers at your local pregnancy center. Find Event Guides for these and more events at HQ.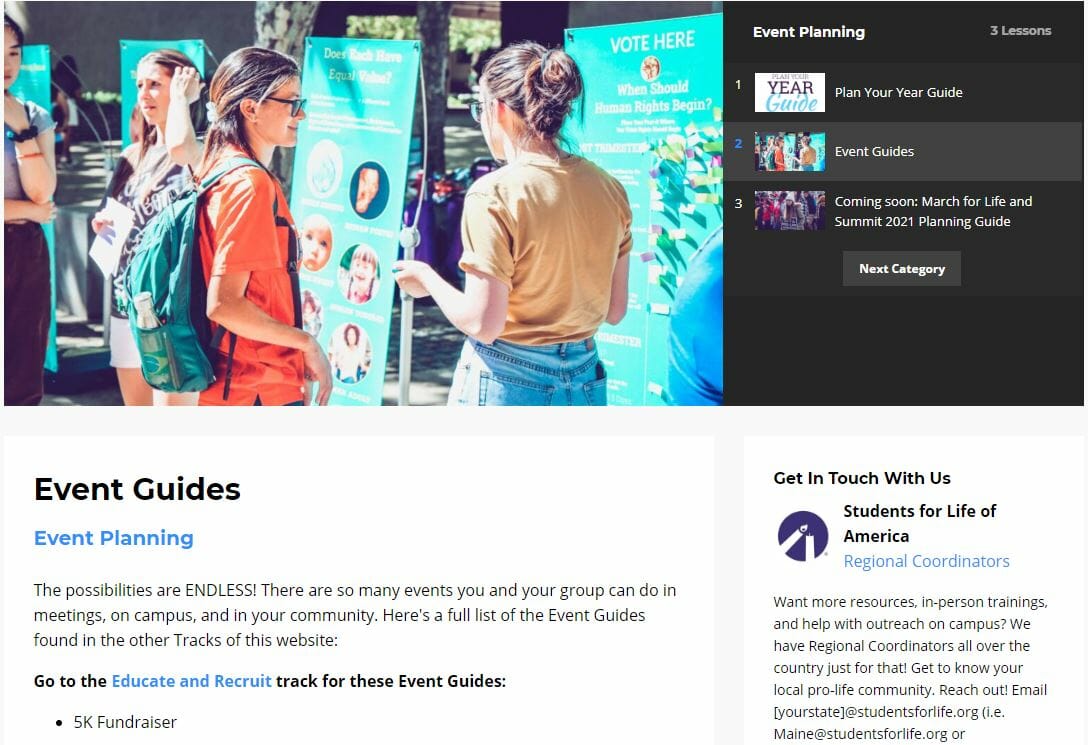 Access to ALL Content
If you've logged on in the past but haven't been back lately… you're going to want to pay another visit. Everything is now totally unlocked and more easily organized. You can access EVERYTHING without having to watch videos and take a quiz. Click around each page and category to make sure you don't miss anything HQ has to offer. 
Still Have Questions?
There's a lot to be found on Students for Life HQ (for free). But if you need more help starting a Students for Life group on your campus, planning an event, or anything else pro-life… contact your SFLA Regional Coordinator for personalized help (also for free). Just email [yourstate]@studentsforlife.org.