From the SFLA Blog
AMAZING! Two Babies Saved From Abortion Thanks To Student Activism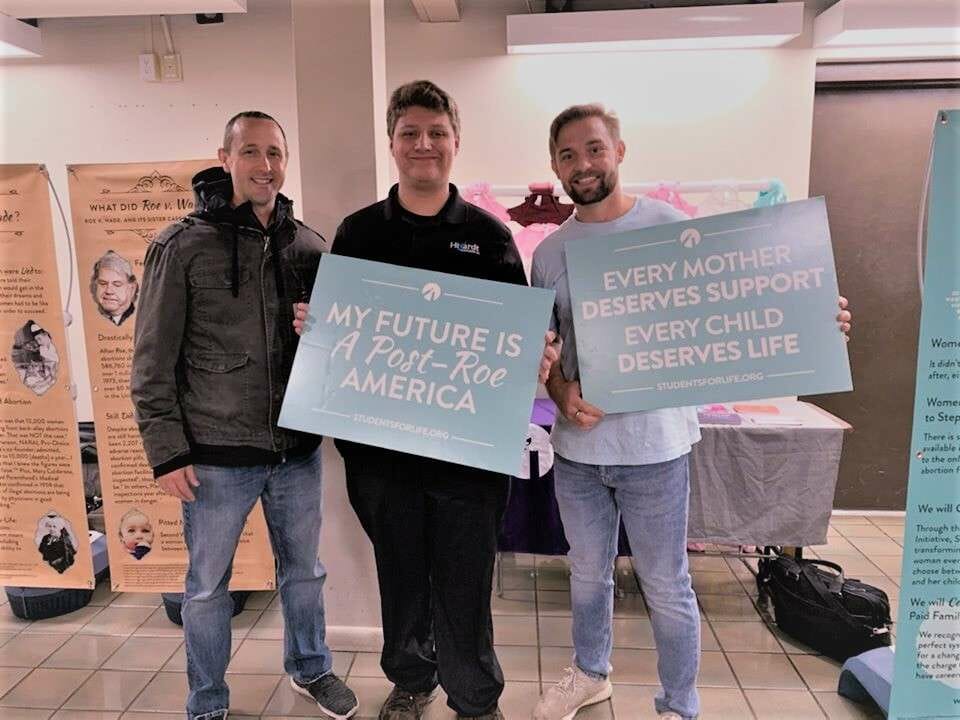 Brenna Lewis - 23 Mar 2020
We often hear that abortion is a "woman's" issue and that men should not be allowed an opinion. At Students for Life of America, we know that is simply not true. At Villanova University and the University of Pennsylvania, our student leaders helped men save the lives of their babies by giving them the courage to persist in the fight for their child's life. These men were torn because while they wanted to support their partners, they were also desperate to save their children. Check out the stories below to see how persistence pays off and the importance of men in the pro-life movement. 
Villanova
 University
Villanovans for Life president, Dominic, prays outside of his local abortion facility every week. This facility commits the most abortions in all of Pennsylvania. After months of feeling like he wasn't making a difference, he watched a couple walk into the facility. Shortly after, the man came out alone, visibly distressed. When Dominic asked him if he was alright, the man told him that he didn't want to be there, and he didn't want the mother of his preborn child in there. Dominic asked him why he wasn't in there fighting for his child if he didn't want this. The man said that he had asked and asked but ultimately, he couldn't change the mother's mind. Dominic said, "Well, you haven't tried asking her with someone out here praying for you while you did it. Go back in and fight for your baby." The man went back in and Dominic stood outside and prayed. Several minutes later, the man walked out with his wife and their child. 
University of Pennsylvania
"This morning, we sent students to both abortion facilities in Center City, PA. At the Planned Parenthood, we met a man whose girlfriend went inside for an abortion that he did not want her to get. He was defeated and anxious as he felt helpless. After talking with him, sharing the gospel, and praying, he responded to one of the men in our group that they are reconsidering and are not going to have an abortion." Since this incident, the students have kept in touch with the father and are referring them to local, supportive services. 
*This story was borrowed from Quakers for Life Facebook page. 
Men, do not let people discourage you from standing up for LIFE. You ARE needed in this movement. Keep showing up, keep encouraging other men, and keep working to abolish abortion!