From the SFLA Blog
New Ad on YouTube Praises Abortion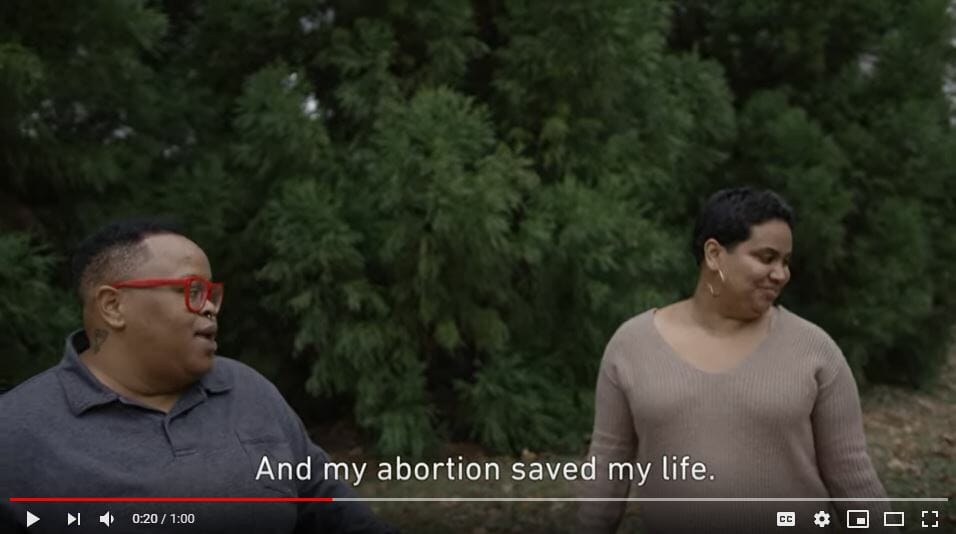 Brenna Lewis - 17 Mar 2020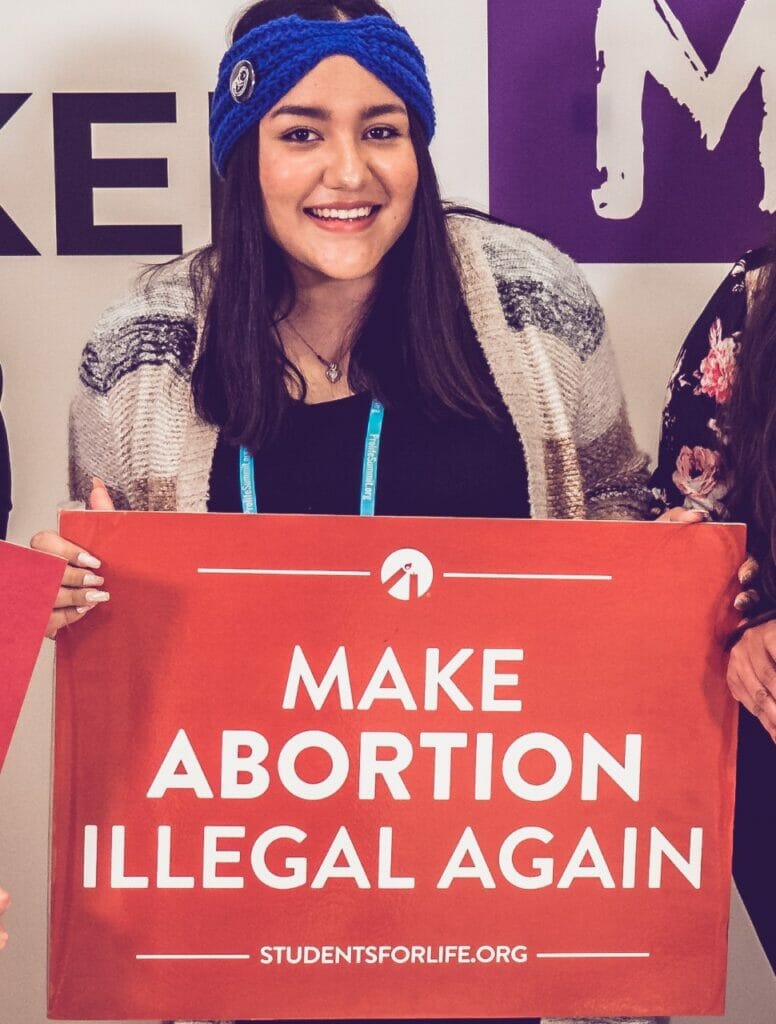 Guest Post by Aliyah Duran, President of Centreville Region Students for Life 
On Monday morning, March 16th, I was just browsing YouTube, and all of the sudden an advertisement by UltraViolet Action popped up, focusing on women talking about their abortions and how they couldn't have gone anywhere in life if it wasn't for abortion. My heart broke, watching as women put abortion on a pedestal and thinking of how many women this ad might eventually reach. 
The ad goes on to tell the audience that women they know and love have most likely had an abortion. The pro-abortion side likes to claim that nobody likes abortion, yet in this video, they show a myriad of women praising abortion. For example, during the video, they highlight one woman's sticker that reads, "I had an abortion," with hands surrounding and seeming to glorify those words. 
Another woman who was a part of the video stated, "I am very happy that I was able to get an abortion. I am not sad". On the contrary, I find it extremely sad to watch these women fall into the false narrative that the abortion industry sells society: that women are not strong and that terminating their children is something "empowering." 
It's so disheartening to see that these women were told that they had to choose between their child and their education, career, and future, and that they believed it. It is so upsetting to see this ad spread the lie to young girls watching that abortion is normal and that women can't do great things without aborting their child.  
In so many ways, this video is false advertisement. It only shows women that are happy and are more than willing to glorify abortion.  What this video is not showing is all the women and young girls who have been hurt and left broken due to the violence of abortion. This ad doesn't show the women I have seen in my life crying and heartbroken about their abortions. This ad does not show the reality of abortion, the harsh and broken reality.  The women who have been physically harmed or even killed. 
I have seen, firsthand, women suffering from the after-effects of abortion. Many women from my local church have told stories of their trauma. They share their wounds and tell their testimonies. One story in particular that has stuck with me was an abortion testimony told at my church that ended with the sentiment that even though she knew she had been forgiven by God, she is still carrying that weight and working on healing to this day. These are real stories that need to be heard and women that need to be supported. To hear more stories, watch these videos. 
We, as the Pro-Life Generation, aim to build up women and tell them that they are strong. We will continue to tell them that motherhood is beautiful, and yes, they can continue school, and they can have an amazing future and career. We will continue to love them and tell them that no, they do not have to choose between their child and their goals, but that they can have both. The Pro-Life Generation will continue to do this; we will continue to build up these women and young girls and show them that life is truly empowering.  
To learn more about how you can get involved in helping pregnant, parenting, and post-abortive women in your area, visit Pregnant on Campus.org or reach out to your local Students for Life Regional Coordinator by emailing (yourstate)@studentsforlife.org . 
If you or someone you know are suffering after an abortion, there are so many resources for you. Project Rachel, Rachel's Vineyard, and Silent No More are incredible judgement-free resources that might be helpful. Or, if you or someone you know are pregnant and in need of resources, there are many amazing life-affirming Pregnancy Resource Centers across the country. Visit OptionLine to find a center near you.