From the SFLA Blog
Top 8 (Pro-Life) Things to do During Coronavirus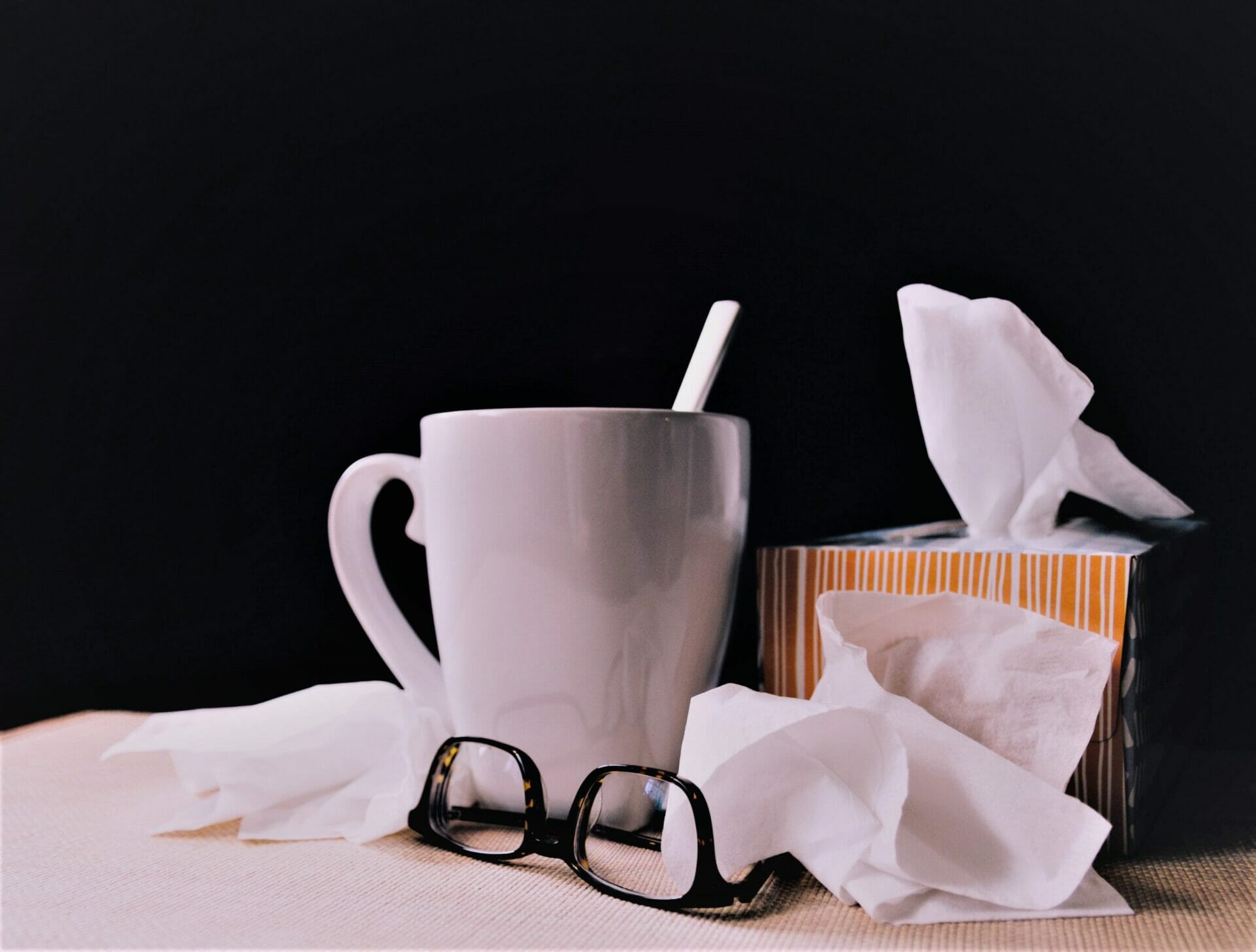 Brenna Lewis - 16 Mar 2020
COVID-19, also known as Coronavirus, is forcing us all indoors, off campus, and into a virtual quarantine.  While many schools are moving to online classes or determining a move in that direction in the coming weeks, we at SFLA decided to go ahead and create a plan for the Pro-Life Generation to go digital.   
So, here's our advice on how to take advantage of all this extra time on your laptop and continue to be a voice for Life.  Here are the top 8 things you can do during the Coronavirus quarantine:  
1.) Virtual Pro-Life Activism Course
s
Students for Life has Regional Coordinators covering all 50 states whose entire mission is to equip you and your group to be the most amazing pro-life leaders you can be and have mind-changing conversations with your peers about abortion.  Just because we're stuck inside doesn't mean we can't keep our activism skills sharp!  

Get registered for our official Virtual Pro-Life Activism Training Course now!  We've got your next 5 weeks covered with professional training and surprise special guests.
2.) Facebook Live
Special Guests
Join our SFLA team and top pro-life leaders from across the country who are experts in their field.  You will not want to miss one of these trainings and the opportunity to ask questions while interacting with these experts LIVE on Facebook!  To be alerted to one of our live trainings, follow Students for Life on Facebook here and turn your notifications on so you know when we go live.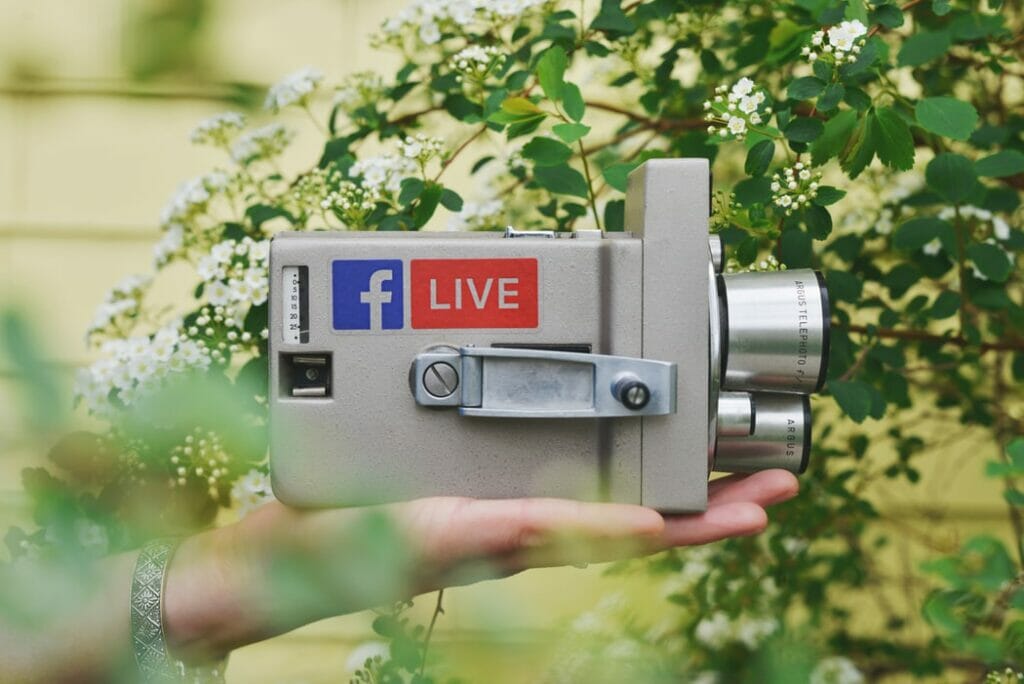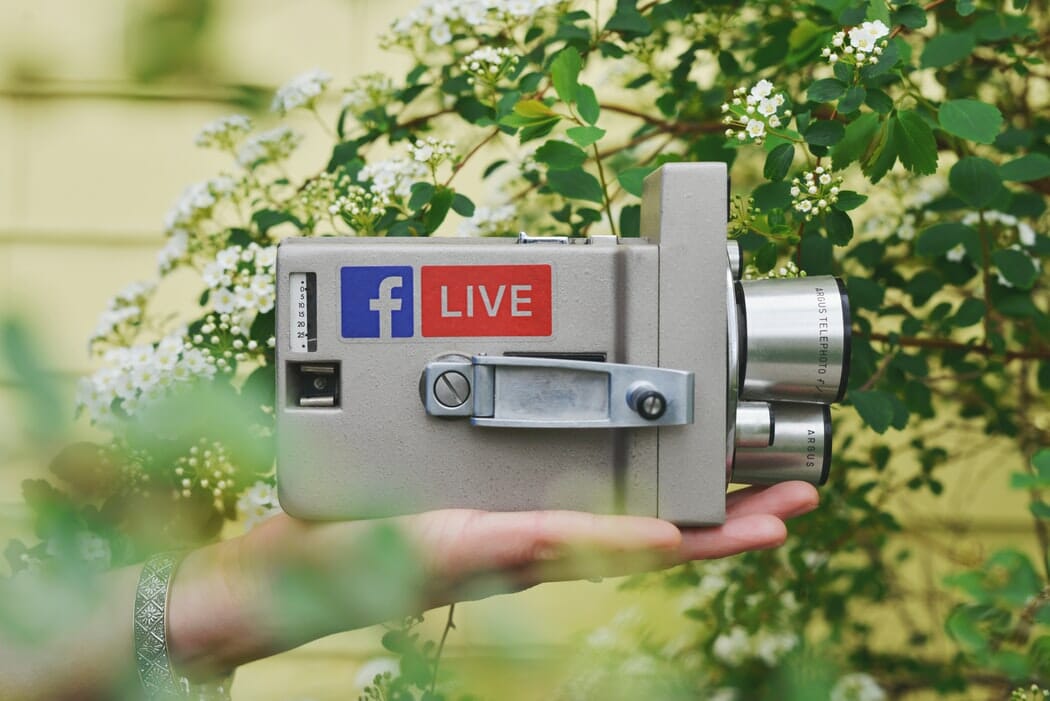 3.) Explicitly Pro-Life Podcast
Binge listen to the "Explicitly Pro-Life" podcast with Kristan Hawkins.  You'll learn great apologetics, get political updates, and hear from pro-life heroes in every field of the pro-life movement. Listen on iTunes, YouTube, or virtually anywhere you normally listen to podcasts. We're also working on a post of all of our other favorite pro-life podcasts – stay tuned! 
4.) Students for Life HQ
Get prepped to kick your pro-life activism into high gear once in–person classes start back up by signing up for SFLA HQ to get instant FREE access to dozens of training guides, videos, & other resources.   SFLA HQ is the ultimate one-stop-shop for Students for Life leaders. And now, ALL content is unlocked for you to use.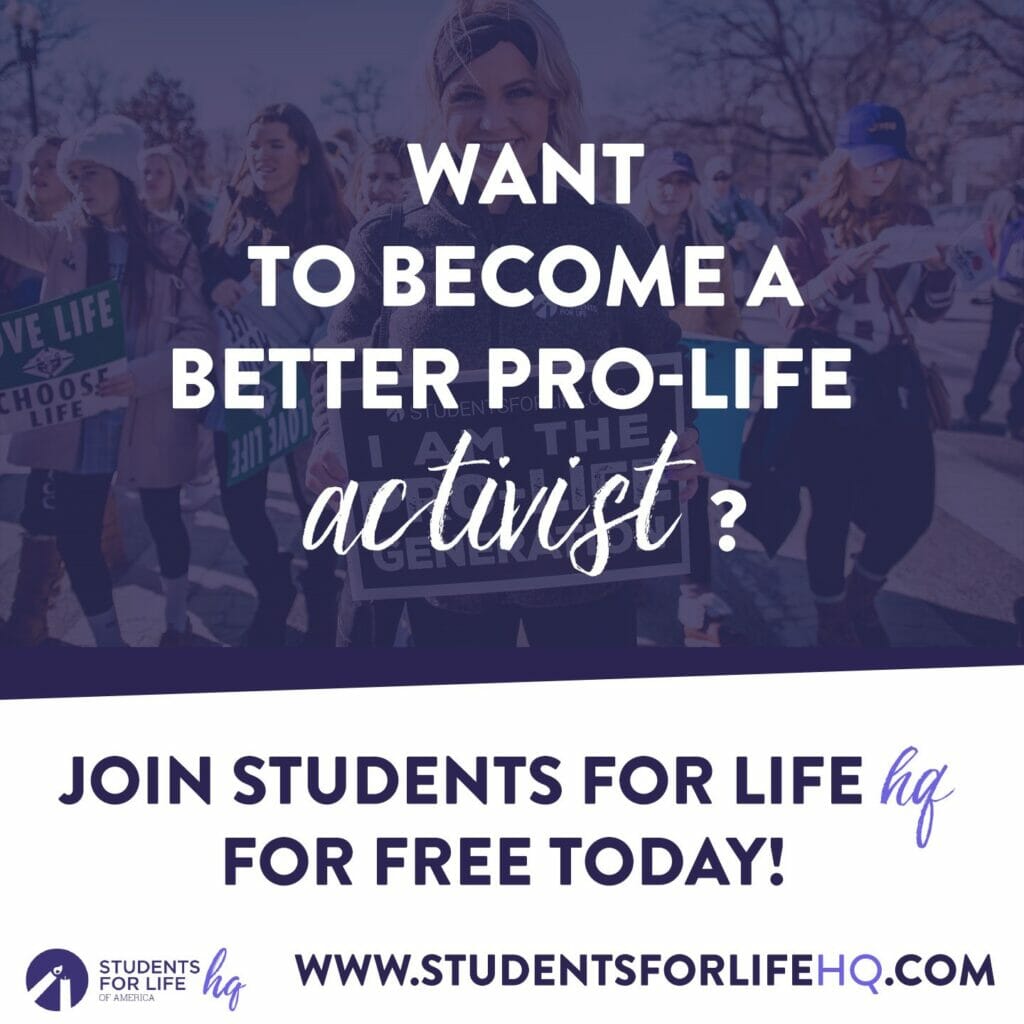 5.) T.A.L.K.
Just because you are keeping your distance doesn't mean you have to stop sharing the truth about abortion and the value of Life!  Log in to earn money for every pro-life conversation you have online with Students for Life's T.A.L.K. Challenge. Yes, seriously – you can earn $10 for every 50 conversations you/your group has about abortion, plus get eligible for bigger prizes like pro-life speaker grants and all-inclusive mission trips. 
We are ready to teach you how to have a good mind–changing digital conversations about abortion on Facebook, Instagram, Twitter, Tik Tok, or your personal favorite social media platform!  Find out more about T.A.L.K. and get resources for digital conversations by signing up here.   
6.) Messages of THANKS
Saying "thank you" goes a long way!  Send messages of appreciation to pro-life legislators. It's just as important to thank your legislators for doing good things as it is to call them out for doing bad things. Students for Life Action even has a great online tool with helpful contact information so you can easily send a message of appreciation through Facebook, Twitter, or even by making a quick phone call.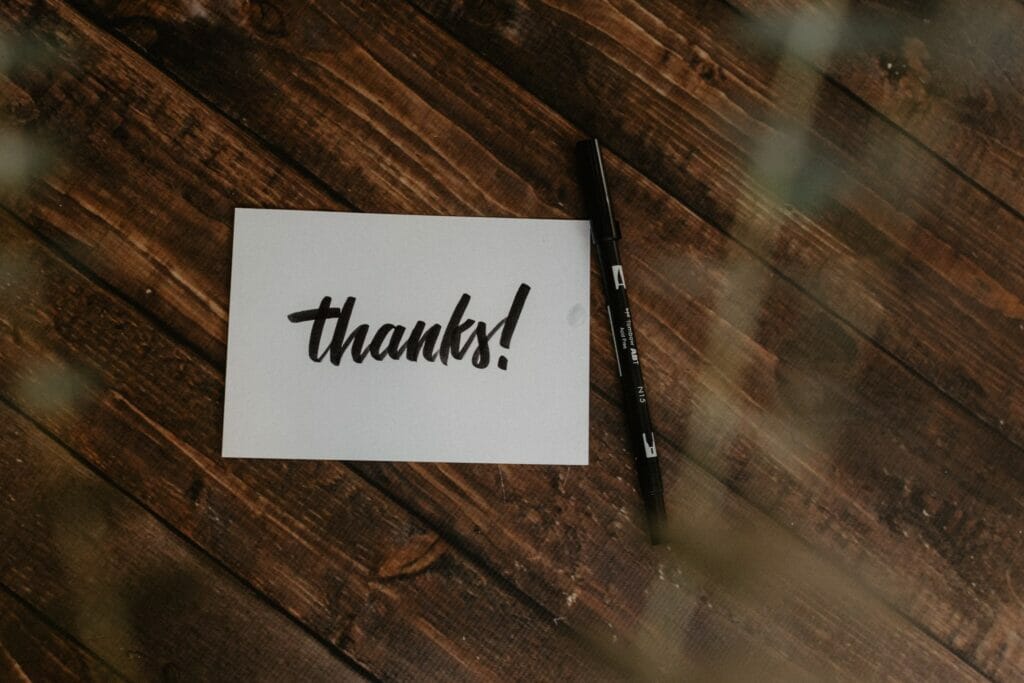 7.) Do Pro-Life Outreach at
your 
Home
 Church
While most schools are closed, many churches are still holding services. You can practice your pro-life apologetics and recruitment skills on the members of your church.  Ask your church if you can host a table in the back of service to talk about the value of Life and opportunities in your community for people to get involved.  While most of the people you will talk to at church are already pro-life, many don't know where or how to get involved.   
Create a list of pregnancy centers 

that 

need volunteers, pro-life marches 

in your area, 

or other respect life activities that people can join. 

 

 

Print these

 fetal development fliers

 to create a display

.

 

O

rder some great 

educational postcards at the 

SFLAShop

 

to help facilitate conversations and add in a sign-up sheet so you can create a 

volunteer list 

to share with local pro-life organizations.

 
8.) Online Diaper Drive
Did you know you could host a diaper drive without stepping out your door?Thanks to the National Diaper Bank Network, you can connect with a diaper bank in your area and donate through Amazon. Click HERE for a list of more than 200 community-based diaper banks. On each page, there is a link to an Amazon wish list where you can give online donations. Advertise the link in a fun way on your social media, GroupMe, or even by calling or emailing your family and asking for donations. Quarantine is a great opportunity catch up with friends and family; why not also get them involved in the cause you are so passionate about and help moms in need! 
In addition to diapers, many families with babies are finding empty shelves instead of formula and other necessities. Check around to see if your local charitable organizations are already working on getting infant necessities to families in need. If not, reach out to local pregnancy centers & churches about starting something. Talk to your SFLA Regional Coordinator if you need help! Not sure who your Regional Coordinator is? Email [yourstate]@studentsforlife.org.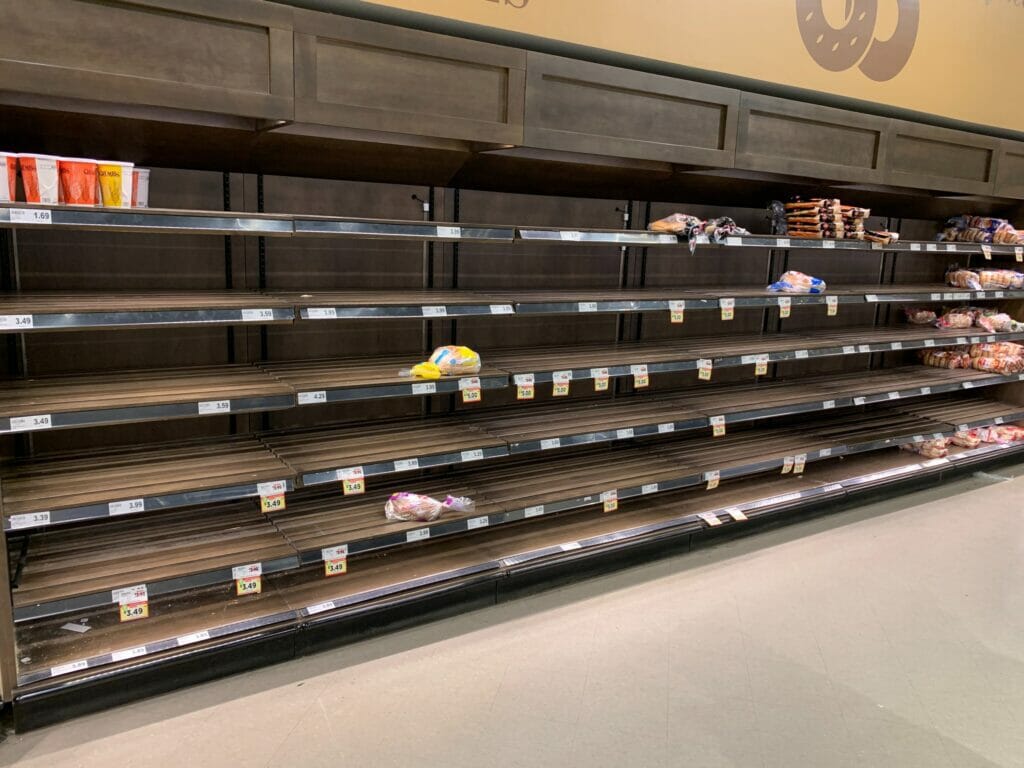 The Pro-Life Generation may be in quarantine… but we will never stop learning to be better leaders, educating our peers, or helping moms and babies. From everyone at Students for Life – we hope you and your loved ones remain safe and healthy during this health crisis.