From the SFLA Blog
Students For Life Just Trained Its 100,000th Student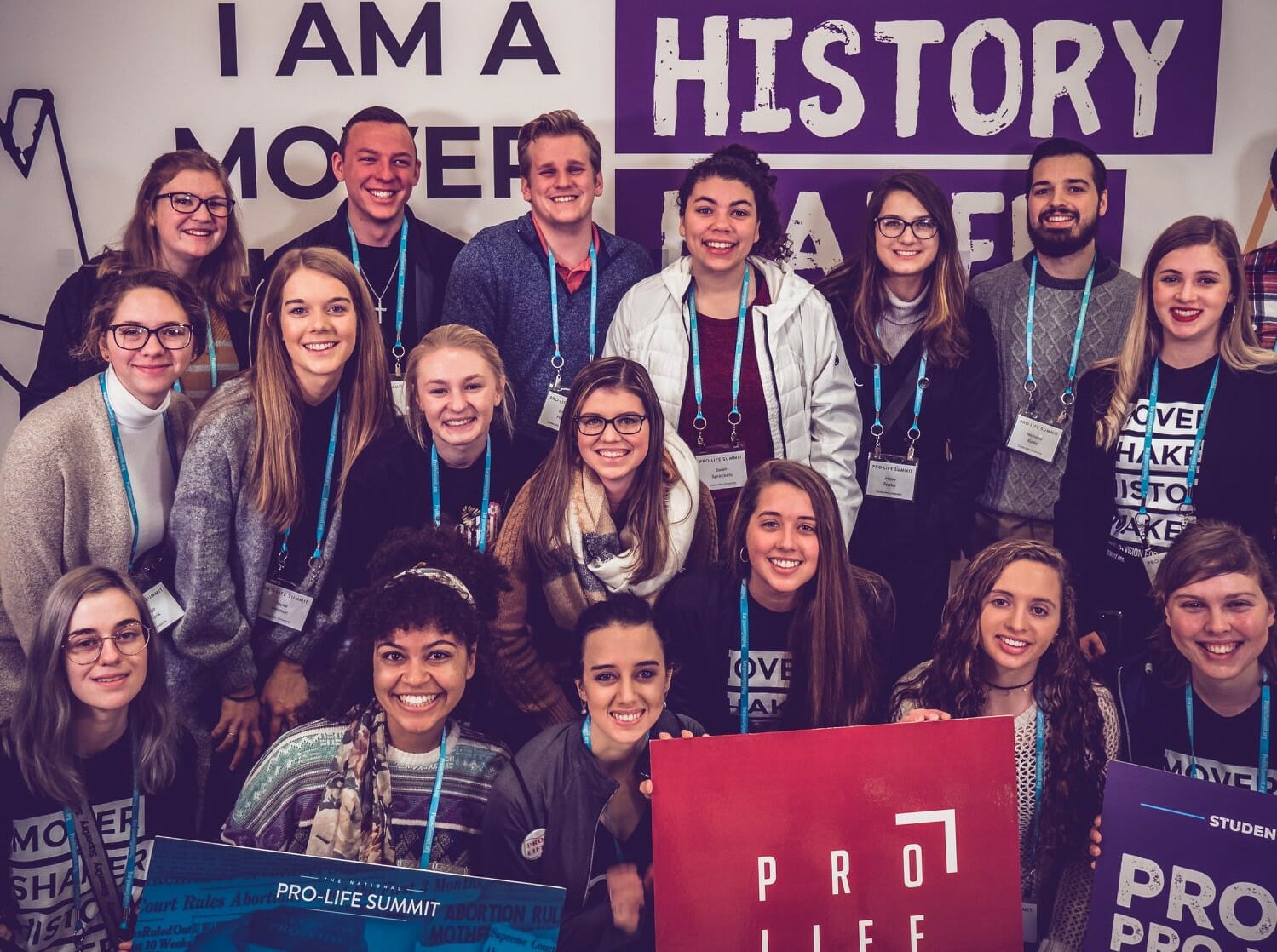 Brenna Lewis - 13 Mar 2020
Students for Life of America has been training and mobilizing the pro-life generation since 2009 to abolish abortion. There were times when the team was small and we had only a few hundred groups. Now 11 years later, we are up to over 1,225 groups across the country, including high school, college, med, and law groups.
And just this week, we officially trained our 100,000th student!
At a presentation this week at Cardinal O'Hara High School in Philadelphia, Kristan Hawkins, the first and only president of Students for Life of America, trained the 100,000th student, Skye McNamee, a student leader at St. Hubert's Catholic High School For Girls.
So how did we get to 100,000 students? For most of that number, there was not one huge event. The Students for Life National Conference and then National Pro-Life Summit of course helped, as we regularly trained 2,000 to 3,000 students a year. But it also came through the hard work of Regional Coordinators and Students for Life staff, training students 5, 10, or 15 students at a time.
A Regional Coordinator might host an apologetics training with a Students for Life group to discuss why we should defund Planned Parenthood or how to talk about fetal development. There are 25 to 30 leadership workshops a year, where the top student leaders in a region or state join together for a Saturday of training.
We've also hosted regular webinar and Zoom trainings, on topics like how to lobby for pro-life laws, how to start and join a group, and how to respond to the hard cases argument.
Tina Whittington, the Executive Vice-President of Students for Life of America stated, "100,000 students later, Students for Life continues to grow and thrive and engage and mobilize students. Every student who signed up for an apologetics training, attended a leadership workshop, or who brought their group to the National Conference has helped make a difference."
Students for Life continues to innovate in the ways it trains students. For example, we have launched Students for Life HQ to be the headquarters of the pro-life generation. You can sign up and learn more about Students for Life HQ here.
Kristan Hawkins, the president of Students for Life of America added, "We're looking forward to training hundreds of thousands of more. The pro-life generation is as motivated as ever to abolish abortion, and we will continue to train and prepare for a post-Roe America."