From the SFLA Blog
Georgia Pro-Lifers Advocate For Foster Care Reform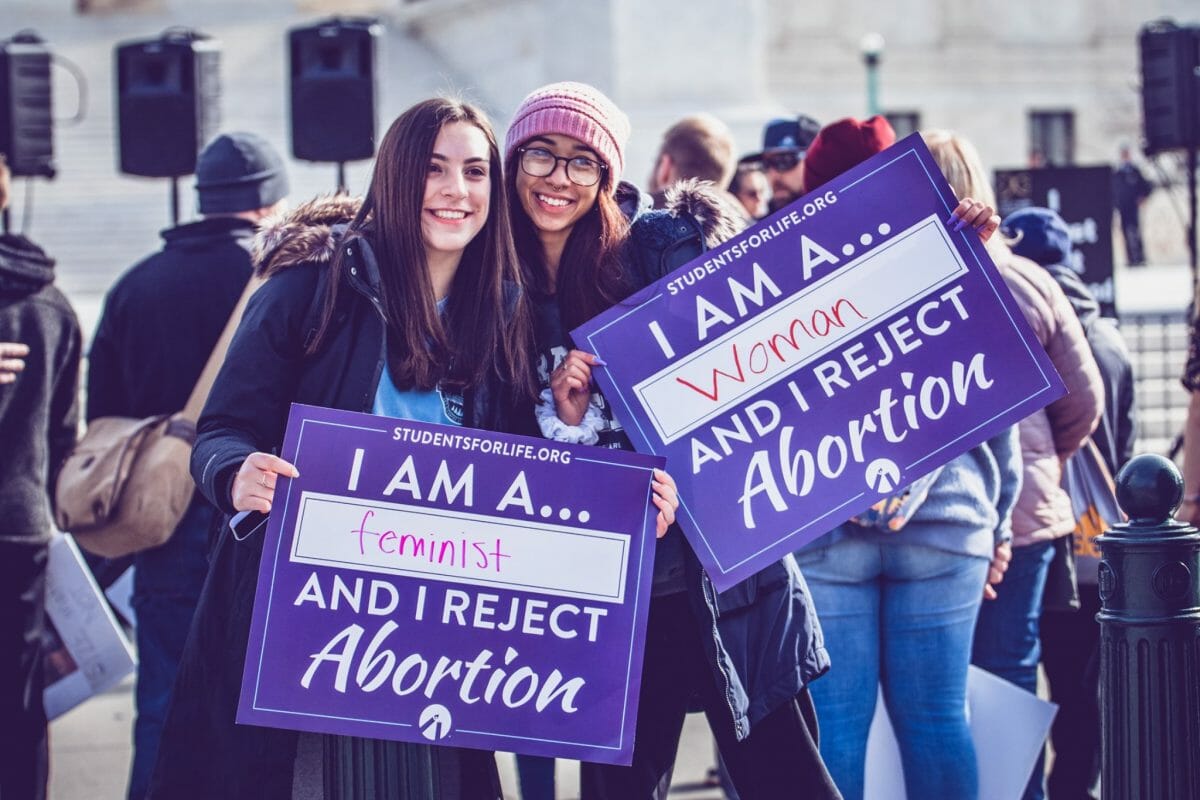 Brenna Lewis - 06 Mar 2020
Recently, Georgia pro-lifers, including Georgia Tech and Highland College Students for Life groups, went to the state capitol in Atlanta for a pro-life lobby day hosted by Georgia Life Alliance. The lobby day focused on foster care reform and the activists were even able to meet with pro-life Governor Brian Kemp.
Brooke Larkin, the Southeast Regional Coordinator for Students for Life said, "The pro-life generation knows that we need to make abortion both illegal and unthinkable. These students showed that pro-lifers are concerned about all human life, from the moment of conception to natural death. We are glad to stand for foster care reform and we thank Governor Kemp for taking time to meet with us and listen to us."
The pro-life generation is energized across the country to advocate for an end to abortion and for a society that respects human life and human dignity. Polling data by several groups, including our own Institute for Pro-Life Advancement finds that most people are pro-life and want to see human life protected.
For example, our poll in January 2019 found:
7 of 10 Millennials support limits on abortion through specific policies like parental notification, limiting abortions later in pregnancy like at 5 months of pregnancy, and opposition to government funding of abortion.
Only 7 percent shared the position of the Democratic Party Platform – abortion without any exceptions and funded by tax dollars.
More Millennials than not support Roe's reversal. Asked directly about support for overturning Roe and returning abortion to the states, 41 percent supported Roe's reversal.
65 percent of Millennials support the right to vote on abortion-related policy and want a voice on abortion policy
A Knights of Columbus poll released in January 2020 also found:
65% of Americans are more likely to vote for candidates who support candidates who want to limit abortions after twelve weeks.
75% of Americans are against taxpayer-funding of international abortions.
Furthermore, while candidates are courting the college vote, many of their views are not aligned with what college students want.
A survey of 10,000 college students by College Pulse found:
20% said that fetal abnormalities is a reason to keep abortion legal.
23% said in the cases of rape.
24% said when health is at risk.
17% said in abusive relationships.
14% said if the partner of the mother left during the pregnancy.