From the SFLA Blog
Students for Life of America to Stand with Women who Deserve Protection from Unsafe Abortion Vendors
Kristi Hamrick - 02 Mar 2020
At the Supreme Court, SFLA students and staff to Rally and Educate on the need for Health and Safety Standards under fire in June Medical Services v. Russo (Formerly June Medical Services v. Gee)
MEDIA ADVISORY: SFLA to hold all-night Prayer Vigil TUESDAY before the WEDNESDAY arguments.
WASHINGTON D.C. (03-02-2020) – This week, Students for Life of America President Kristan Hawkins and SFLA team members will participate in several events that will bring attention to the importance of the June Medical Services v. Russo set for oral arguments on Wednesday, March 4th. "Louisiana legislators put women's interests first in passing health and safety standards to ensure that women survive a visit to an abortion vendor. No constitutional right to harm women with substandard 'care' exists, yet the abortion industry argues that the rules that apply to real medical facilities should not apply to them because of Roe v. Wade. That manipulation of the law should end in this case," said Hawkins. "The Supreme Court has the opportunity to apply common sense and common decency to regulation of abortion and to show respect to the states as they work to protect women and children – born and preborn."  
MEDIA ADVISORY: Students for Life of America will participate in the following events.
·      Tuesday, March 3rd, Hawkins will speak at a 2 p.m. National Press Club in the Murrow, White and Lisagor Conference Room, 529 14th St NW, Washington, DC , at the Protect Women, Protect Life Coalition Press Conference on the implications of the case, alongside Louisiana legislators, participants in the case, and national pro-life leaders.
·      Tuesday, March 3rd, Hawkins and SFLA Student leaders and students will hold a prayer vigil at the Supreme Court 1 First St. NE, 6 p.m. to 7 p.m. followed by an all-night vigil on the steps of the court.
·      Wednesday, March 4th, SFLA students and spokespeople will be available beginning at 8 a.m. at the Supreme Court.
·     Wednesday, March 4th, Hawkins will participate in a Protect Women, Protect Life Rally at the Supreme Court that will feature Louisiana legislators, national coalition members, and pro-life leaders and legislators during an event set to run from 9 a.m. to 11:30 a.m.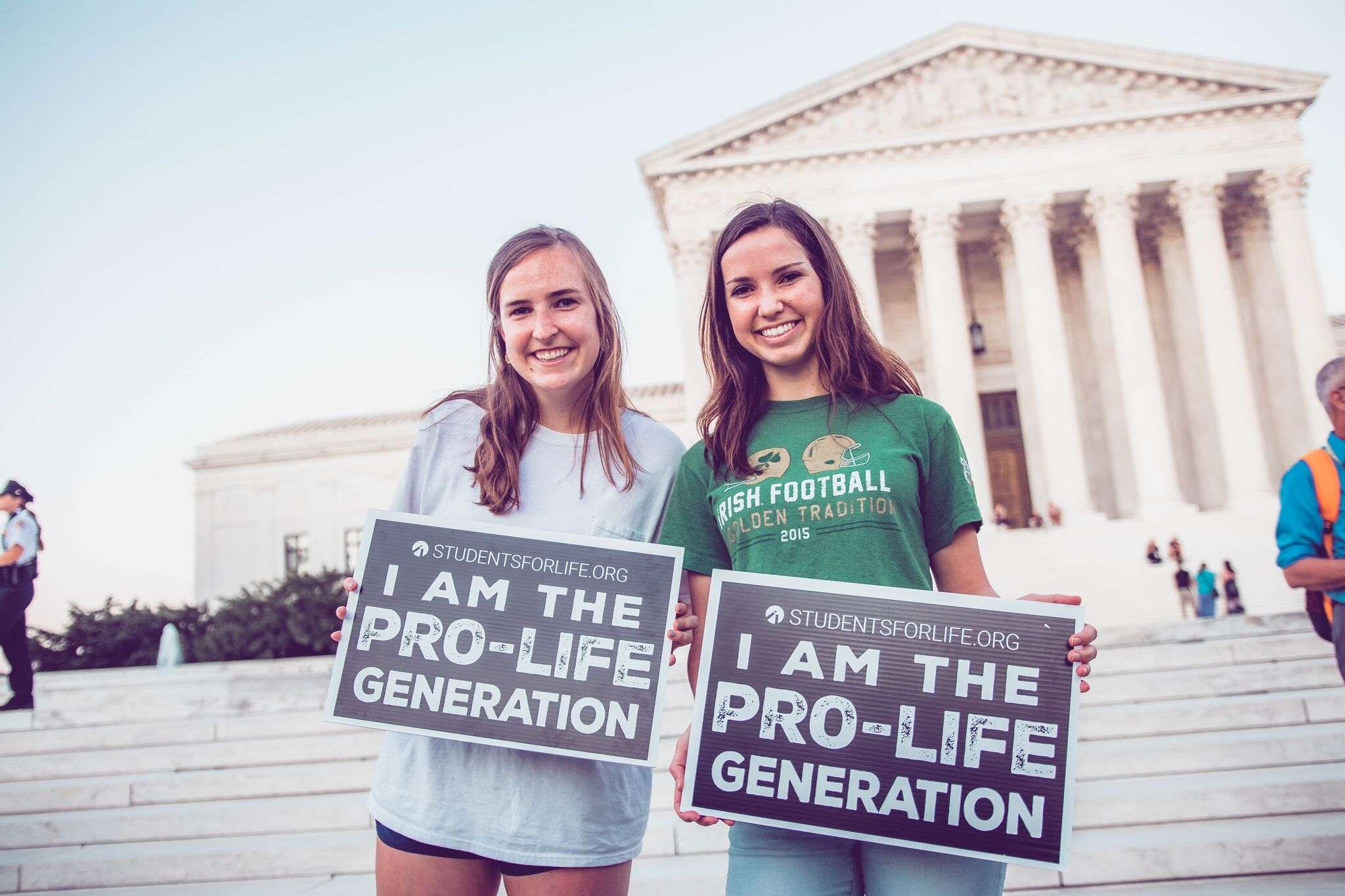 More information is available at: protectwomenprotectlife.org
Of note, Students for Life team members will also be available at the Supreme Court during a counter rally that will include Hollywood spokespeople and abortion activists, set to begin at 8 a.m. Wednesday.
"The abortion industry plans to draw in some Hollywood star power to cover up the legal reality of abortion in the United States, that is currently legal through all 9 months, for any reason, and sometimes with taxpayer funding. Even infanticide for a baby born accidently during a botched abortion doesn't go far for these extremists," said Hawkins. "This case illustrates how dangerous and disingenuous the abortion lobby is as they will stand on the steps of the Supreme Court arguing that harming women in dirty and unsafe operations is legal because of our Constitution."
For interviews or analysis, e-mail Kristi Hamrick at [email protected].