From the SFLA Blog
Join Us March 4th at the Protect Women, Protect Life Rally
Brenna Lewis - 21 Feb 2020
Every American, regardless of their stance on abortion, should have an interest in protecting the health and safety of women at abortion facilities. Act 620, a 2014 law passed in Louisiana that is now being reviewed by the Supreme Court in the June Medical case, does exactly that. It's about safety for women.
And the abortion industry is fighting it hard.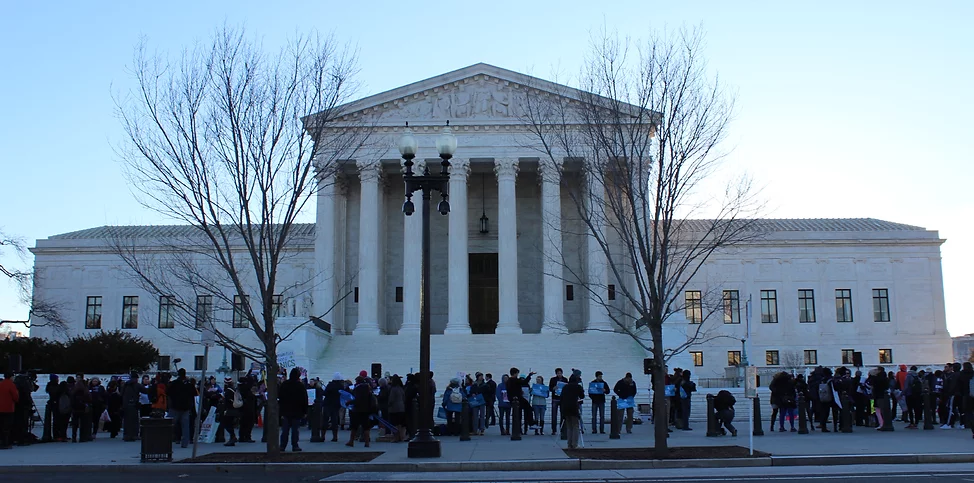 Prayer Vigil the Night Before
March 3, 2020
Supreme Court, Washington, D.C.
6:00 – 7:00pm – Pre-Event Prayer Vigil & Worship
The Rally
​

March 4, 2020
Supreme Court, Washington, D.C.
9:00 – 9:30am –  Pre-Rally Women Share their Stories.
9:30 – 11:30am – Protect Women Protect Life Rally
**Wear Blue**
Let us know you are coming and get more details by RSVPing via Facebook here.
Background 
In Louisiana, every physician at all outpatient surgical facilities, except abortion facilities, must have "admitting privileges" at a local hospital. These hospital privileges are common-sense safety protections to ensure that when an emergency happens at an outpatient facility, the physician can handle the complication without any delay by having the patient admitted to a local  hospital and following up her care there.  No matter how frequently complications occur, these protections are standard.
In 2014, then State Representative (now State Senator) Katrina Jackson (D-Monroe) filed the Unsafe Abortion Protection Act to close this loophole and put abortion facilities on the same safety standards as all other outpatient surgical facilities.  But the abortion industry, more interested in profits than their patients, filed suit to stop the law in court.
The Louisiana abortion industry has a long record of shoddy practices that jeopardize the health and safety of Louisiana women.  The track record of these dangerous for-profit businesses makes it clear that they should not be able to represent women.
Together, we stand with the real Louisiana women asking for the protections that ACT 620 provides.  We ask the Supreme Court to close the loopholes that enable abortion facilities to operate at a lower standard than the rest of the medical field.  While we stand united in our desire to protect the unborn child who is violently killed by abortion, we must stand for the women who deserve better than the sub-standard abortion industry.
Join us as we come together and ask the court to Protect Women, Protect Life.