From the SFLA Blog
Students for Life Launches New "Heart to Heart" Campus Tour!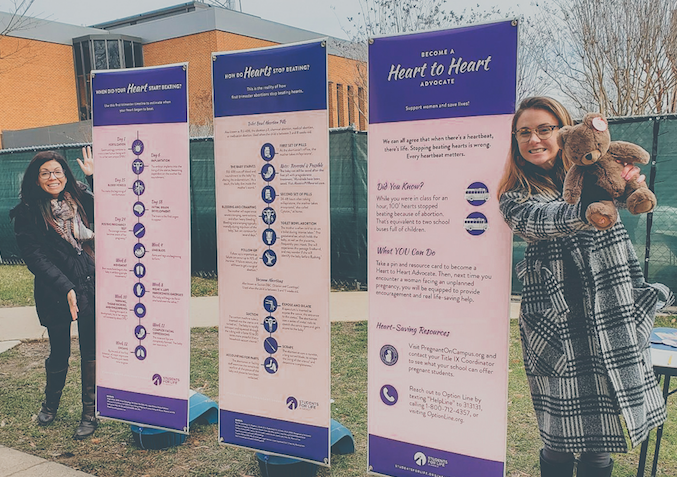 Brenna Lewis - 17 Feb 2020
Every semester, Students for Life of America does a campus "tour" display – an interactive, educational banner setup about a specific pro-life topic. This semester, we created a new display – the Heart to Heart Tour. And it launches today (February 17th, 2020) with its first stop at Wichita State University in Kansas.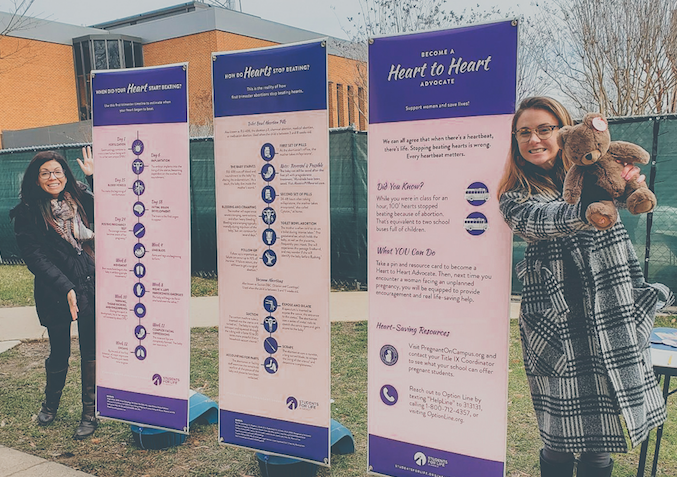 Debate about abortion has dominated recent news cycles. It's easy to stand against late-term abortion and even infanticide (unless you're a Democrat running for president). But when 91% of abortions happen in the first trimester, and the largest demographic getting abortions is college-aged women, we have to talk about something else. We need to address the issue of abortion at the very beginning: acknowledging the humanity of the first trimester babies on our college campuses.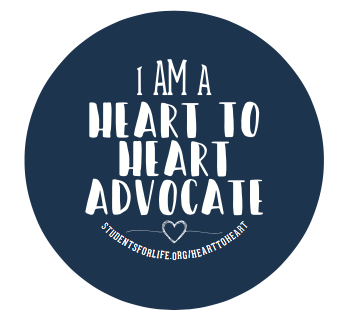 Whether we observe Heartbeat Bills in Ohio and Georgia, or toilet-bowl abortions on college campuses in California, the discussion over the humanity of the preborn is still arbitrarily up for debate.  The Heart to Heart Tour aims to teach students the anatomical humanity of first-trimester babies, how they are aborted, and how to effectively stand up for their lives. 
Most people are not aware that a preborn child's heart begins to beat before the average women even finds out she is pregnant.  Presenting this fact to those unaware of it can provide an effective starting point for a conversation about first-trimester abortions. 
Tour Materials
Students for Life groups that host the tour will get to utilize the following materials (for free):
Three educational banners:
A source binder.
Matching topic cards:
First-trimester fetal models.
Screen (iPad) with heartbeat video and Dr. Levatino first-trimester abortion videos.
A teddy bear that emits the audio of a fetal heartbeat.
Heart to Heart Advocate pins:
Yard signs.
PLUS an SFLA Regional Coordinator will accompany each school's display and do a free training about the material for participating student leaders.
Heart to Heart Advocates
This tour is going to do something that no other tour has done in the past: create an army of pro-life warriors equipped to save lives!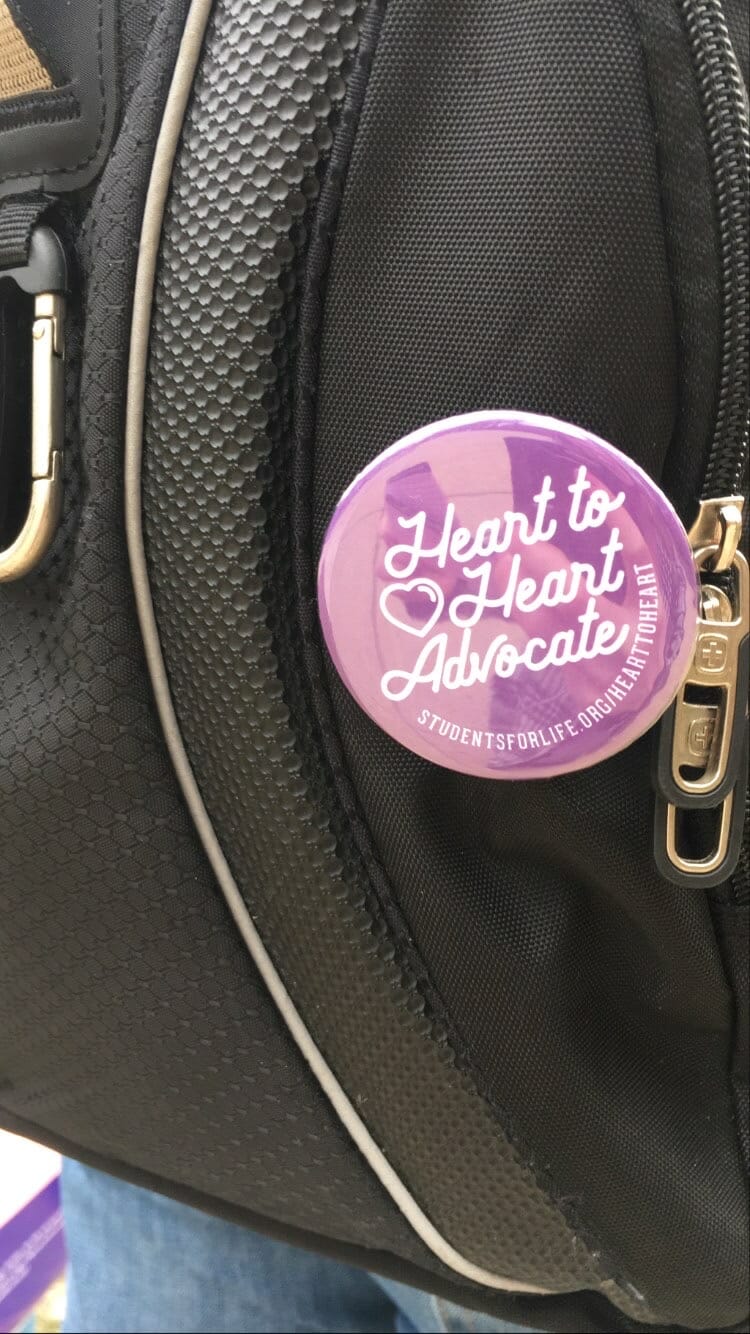 Interested students are encouraged to become Heart to Heart Advocates when visiting the display. This means that we will give them pro-life resources and a pin to mark them as an Advocate, caring for both the mother and the child. The Heart to Heart Tour goes beyond the few hours of outreach on campus; it will stay with dozens of students on campus, ready to be an encouraging friend and save a life.
If our goal is to truly abolish abortion, one of our utmost priorities ought to be teaching the culture about the most common form of abortion.  First-trimester terminations comprise roughly 90% of abortions.  This must be stopped from being thought of as a normality simply because of its commonality. Common doesn't mean moral.
Want the Display to Visit Your School?
College students wishing to host the Heart to Heart Tour should contact their SFLA Regional Coordinator (email [yourstate]@studentsforlife.org) to schedule. But don't wait – the tour is only available in each region for a short time.
The display is already scheduled to visit the following cities:
Wichita, KS
St. Louis, Mo
St. Louis, MO
Kansas City, MO
Tallahassee, FL
Miami, FL
Tampa, FL
Jacksonville, FL
St. Louis, Mo
St. Louis, Mo
Kirksville, MO
Gainesville, FL
Columbia, MO
Westminster, MD
Philadelphia, PA
Towson, MD
Exton, PA
St. Cloud, MN
Philadelphia, PA
Emmitsburg, MD
La Cross, WI
Winona, MN
Northfield, MN
Moon, PA
Virginia Beach, VA
Latrobe, PA
La Cross, WI
Fairfax, VA
Pittsburgh, PA
Grand Forks, ND
Long Island, NY
Ithaca, NY
Rochester, NY
Queens, NY
Worcester, MA