From the SFLA Blog
Florida Students Help Lobby For Parental Consent, Ensuring Teenage Girls Are Supported In Choosing Life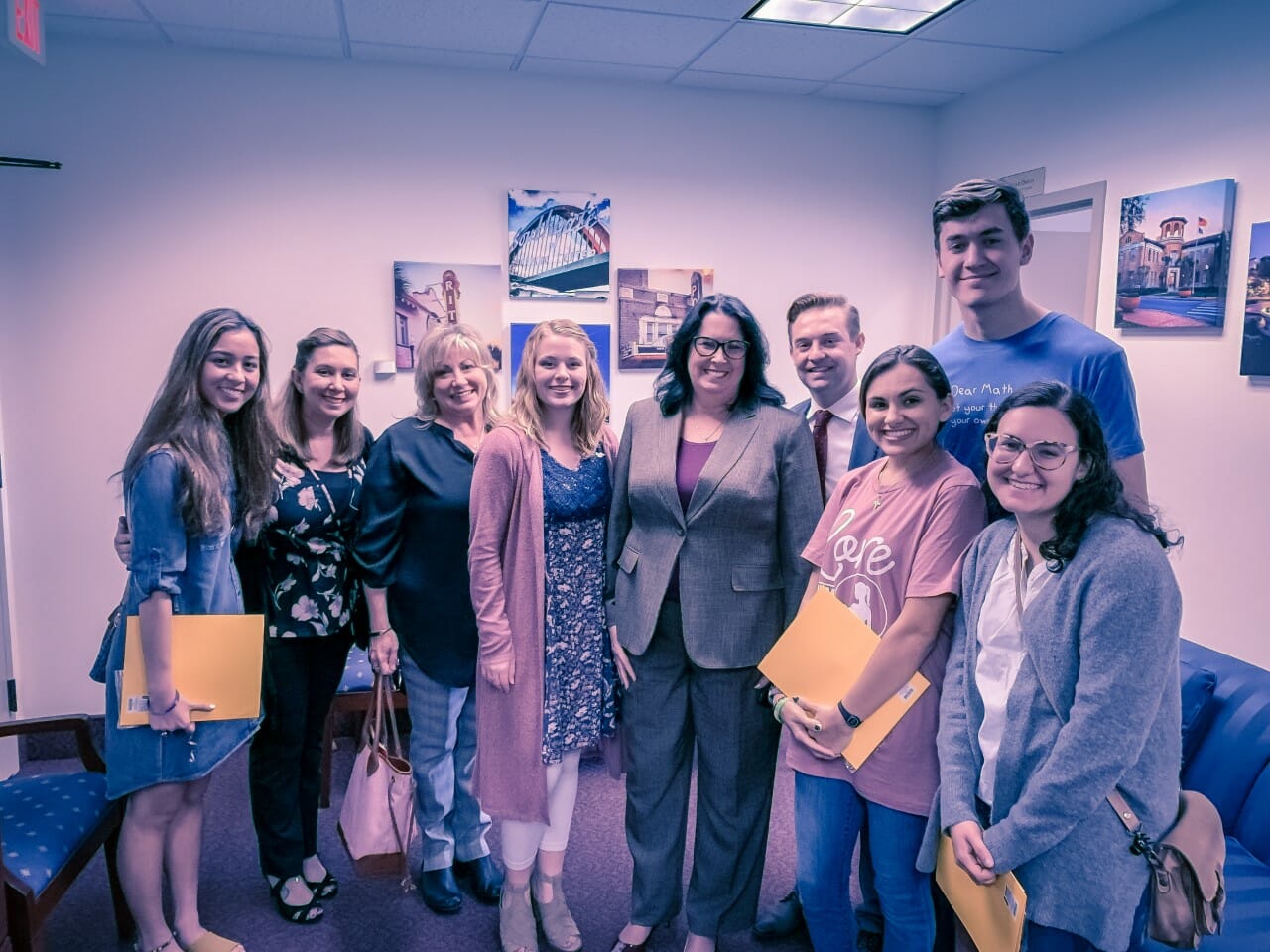 Brenna Lewis - 11 Feb 2020
While the abortion industry does not want parents to be involved in their teenage daughter's decision-making involving their unplanned pregnancies, pro-lifers know that family involvement is important for ensuring both the preborn baby and the mother are protected. That's why Students for Life in Florida has been working hard in the state to ensure that parental consent legislation is supported.
Ryan Neuhaus, the Florida Regional Coordinator, recently led a group of students to the state capital to push for parental consent legislation. He shared some of the work the students have done to help; "Since October of 2019, students in Florida have been active in educating their peers on the need for legislation requiring an abortionist to have consent from a parent, legal guardian, or a judge before an abortion can be performed on a minor.  
From surveying students on campus to evaluate millennial support of parental consent to driving multiple hours to be present at the Capitol, Students for Life groups are showing Florida politicians that they have a personal interest in the public policy debate. "
Students for Life met with 16 different elected officials and united with 80 pro-lifers from other pro-life groups in the state to advocate for parental consent.
The Florida House must now pass HB 265 or pass the same Senate legislation, which will then be sent to Florida Governor Ron DeSantis. DeSantis is a supporter of parental consent and would likely sign the bill.