From the SFLA Blog
Legislation In Congress Would Ban States From Enacting Pro-Life Laws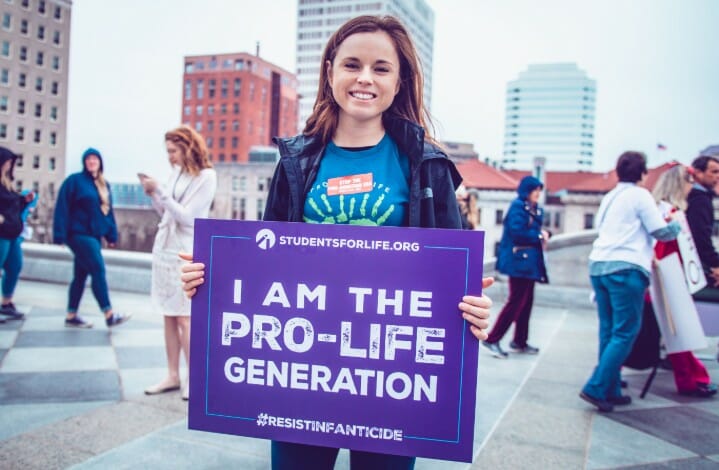 Brenna Lewis - 10 Feb 2020
The Women's Health Protection Act, introduced in the U.S. House and Senate would prohibit states from enacting limits on abortion and would also enshrine Roe v. Wade into law. There is a hearing in the House Energy and Commerce Subcommittee on Wednesday, February 12th.
According to Act for Women, a pro-abortion group, the legislation would prohibit:
"bans on abortion prior to viability that are a direct violation of constitutional rights confirmed by Roe v. Wade;
requirements that doctors provide medically inaccurate and, at times, false information to people seeking abortion care;
 restrictions on the ability to safely access medication abortion in the earliest weeks of pregnancy;
 state-mandated medical procedures and protocols, such as forcing pregnant people to undergo ultrasounds and endure waiting periods for no medical reason, as a way to shame them for their personal decisions."
However, this legislation is radically outside of the mainstream of opinions on abortion.
According to our Institute of Pro-Life Advancement, 65% of Millennials want the ability to vote on the issue of abortion, something this legislation would basically outlaw. Furthermore, 7 of 10 Millennials support limits on abortion through specific policies like parental notification, limiting abortions later in pregnancy like at 5 months of pregnancy, and opposition to government funding of abortion.  56% believe toilet-bowl abortion drugs, RU-486, should not be sold online.
You can read more about recent polling on abortion here.
The legislation is deceptively named, as abortion is not healthcare.
For example, Ramah International lists several possible medical consequences for women who have pregnancies after an abortion, including:
"Vaginal bleeding during early pregnancy
Preterm birth
Low birth weight
Placenta problems, such as retained placenta
An incompetent cervix poses risks for future pregnancies — particularly during the second trimester — including: premature birth, pregnancy loss. In such cases, surgery might be needed to repair the damage before a woman can conceive another child.
A weakened or damaged cervix can lead to the potential for the cervix to open prematurely (incompetent cervix) in a subsequent pregnancy. This is more likely to affect women who have had multiple surgical abortions."
Dr. Priscilla Coleman breaks down more risks of abortion here.