From the SFLA Blog
The 2020 Pregnant on Campus Group of the Year!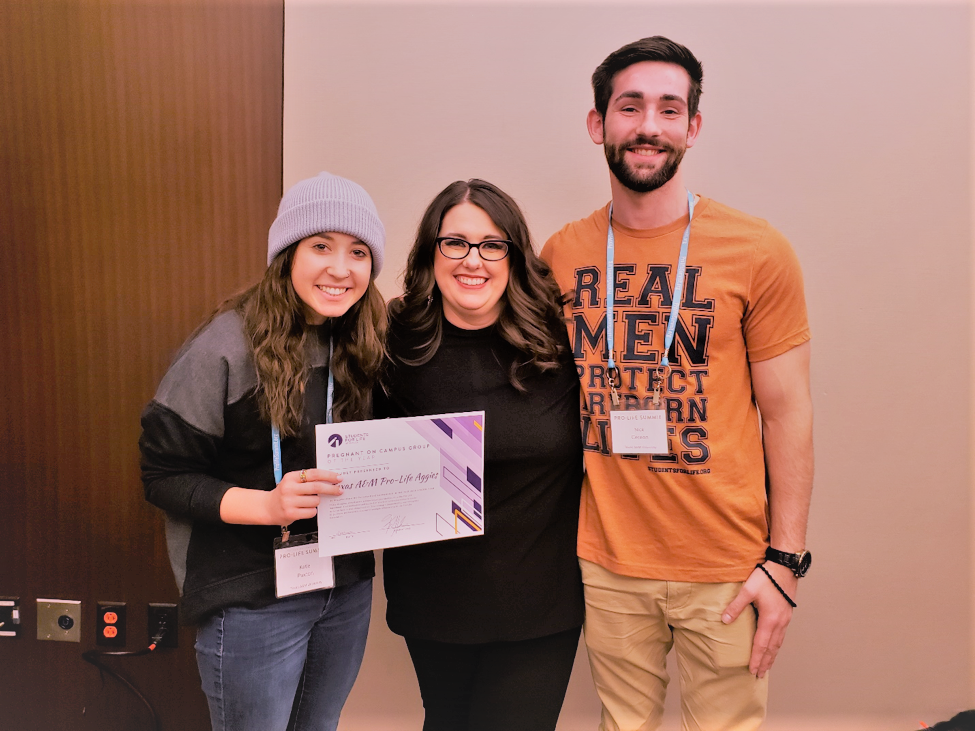 Camille Cisneros - 07 Feb 2020
We were blown away by our Pregnant on Campus Group of the Year, the Texas A&M Pro-Life Aggies! This group has evaluated the needs of their campus to ensure student parents can be successful and pregnant students have hope for a great future.
First, the Pro-Life Aggies raised $30,000 in scholarship money to help pregnant and parenting students on their campus. They gave 15 scholarships that will help students with expenses as they're navigating their education and their child's needs. NOT ONLY THAT, but this group also provides free childcare to moms on campus. This allows the moms to: 1. Take the time they need to attend class, work, or study; and 2. Save money on childcare expenses.
How Does the Childcare Work?
When a parent knows their schedule and which time frames they will be needing babysitting, they'll receive a questionnaire to fill out. The questionnaire consists of questions regarding the child's information (age), the schedule they need covered by a babysitter, gender preference of sitter, location of babysitting (most put home), if multiple volunteers are okay, and miscellaneous notes like allergies.
Once the questionnaire is filled out, the Aggies begin looking to see if the needs align with babysitter's availability. If one or more of the volunteers is available to babysit, then the Aggies proceed with the logistical process, making sure volunteers are background checked, having the parents sign two forms: a photograph form and a liability waiver. When all the forms are returned and the babysitter(s) has been approved through background checks, the group will put parents into contact with volunteers for them to begin babysitting.
This group is doing exactly what the Pregnant on Campus Initiative's mission is all about: making sure every pregnant and parenting student has what they need so they NEVER have to choose between their child and their education. Way to go Pro-Life Aggies!