From the SFLA Blog
The 2020 National Pro-Life March is a Wrap! Watch the Entire Timelapse Video…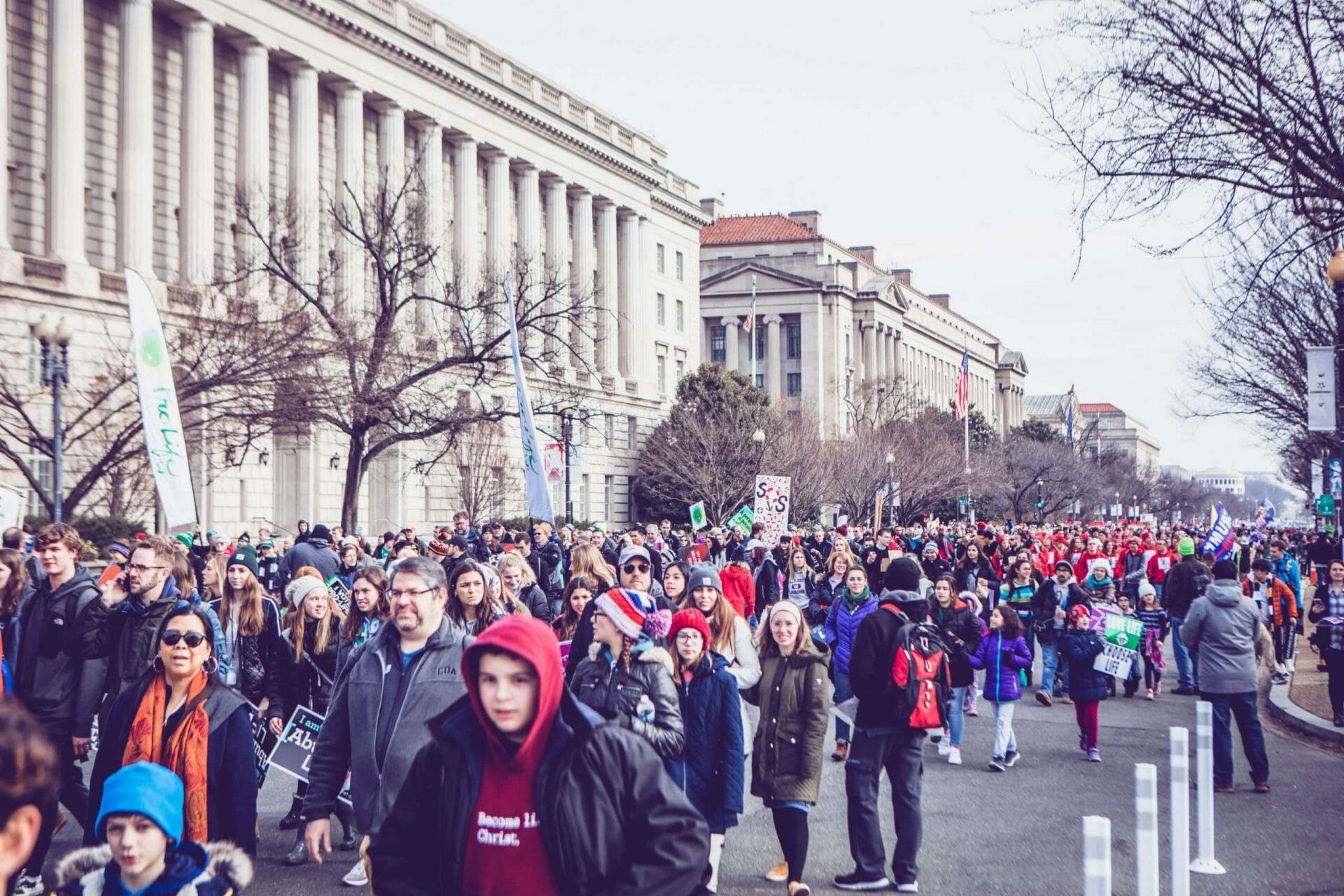 Brenna Lewis - 25 Jan 2020
The 2020 National Pro-Life March® in Washington D.C. is a wrap! Just so you can get an idea of how BIG the event is, we made sure to capture our traditional time lapse from a nearby rooftop:
This March is the largest annual social demonstration in the entire world. No other cause, in no other country, brings together such a massive group of people on a yearly basis. Every pro-life organization nationwide, despite our little differences in how we like to go about our mission, comes together for this one day – to protest Roe v. Wade and let our legislators know that abortion is not, and never will be, okay.
Some Noteworthy Numbers From the Day…
Based on this time lapse video, we estimate there were about 225,000 participants.
Students for Life passed out 15,000 "I Am the Pro-Life Generation" signs.
There were about 30 pro-abortion protestors in front of the Supreme Court.
1 of those protestors threatened to kill a Students for Life student by 'slitting her throat.' She was subsequently arrested.
 It's been 47 years since Roe v. Wade was handed down, but this year was the first March attended by a U.S. President (watch and share it here).
Students for Life built and carried 6 large banners that conveyed the mission of the Pro-Life Generation loud and clear.
Some Great Photos From the Day…
But stay tuned for PLENTY more! This is just a sneak peek.
If you joined us or participated at a local event in your community – thank you for standing for life today. Stay tuned for more great content, photos, and videos!
ALSO – don't forget to check out the live stream of the National Pro-Life Summit. It will stream 9am – 5:30pm EST tomorrow (1/25/2020) at www.prolifesummit.org.