From the SFLA Blog
The Essential National Pro-Life March Checklist
Brenna Lewis - 18 Jan 2020
Heading to the National Pro-Life March in Washington, D.C. is a big deal! For many, it's a long trip that is the culmination of months of planning. With it right around the corner, we wanted to help make your journey a little easier. Here is… the essential 2020 National Pro-Life March Checklist!
What to Pack!
The weather in Washington, D.C. in January varies quite a bit from year to year. Sometimes, it's t-shirt weather. And sometimes, it's an icy cold blizzard. Make sure to check the forecast frequently, all the way up until the moment you leave the house. But try to be prepared for anything!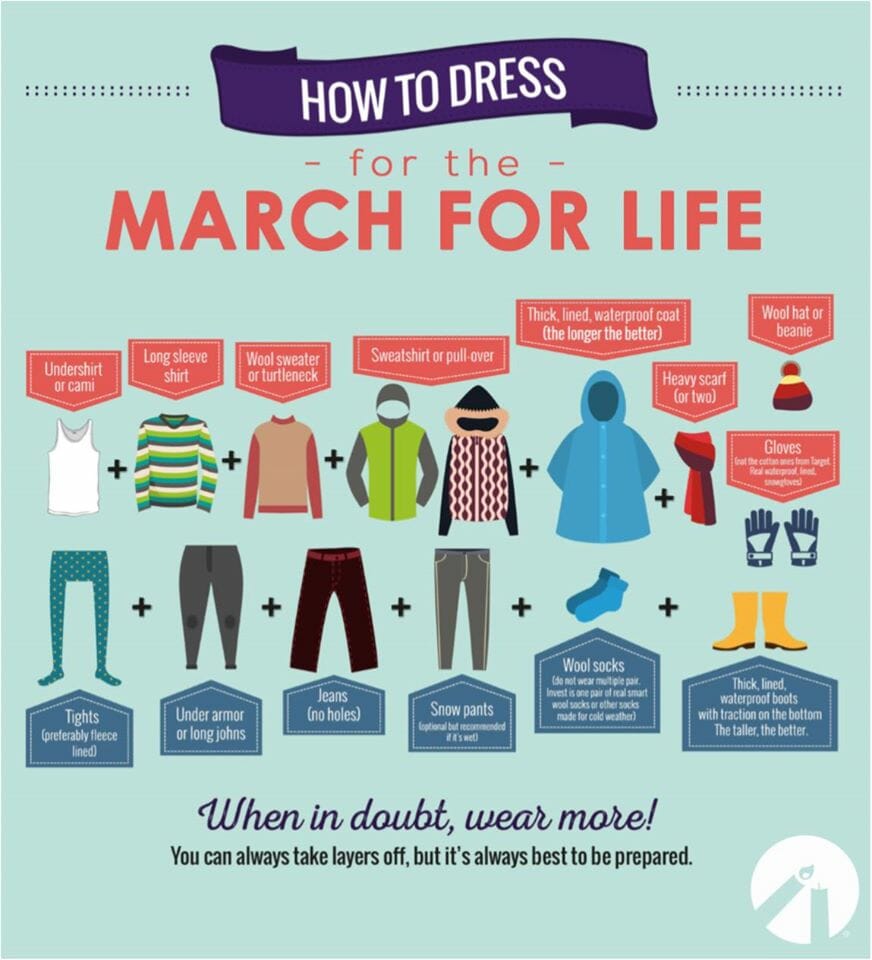 In addition to apparel, here are some other useful considerations:  
An external battery for your phone

 

A plastic bag to cover valuables in case it rains/snows

 

Materials for homemade pro-life signs

 

Chargers for all your devices

 

Snacks

 
Grab a Sign!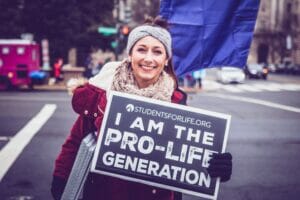 Students for Life passes out over 15,000 of our signature black and white "I am the Pro-Life Generation" signs at the National Pro-Life March. Make sure you're one of the recipients! Don't worry, you'll see us there. Our sign distribution locations are scattered conveniently around the site of the National Pro-Life March Rally. Click below (then click it again on the next screen) to see a full-size map of the sign distribution locations! They are the six black circled numbers. 
Fill a Gap!
Chances are, you've probably already figured out your trip itinerary. But in case you come across some downtime to fill, consider attending these other events surrounding the National Pro-Life March.  You're already traveling to our nation's capital – make the most of it!