From the SFLA Blog
2020 National Pro-Life Summit Details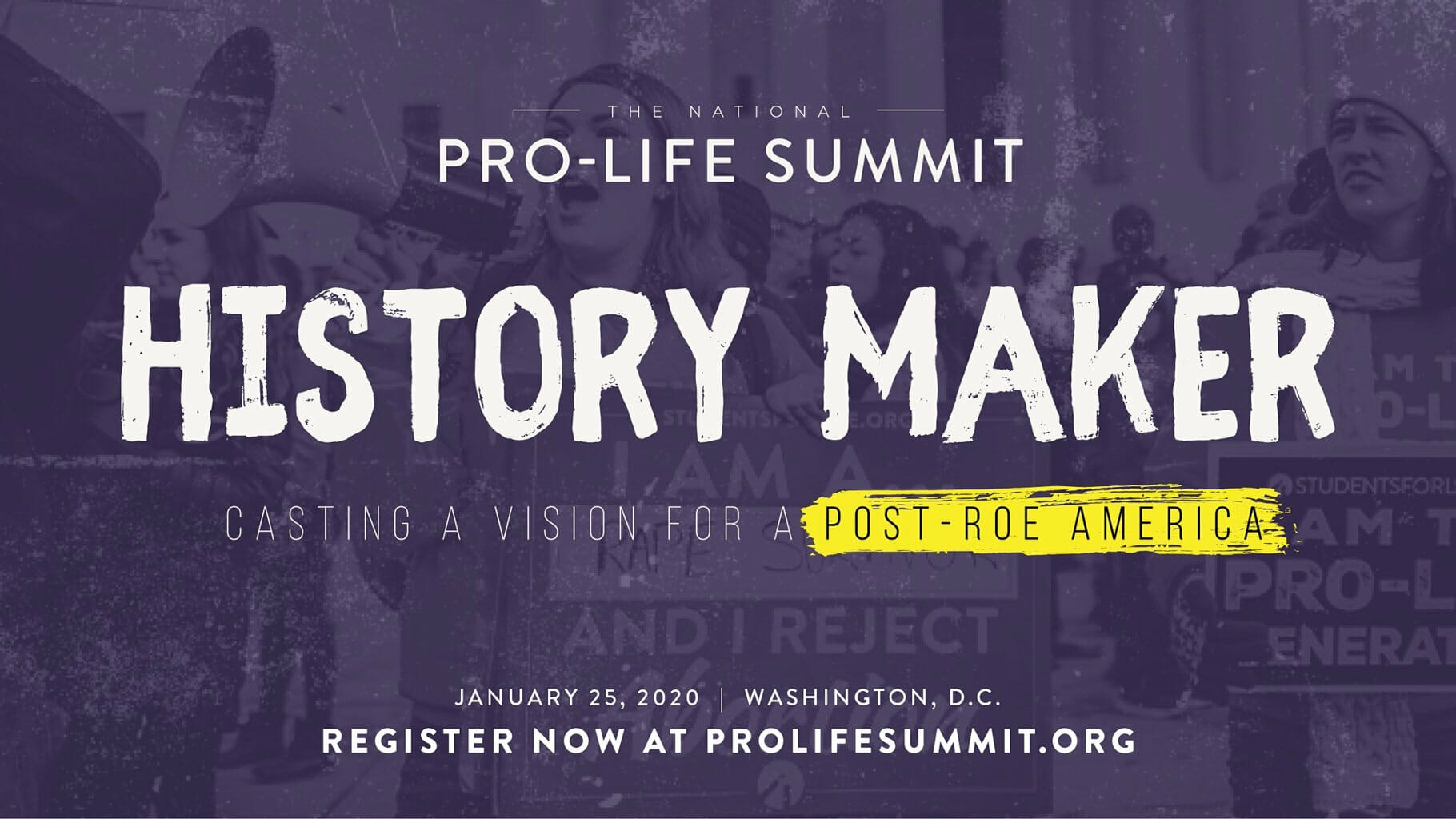 Brenna Lewis - 16 Jan 2020
The biggest pro-life training event in the world, the first-ever National Pro-Life Summit, is on January 25th! For all of the important details… you're in the right place. If you are a group leader or otherwise a coordinator of a group that will be attending, please make sure you pass this along to all your group members, so they have these important details as well!
National Pro-Life Summit Logistics

Date: Saturday, January 25th, 2020
Time: 7:30am – 5:30pm
Location: The Marriott Marquis, 901 Massachusetts Ave NW, Washington, DC 20001
Registration: This year, we are working hard to streamline the check-in process by using a new system. Each attendee will check themselves in using tablets, and your personalized name badge will print out on site. Because this will likely increase the amount of time it takes to check in, we will be starting onsite check-in at 7:30am. Groups will be checking in as individual members, so it is extra important that rosters get turned in ASAP (they were due on 1/9). If your group will not have finalized names by January 13th, please respond to this email to make sure your roster gets into the system.
Parking: It's $35 to park for the day at Marriott Marquis when you mention Students for Life. First come first served as they have limited parking. Should the Marriott lot fill up, additional options include the Renaissance Hotel or PMI Parking (900 New York Ave NW).
Download the App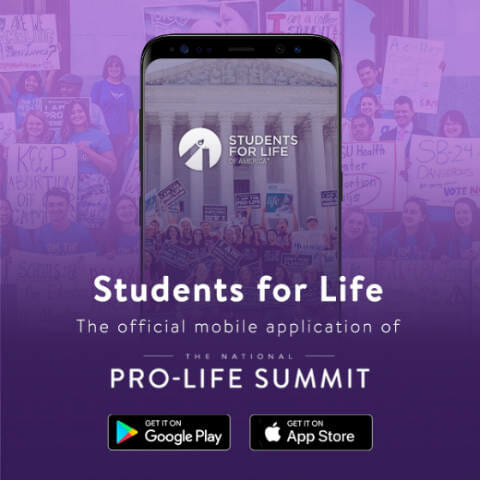 The National Pro-Life Summit will be a huge event with a sold-out crowd of 3,100 attendees and a lot of moving parts, including more than 30 workshops and side events! Thankfully… there is an App! Make sure to download it before the Summit to make your experience go even smoother. On it, you can view the schedule, check out the exhibitors (booths), and so much more. My pro tip is to take a look at the workshops & sessions that will be offered, choose the sessions you want to attend, 
and create a custom schedule on the App
. And no worries – the App is free!
Breakfast & Lunch
There will be grab-and-go breakfast items available from carts located on the lobby level for purchase. Lunch will be provided and is part of your Summit admission.
Register for Extras
STUDENTS FOR LIFE LEADERSHIP LUNCHES
For some attendees, your lunch will be in a special room to give you the opportunity to meet up with other leaders. If you qualify for one of the SFLA Leadership Lunches below, simply click the name to fill out the form or personally e-mail the Students for Life Team Member in charge of the event and reserve your seat. Spots are limited!

are for Presidents & Vice Presidents of Students for Life groups (high school and college). Groups are limited to 2 representatives.

is hosted by our sister organization and is designed for students interested in getting involved in the political side of pro-life activism. PLUS, Governor Scott Walker is now a confirmed speaker!

is for pro-life leaders at Ivy League schools and will address the unique challenges and opportunities encountered at Ivy League schools.

The Diversity Leadership Luncheon will focus on the unique challenges faced by minorities on campus and in communities – especially the Black community. Special guest speakers at this lunch include Ryan Bomberger, Patrina Mosley, and Christina Bennett! No pre-registration is required to attend – just show up!
THE MEETUPS
There are a few special meetups happening for attendees of certain circumstances.
is for attendees visiting from other countries.

is for students who took advantage of Students for Life's bus trips to get to the National Pro-Life March and National Pro-Life Summit and will feature a special guest speaker!

is for members of our young adult program, Pro-Life Future, as well as past & current Stevens and Wilberforce Fellows.
The Job Fair

The Heritage Foundation is hosting a pro-life job fair right at the Summit! For anyone who dreams of working full-time (or part-time) in the pro-life or conservative movement… now is your chance. The job fair will be held from 8:00am to 4:30pm and will be located on the Mezzanine Level above the lobby in the Geranium Room. Bring your resume with you as there will be a resume consult opportunity!