From the SFLA Blog
Lizzo's Abortion-Loving Lingerie Line; How About Liberating Preborn Bodies?  
Caroline Wharton - 25 Jan 2023
Just after the day that thousands gathered for the annual Pro-Life March in Washington, D.C. to support vulnerable women and the preborn, pro-abortion rapper and singer Lizzo chose to support herself, instead. How very unsurprising. As a backer of an industry that cashes in on women in crisis, her choice to use the pro-abortion narrative in a social media campaign to sell a product is classically cheap — and critically dangerous when it comes to spreading further misinformation. Here's what you need to know about her self-serving and scientifically incorrect campaign:
On January 22, 2023, Lizzo put out a tweet thread that started with the caption, "MY BODY IS NOBODYS BUSINESS. On what would've been the 50th anniversary of roe v. wade we share our stories — reproductive care is health care." She proceeded to post six different magazine style pictures of pro-abortion women wearing her shape wear line 'Yitty' — she was the first in the line-up.  
Wearing a Yitty bra and underwear set exposed by jeans opened at the flap, three photos of Lizzo are stamped with the message, "Yitty is Body autonomy. We don't just liberate our bodies through clothing. We liberate bodies by raising our voices. As a brand committed to uplifting all people, we are devastated by the reversal of Roe v. Wade. We believe that only you should have a say in what you do and how you feel about your body."
The next model photo set — of a girl named Macy — stated that she had had an abortion when she was 17. Her image read, "I'm happy to see people talking more about this. Normalizing saying, "I have had an abortion." And that's it. It's just your decision."
The sad part about this testimony is that it speaks so much to the trauma that is inflicted upon women through abortion as many understand that deep down there is something wrong with it and develop Post-Abortion Syndrome, a form of Post-Traumatic Stress Disorder (PTSD). For women who are struggling to mentally cope following an abortion, the desire to want to normalize what they feel guilt or shame over is an understandable reaction.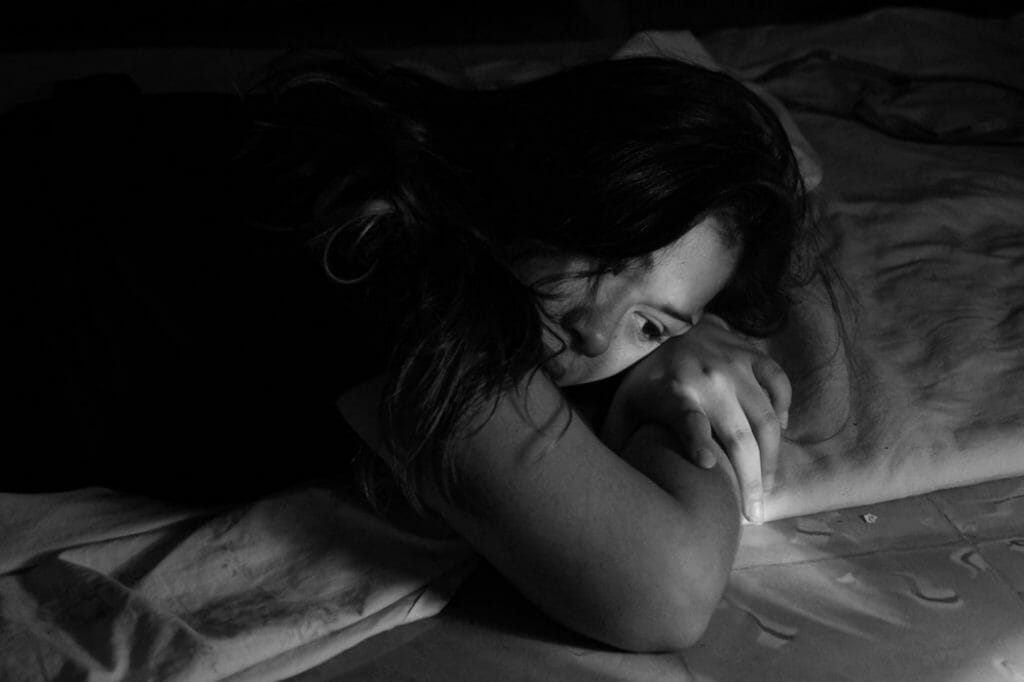 The next woman, Kenyatta, made a valid point actually in her image message. It read in part, "If you can't control your body, what control do you have over your life?" And that's just on the nose — the preborn child is the most vulnerable group in the United States because they have zero control over their body in the womb, which has led to many losing their lives to abortion. This is why we must speak up for them.
Models Chloe and Ash both made essentially the same, bad point: abortion is healthcare, and it's not fair for a woman to be pregnant if she doesn't want to be. But what kind of "healthcare" kills people on purpose? Such a whitewashing of inhumanity is reminiscent of Lois Lowry's "The Giver" where killing babies deemed undesirable and the elderly is innocuously called "being Released."
Additionally, whether our hook-up culture likes it or not, heterosexual sex is how reproduction happens — it's the birds and the bees, folks. The answer to not becoming pregnant if you don't wish to be is simple: make the choice not to engage in the one activity that would make that possible.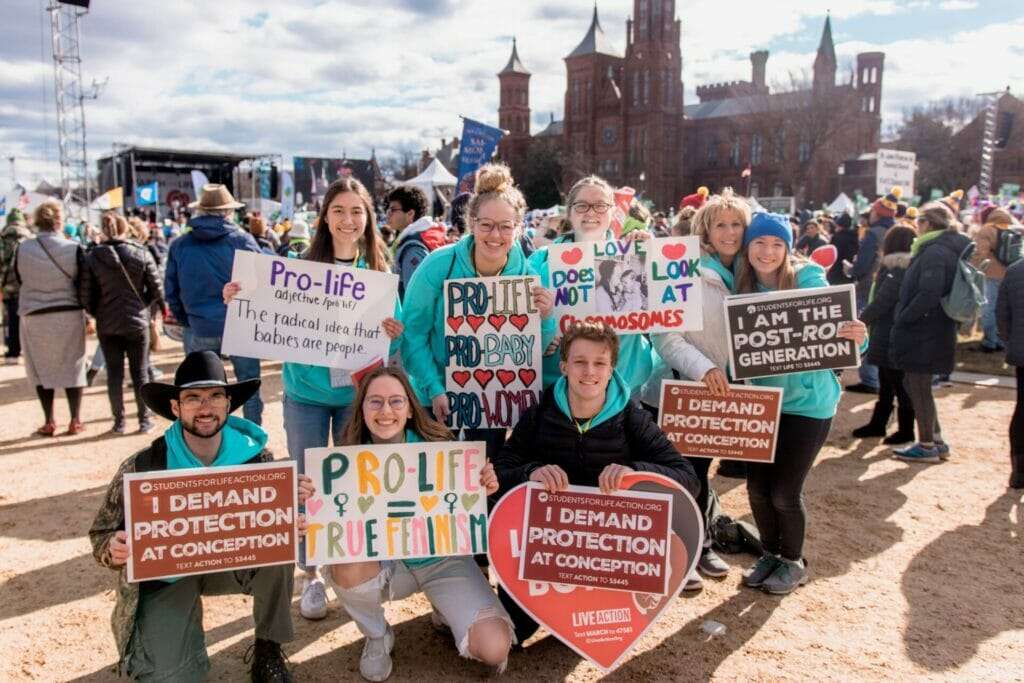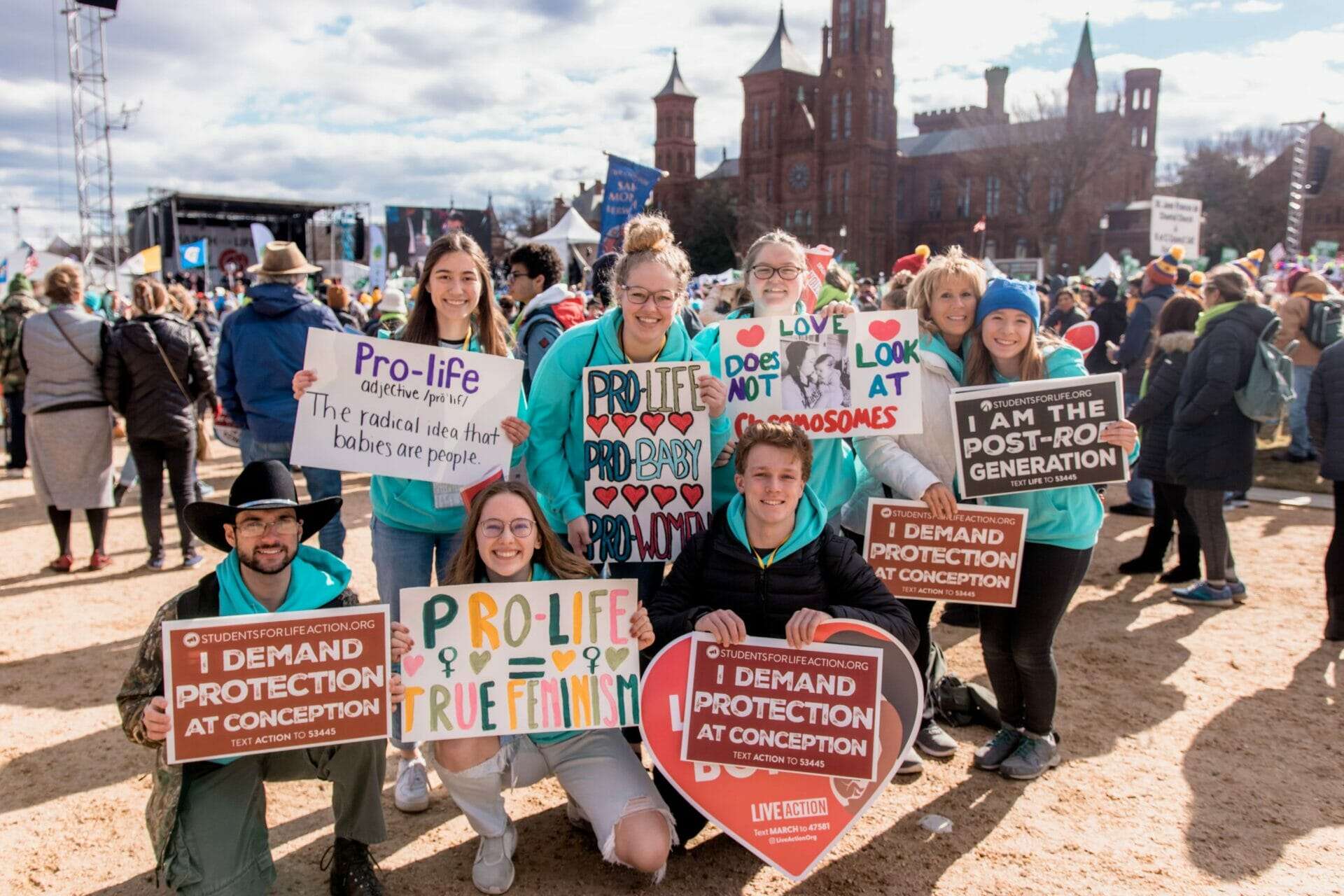 The last model, Amelia, has a picture reads, "Sitting with the knowledge [that there are pro-life laws]…is just devastating." The best part of that isn't even the incorrect use of the word devastating — as what is really devastating is the number of preborn children who have and continue to be aborted and the number of women who are in vulnerable positions and lied to by the abortion industry.
The best part is that it highlights the difference between the abortion lobby and the pro-life movement because we're not content to just "sit around with knowledge." We are out in our communities, campuses, in state legislatures, and on Capitol Hill trying our hardest to make a difference — because if we don't stand up for the preborn, who will?
READ NEXT: This is Why the 2023 National Pro-Life Summit Straw Poll is Receiving Nationwide Attention