From the SFLA Blog
A Vote is Not a Valentine… Vote Pro-Life First!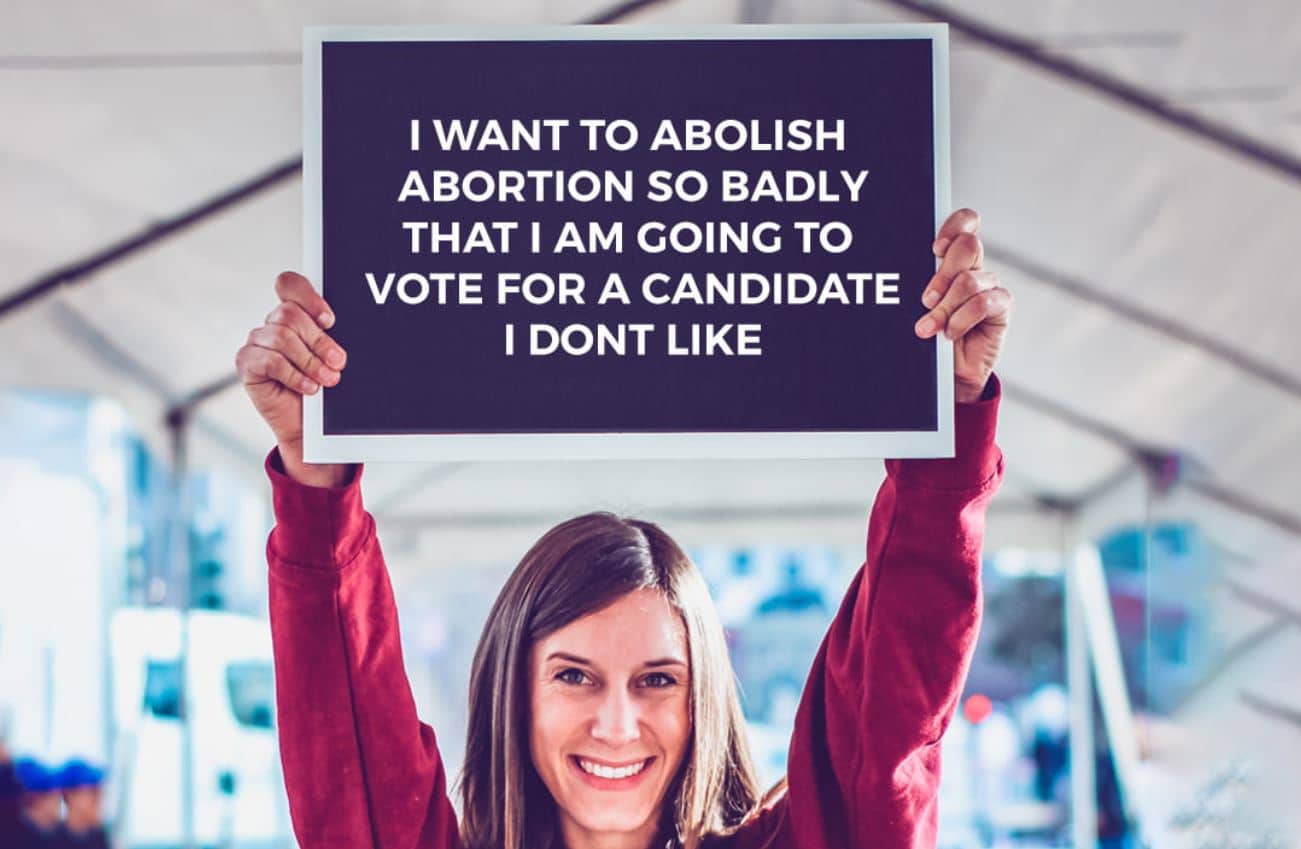 Brenna Lewis - 30 Oct 2020
Despite the obvious distinction in pro-life values between our two presidential candidates, many pro-life advocates still don't seem sure who to vote for. As an old meme might say… "The number of pro-lifers rationalizing voting for a pro-abortion candidate is too damn high!" SFLA President Kristan Hawkins has been working to put it in perspective on Instagram over the past few weeks leading up to election.
A Vote is Not a Valentine
Americans seem to think that casting a vote on November 3rd is akin to sending a grade school valentine to your crush. Here's a secret: you don't have to be head over heels for your pick. None of us know Trump personally, but it stands to reason that not all of us would like to be BFFs with him. But that's not what matters here. If you're passionately pro-life, you've decided that abortion breaks your heart the most in this world.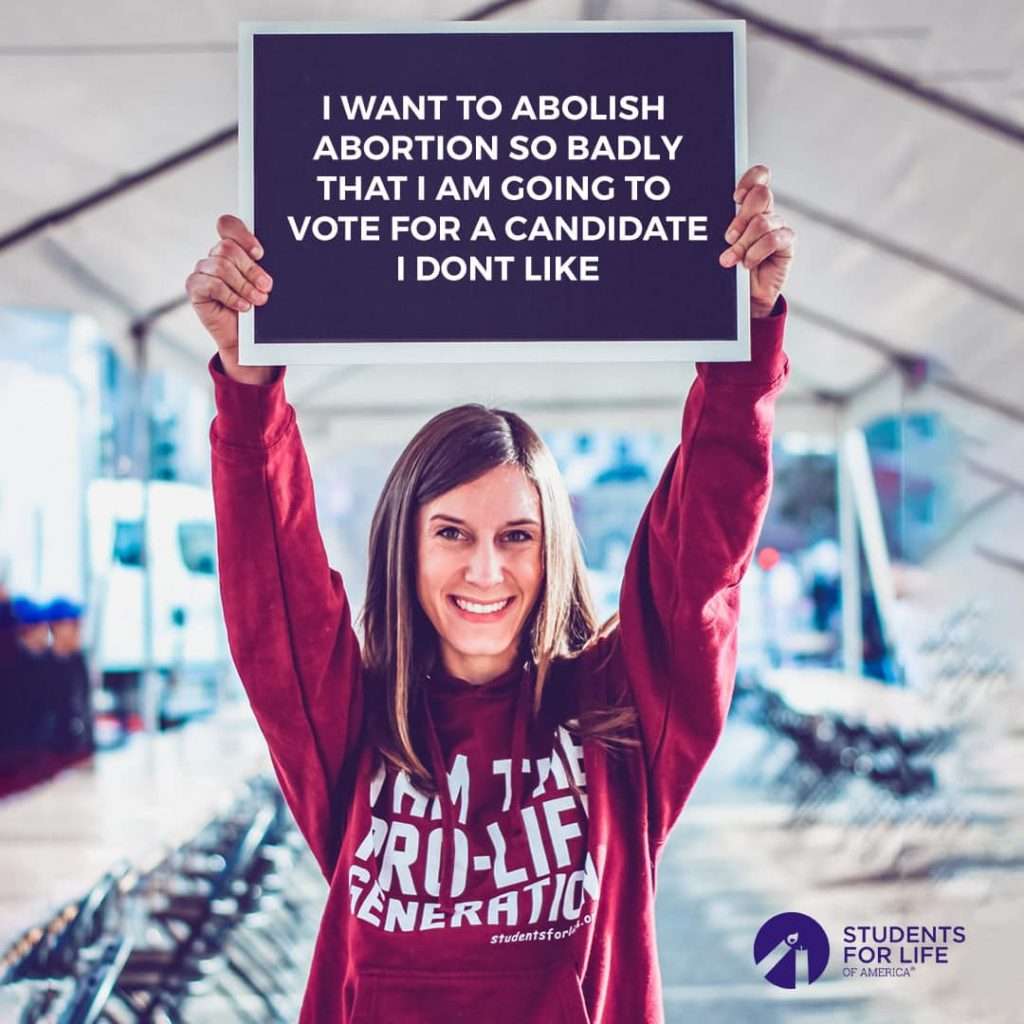 Being a Single-Issue Voter Isn't Crazy
"Single-issue voter" has a lot of stigma. The argument against the concept is much like the critique of being "pro-life."
But don't you care about ________!?
Yes. Everyone on Earth cares about more than one thing. But it's not that radical to assess all the issues, see that one of them kills 1 million innocent people in your country every year, and cast your vote based on that. It's not the first time in history that a single-issue voter was the most logical thing you could be.
"Lesser of Two Evils" Isn't Quite Right
You've probably heard this argument as a self-justification for casting a pro-life vote. But it's a fairly pessimistic way of looking at things. During President Trump's 2016-2020 tenure:
He's asked the FDA to keep health & safety standards for abortion pills (even though the abortion industry is trying to remove them)

He made Title X reforms that caused Planned Parenthood to walk away from $60 million dollars (and those same reforms allowed life-affirming centers access to that money)

Was the first sitting president to speak at the March for Life
Signed an executive order attempting to protect babies born alive after failed abortions
He has protected conscience rights and religious freedom on multiple occasions, which often affects abortion
Ensured access to ACA policies without mandated abortion coverage
Made Medicaid less pro-abortion
Advocated for life in front of the U.N.
Addressed the funding of unethical research on aborted fetal tissue
And much more. Read about it here. 
On the contrary, Joe Biden's campaign goals include:
Ramming through the ERA (Equal Rights Amendment), which would effectively put abortion in the Constitution
Strengthen Obamacare, which forces Americans to fund abortion & contraception through insurance
Remove state rights to regulate abortion
Give more tax money to Planned Parenthood
Rescind the Mexico City Policy which limits international funding of abortion
View this post on Instagram
Watch Kristan's most recent podcast episode on this topic: