From the SFLA Blog
The Pro-Life Generation Tells Virginia Elected Officials To Keep The State Pro-Life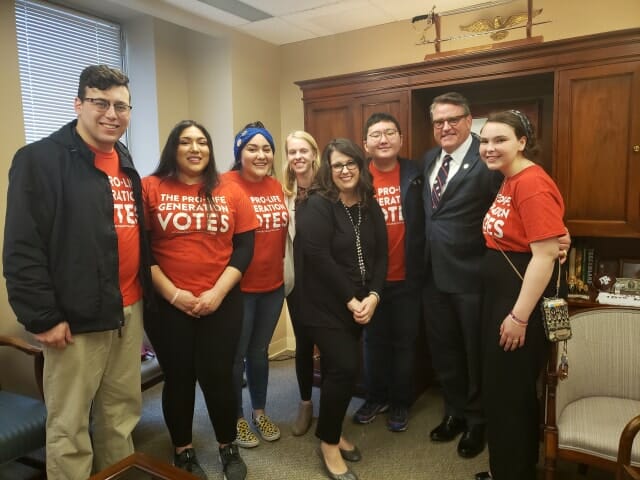 Brenna Lewis - 20 Feb 2020
On Thursday, 15 members of the pro-life generation traveled to the Virginia state capitol in Richmond to ensure that they heard from them about the importance of keeping Virginia pro-life!
The students and staff, including National Campaigns Advisor Titus Folks and Students for Life Action President Kristan Hawkins, spent the morning talking to legislative staff and elected officials about pro-life policies and the dangers of the pro-choice agenda.
They met with people including Senator Bryce Reeves, Delegate Nick Freitas, Senator Amanda Chase, and Delegate John McGuire.
Folks, who has been working to ensure that Virginia students are mobilized to keep the state pro-life, thanked the legislators and students for participating.
"The mainstream media wants you to believe that Virginia is strongly pro-choice now, but that isn't true. We recently were able to get the Virginia Senate to unanimously support foster care reform sponsored by pro-life Senator Bryce Reeves. The pro-life generation will always make sure their voices are heard and that elected officials know that we are active."
He continued, "The pro-life generation is not going to remain silent while groups like Planned Parenthood and NARAL try to take over our state. We will always fight to make sure pro-life voices our heard, in contrast to the radically pro-choice views of people like Delegate Kathy Tran."
You can read more about our advocacy days here.