From the SFLA Blog
How the Campaign for Abortion Free Cities is Reaching Women and the Preborn in Ohio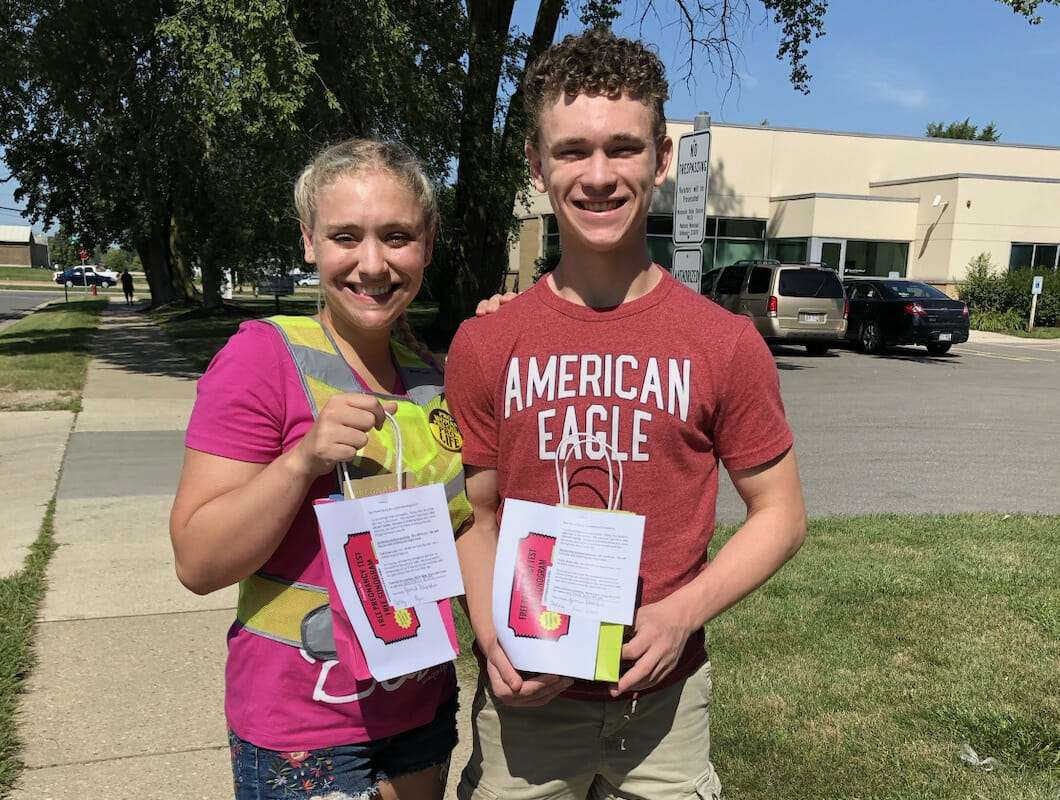 Caroline Wharton - 22 Sep 2022
Students for Life of America's (SFLA) Campaign for Abortion Free Cities (CAFC) recently went sidewalk counseling in Cincinnati, Ohio in order to offer life-affirming resources as an alternative for women and families headed into abortion vendors.  
SFLA Ohio Regional Coordinator Jamie Scherdin shared how the Cincinnati CAFC group was able to connect with a woman through sidewalk counseling:
"I was praying on the sidewalk near Planned Parenthood when I saw a car drive past slowly. I could see that the individuals in the car were looking for a specific business and appeared confused or lost.
"The car pulled into a parking lot next to Planned Parenthood, and as I was still watching the people inside the car, I could see they were looking our way. I went over to one of my fellow volunteers with the Campaign for Abortion Free Cities and let him know that I was going to walk further down the sidewalk towards them because I had a feeling that they were looking for Planned Parenthood.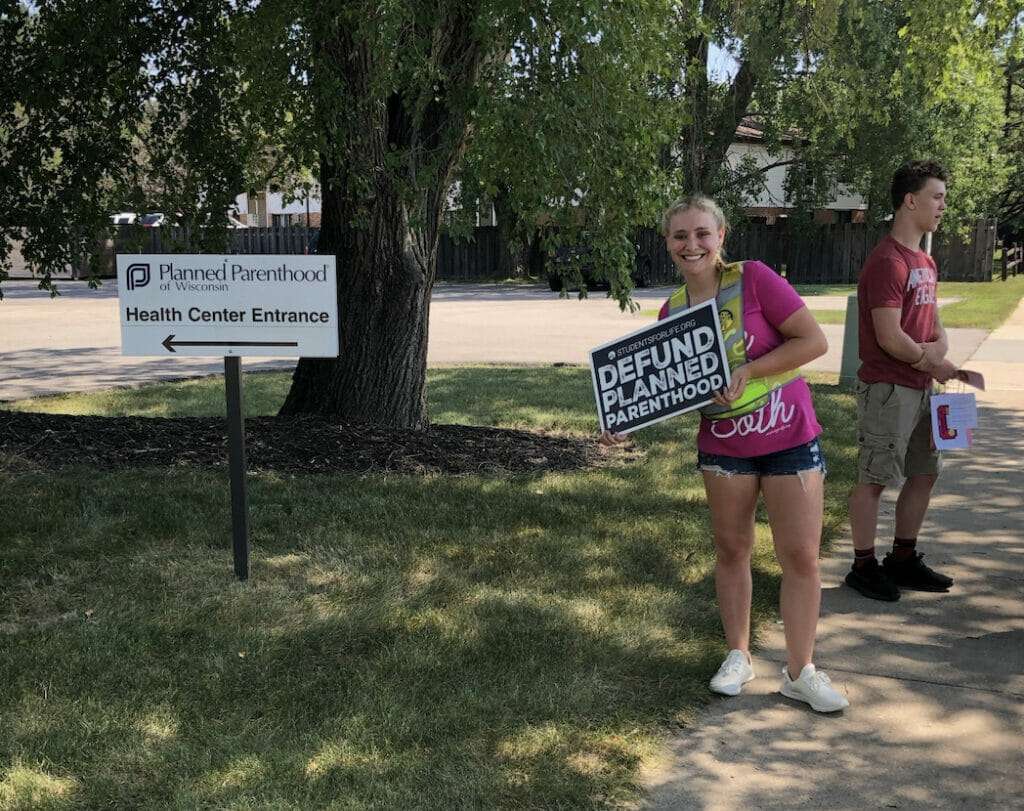 (CLICK HERE to read Planned Parenthood's annual report outlining the mega abortion business.)
"The people in the car got out, and it was a young lady and someone who appeared to be her mother. They also helped a toddler and a young girl out of the car. The family was headed right towards me, and the younger woman was holding out her phone to me.  
"The address for Planned Parenthood was on their phone, and they were trying to find the building. I asked why they were here today, and I quickly realized that a language barrier stood between us. I used my phone as a translator to figure out why they were there. Through trial and error using the translator, I found out she was there for "an orientation to learn about abortion." 
"I used the translator to inform her that I knew of a health center that had a staff member who spoke Spanish and that they would be able to do "an orientation to learn about abortion" for free. I knew of the pregnancy resources within Cincinnati through previous use of the Standing With You website – a tool launched by SFLA where entering a zip code leads to tons of local pregnancy resources, as well as online support.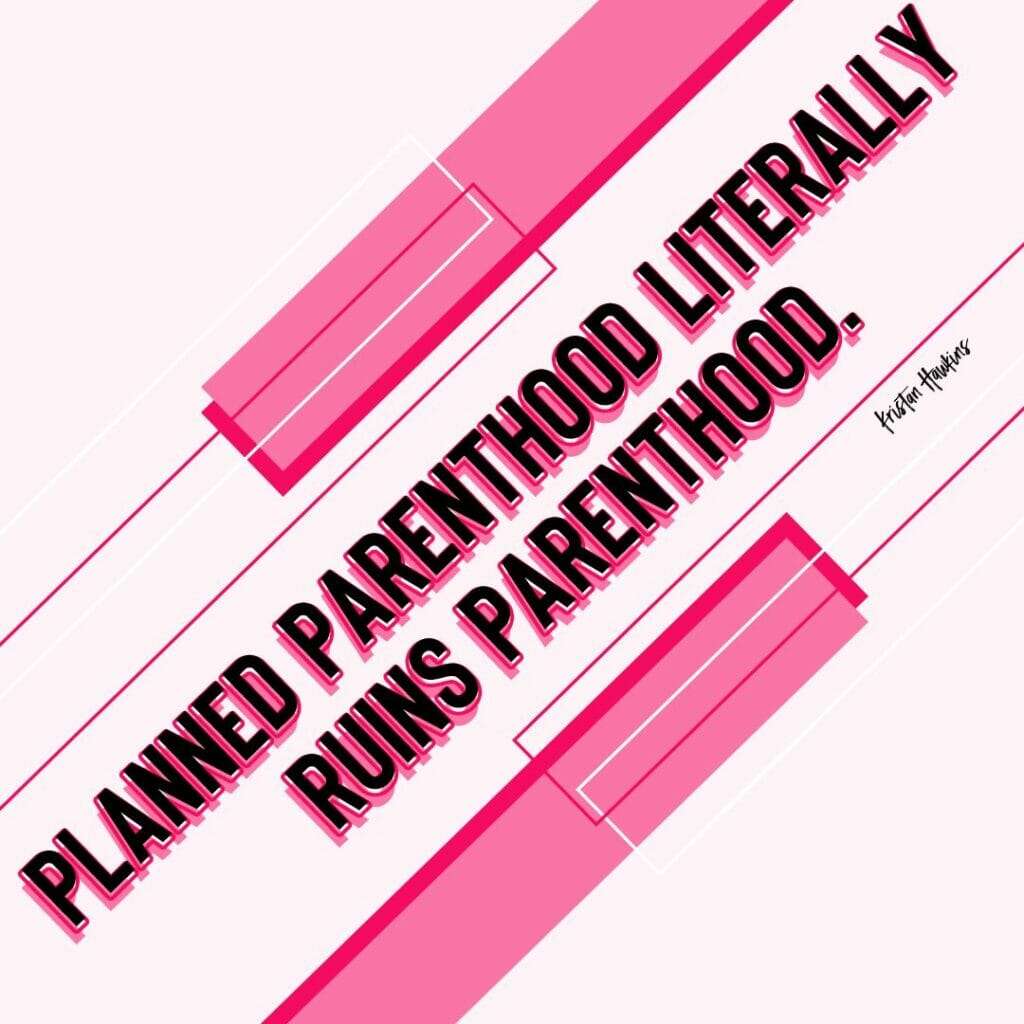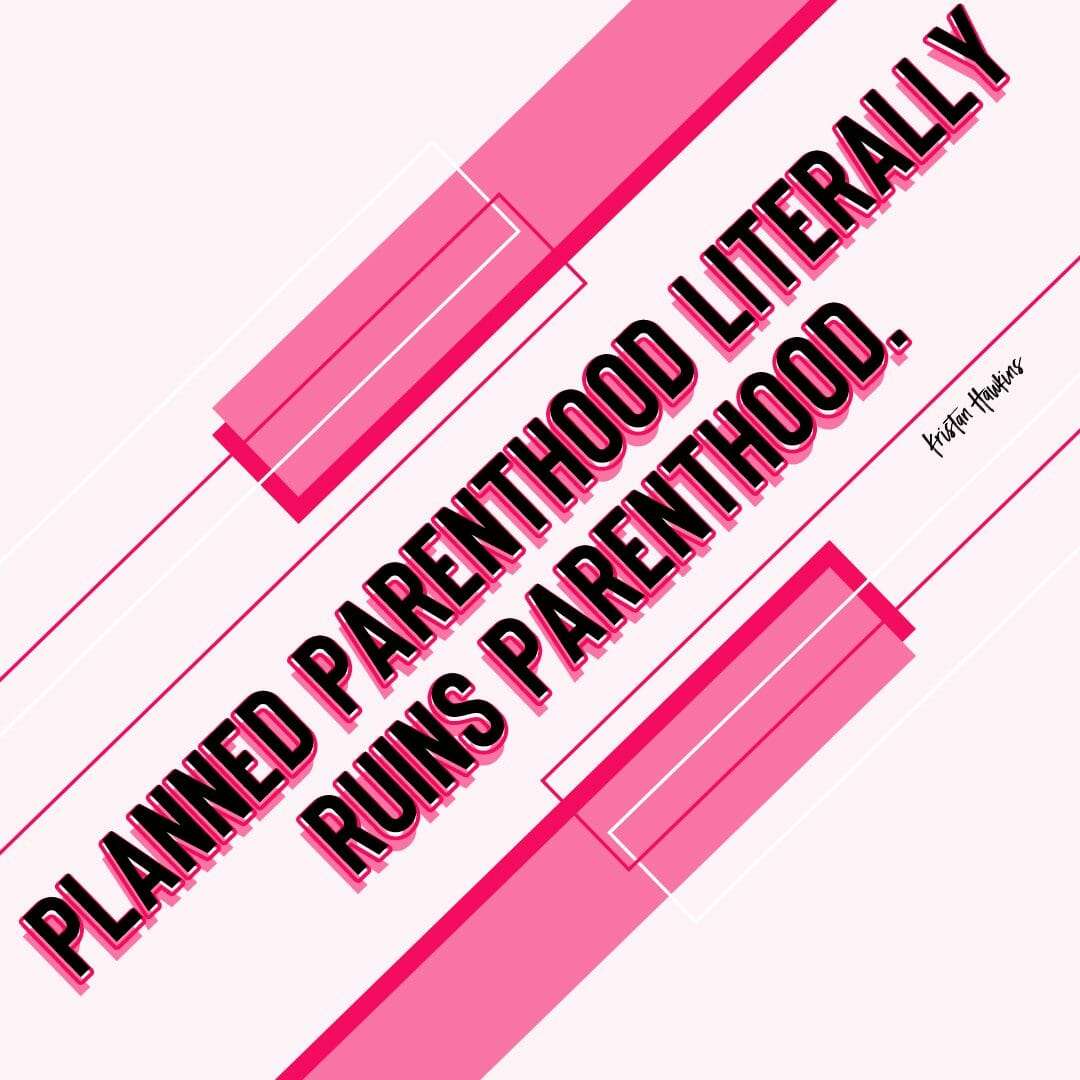 "I told the young lady that they could verify her pregnancy and complete an ultrasound for free, and she was interested. After calling Pregnancy Center East in Cincinnati, a Spanish-speaking employee was able to connect with the girl who wanted the address for this pregnancy resource center.  
"She was still confused and didn't know how to get there so I offered to drive my car and have her follow me. She agreed and followed in her car as another volunteer, Johnny, and I drove to Pregnancy Center East. It was the longest ten-minute drive of our lives, and we just prayed the rosary in hopes that they would continue to follow us there. 
"When we arrived, she was able to have an appointment immediately, and I helped watch her daughter in the waiting room. I am so glad that I knew of the resources available for women on StandingWithYou.org, making it possible to quickly locate the correct pregnancy resource center for her.  
"Without this website and the CAFC, I would not have been out on the sidewalk that day ready to help this young woman. Some women seek elective abortions due to financial hardships, so I am so glad that I was able to get her connected to a completely free resource center. I ask for the SFLA community to join us in praying for her and her family so that she chooses life!"