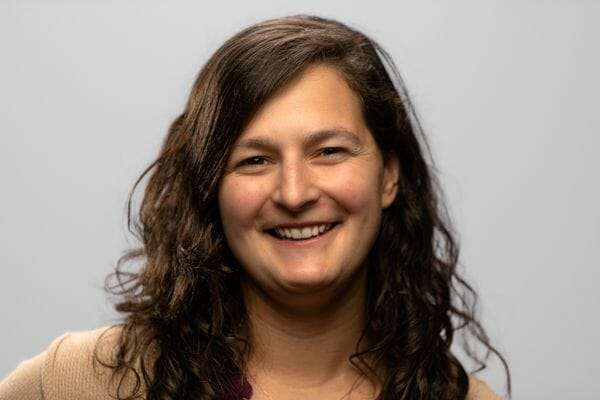 Stephanie Stone
Mid-East Regional Manager
Stephanie Stone grew up in Saylorsburg, Pennsylvania and graduated from the Catholic University of America after studying Politics and English.
Stephanie knew she was called to the pro-life movement since she was 12, having attended the March for Life every year with her church, starting her own pro-life newsletter there, and volunteering regularly. However, the pro-life mission became more real for her during her first year at CUA, where she got more involved with the pro-life club on campus (eventually becoming President), interned with Live Action, and began to hear the stories of women who had been betrayed by the abortion industry. Hearing about the pain and loneliness that many women had gone through along with learning about the incredibly loving work of so many pro-life organizations in DC, Stephanie knew she was called to join in supporting women and saving lives.
During her time at CUA with Cardinals for Life, Stephanie worked with her Regional Coordinator, Michele Hendrickson (who is now her boss!), to bring a display to campus, go to the March for Life, and host CUA's first Pep Rally for Life. A year after graduation, she joined SFLA as the Capital Area Regional Coordinator assisting groups in Maryland, D.C., and Virginia.
Stephanie Stone and her work have been featured on multiple news outlets such as Breitbart and Fox News, and her writing has been featured on Media Research Center's NewsBusters, Maryland March for Life's blog, as well as Students for Life of America's blog. She has spoken on campuses across Maryland, D.C., and Virginia, at press conferences, and regularly at churches in the Capital Area.
Stephanie currently resides in Fairfax, Virginia and serves the Pro-Life Generation as Students for Life's Mid-East Regional Manager. This work includes managing Regional Coordinators in the mid-eastern region of the country.
Stephanie can be contacted at [email protected] .
Download Stephanie's headshot here.
Donate to Stephanie's life-saving work here!
Stephanie's Written Work: