When I'm on campus, one of the most common arguments I hear coming from pro-choice students is something along the lines of, "You are just pro-birth. You are not pro-life. All you care about are babies before they are born". Often, I want to refute the argument with a long list of all the incredible things that pro-lifers I know are doing all across America and the world to help women and families, to help make it easier for them to choose life, and to walk with them throughout their entire lives. 
Liberty University Students for Life (SFL-LU) is a prime example of this work in action. All year, they have been working with their local pregnancy centers, working with moms on campus, and so much more! Recently, I was even more inspired when I saw posts from their recent holiday gift drive, which looked incredibly successful, fun, and reflective of the meaning of Christmas in every way! 
On November 19th, Liberty Students for Life held a Holiday Gift Drive for Saddler House, a local affiliate of YWCA and a home for victims of domestic abuse. The students put their skills and creativity to work, as they made it their mission to provide gifts and holiday cheer to the families there.   
SFL-LU President, Maggie Donica, and Vice President Lauren Marlowe along with other members of the group organized the event, advertising for the whole week prior on social media, as donations and gifts would come pouring in. The group was inspired to do more for their local community, and they knew they had to get involved for the Christmas season.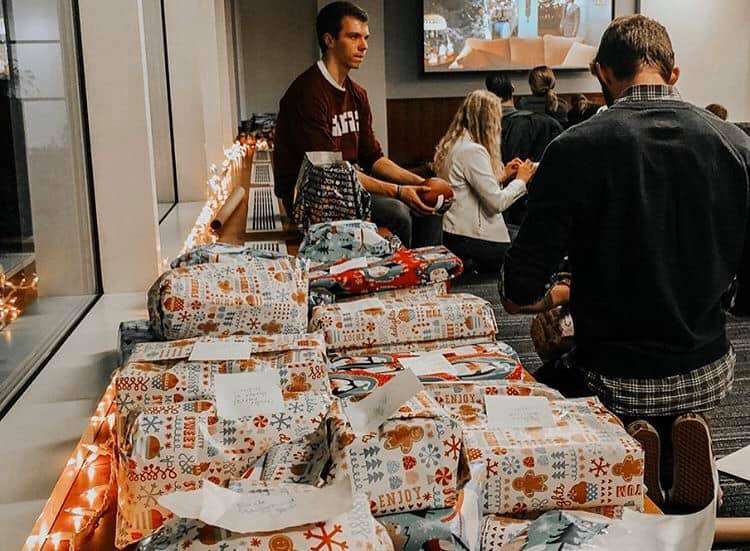 Over the course of the event, SFL-LU was able to raise over $800 in donations and got 200 Christmas presents to deliver!  
The group even turned the event into a fun social activity. They watched Christmas movies, drank hot cocoa, and wrapped the presents to deliver to the shelter.  
SFL-LU Vice President, Lauren Marlowe commented:
"As abortion advocates love to call us "pro-birth" and "pro-forced reproduction," it could not be more important that we come together and show them that the pro-life community is a community of love, compassion, and support. This semester, we've focused on finding middle ground between the pro-life and pro-choice movements! Obviously, we disagree about abortion, but we haven't found anyone who disagrees with us that we all should be supporting women in crisis! We host events like the Christmas drive to encourage everyone, pro-choicers included, to show compassion for struggling women by joining us. Once they see that we really are working to help women, and that we aren't just "women-hating control freaks", as the media depicts us, it's a lot easier to get the conversation started!"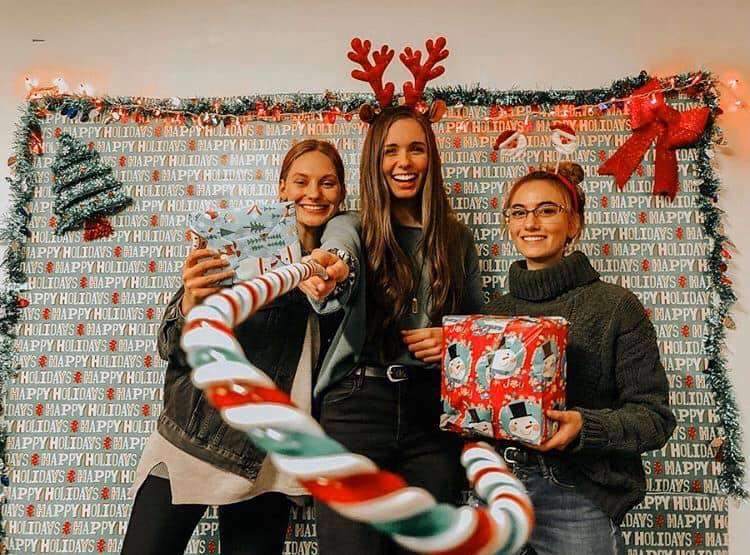 With the Christmas season coming, it is so important that the pro-life movement continue their work to stand alongside struggling women and families, and this is a sentiment we should adopt as inspiration throughout our whole year. Liberty Students for Life did a remarkable job organizing such a supportive and meaningful event, and we can't wait to see what amazing things they continue to do this year as pro-life advocates!