Kristan Hawkins is a Christian, wife, mother, grassroots activist, author, speaker, podcast host, and human rights advocate. President of Students for Life of America and Students for Life Action, she was recruited in 2006 to launch Students for Life of America's full-time operation. Since then, she has built up a small organization made up of a few dozen student groups scattered around the country to a coordinated national team that serves 1,200+ Students for Life chapters in all fifty states and has trained over 100,000 young people.
She hosts a weekly podcast "Explicitly Pro-Life" found on iTunes or YouTube. Under her leadership, Students for Life exists to abolish abortion by transforming our culture by recruiting, training, and mobilizing this pro-life generation, who are the direct targets of today's abortion industry. No entity has more mind-changing conversations about abortion, on-campus or online, everyday than Students for Life. A frequent speaker and media analyst, Kristan's expertise includes abortion, feminism, disability advocacy and healthcare, as she navigates the social conditions and public policy that impacts the human rights issue of our day.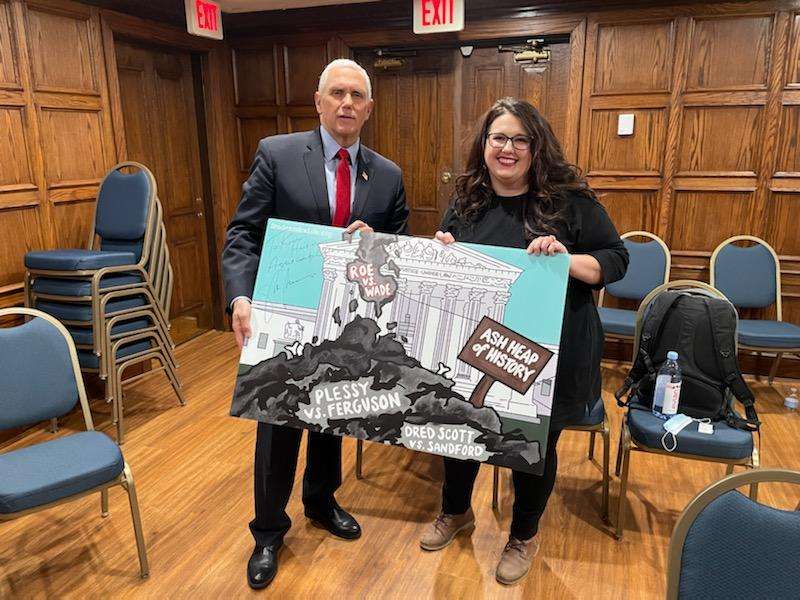 Kristan Hawkins graduated from Bethany College in 2005, summa cum laude, with a Bachelor's in Political Science having already jumped into the pro-life community by founding pro-life groups in both her high school and college campuses. Before launching Students for Life, she served at the Republican National Committee and as a presidential appointee in the George W. Bush administration at the Department of Health and Human Services. In 2016 and 2020, she served on then-candidate Donald Trump's Pro-Life Advisory Council.
She hosts a weekly podcast "Explicitly Pro-Life" found on iTunes and YouTube and published Courageous: Students Abolishing Abortion in this Lifetime. She has interviewed on Fox News, CNN, MSNBC, the Today Show, CBS, ABC, and HBO and has received the title, "One of the 4 worst anti-abortion misinformers," by Media Matters, a title of which she is very proud. Kristan regularly speaks at pro-life conventions and events across the United States including leading college campuses such as Yale, Harvard, Dartmouth, and UC-Berkeley. Her proudest accomplishment is being a wife to her high school sweet heart (Jonathan), raising her four children (Gunner, Bear, Maverick and Gracie), and, in her free time, building awareness for cystic fibrosis, a disease shared by both her son, Gunner, and daughter, Gracie.
Since launching Students for Life, the Pro-Life Generation has been given a voice in Kristan, and with her help, they are using that voice to demand an end to the injustice of abortion as well as support for mothers and their children, born and pre-born.
Get in Touch with Kristan Hawkins
Kristan Hawkins on TV
Kristan's 2019 Opinion Editorials:
SFLA Quoted in:
About SFLA:
Sampling of Kristan Hawkins 2019 Media Appearances:
Kristan on Fox News after President Trump Signed Campus Free Speech Executive Order, 3/22/2019
Congressional Briefing on Equal Rights Amendment, 3/25/2019
Kristan with Laura Ingraham Talking Student Support for Infanticide, 4/14/2019
Kristan Interviewed About Abolishing Abortion in Ireland, 4/18/2019
Kristan Speaking at Alabama Rally, June 2019
Kristan Speaking at NAPA Institute, August 2019
Kristan at YAF Conference: 'Some Choices Are Always Wrong,' August 2019
Kristan on Fox News to Talk about Planned Parenthood Losing Title X Money, September 2019
Kristan on Fox News Talking About California Campus Abortion Mandate, October 2019
Sampling of Kristan Hawkins Speaking Tour Videos:
"Lies Feminists Tell" at Boston College, 3/21/2019
Clip from Pro-Infanticide Student at Boston College, March 2019
Clip from Speaking Tour at Miami University in Ohio, Potential Suffering Does Not Justify Abortion, April 2019
"Make Abortion Illegal Again" Full Presentation at Xavier University, October 2019