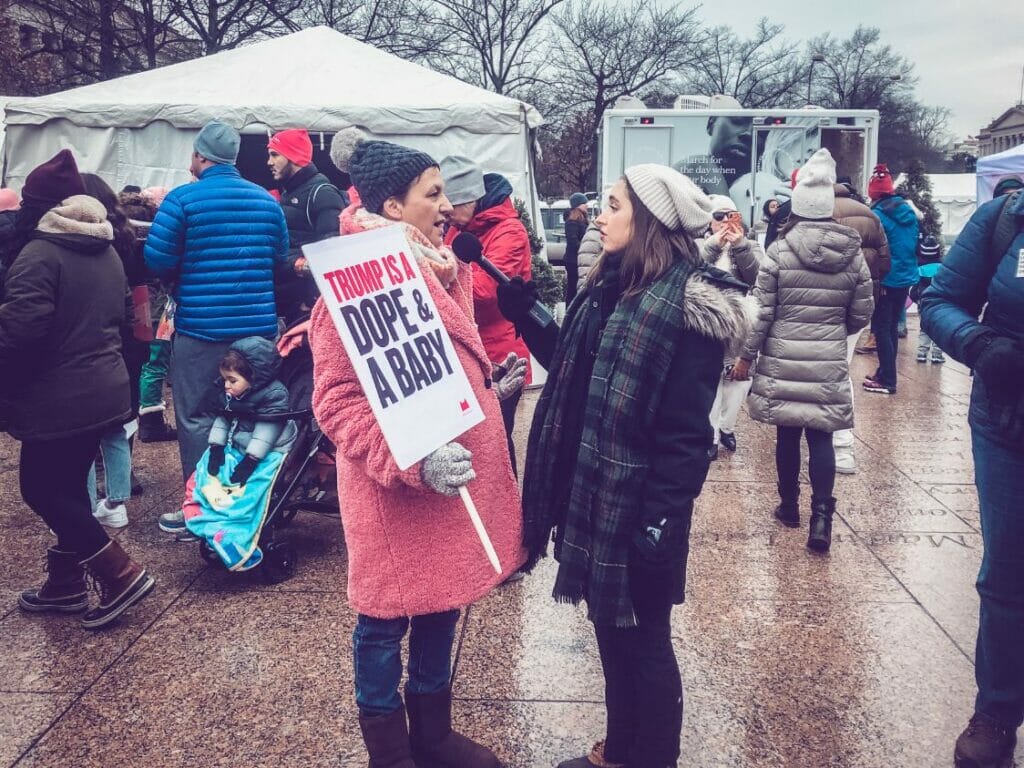 *UPDATE: The Women's March has rebranded their event to "Rally for Abortion Justice." Our anti-abortion presence is more important than ever! 
Students for Life is countering national Women's Marches on October 2nd, 2021.
See videos of our team countering past Women's March events here. 
Unfortunately, one of the primary tenets of the Women's March is promoting & celebrating abortion. Under their "Unity Principles," abortion support is the second listed…
"We believe in Reproductive Freedom. We do not accept any federal, state or local rollbacks, cuts or restrictions on our ability to access quality reproductive healthcare services, birth control, HIV/AIDS care and prevention, or medically accurate sexuality education. This means open access to safe, legal, affordable abortion and birth control for all people, regardless of income, location or education."
We know that abortion betrays women and that women's rights are not paid for with the blood of our children. At its essence, abortion is profoundly anti-women.
Students for Life has countered Women's Marches before, including the 2016 March in Washington D.C. (at which our team was spit on, screamed at, and had our signs torn up). At the most recent event in D.C., abortion supporters spray-painted our staff, signs, and equipment. 
Students for Life will also participate in the Purple Sash Revolution (PSR) prayer rally, Pray to End Abortion: #DismantleRoe, at the Supreme Court on Saturday, Oct 2 from 2-4 p.m.
Stay tuned for more information. 
Women's March Locations
Washington, D.C.
Austin, TX
Jackson, MS
Portland, OR
Phoenix, AZ
Tacoma, WA
Denver, CO
Dallas, TX
Omaha, NE
Chicago, IL
St. Louis, MO
Naples, FL
Indianapolis, IN
Cincinnati, OH
Allentown, PA
Charlotte, NC
Rochester, NY
Atlanta, GA
Madison, WI
Minneapolis, MN
San Antonio, TX
Las Vegas, NV
Raleigh, NC
Sign up for one of the locations below!
Videos of Students for Life at Women's Marches