Having an unplanned pregnancy is life-changing – but it doesn't have to be in a bad way. The abortion industry has convinced mothers that we aren't strong enough to embrace our education & careers AND our children. But we are stronger than they believe.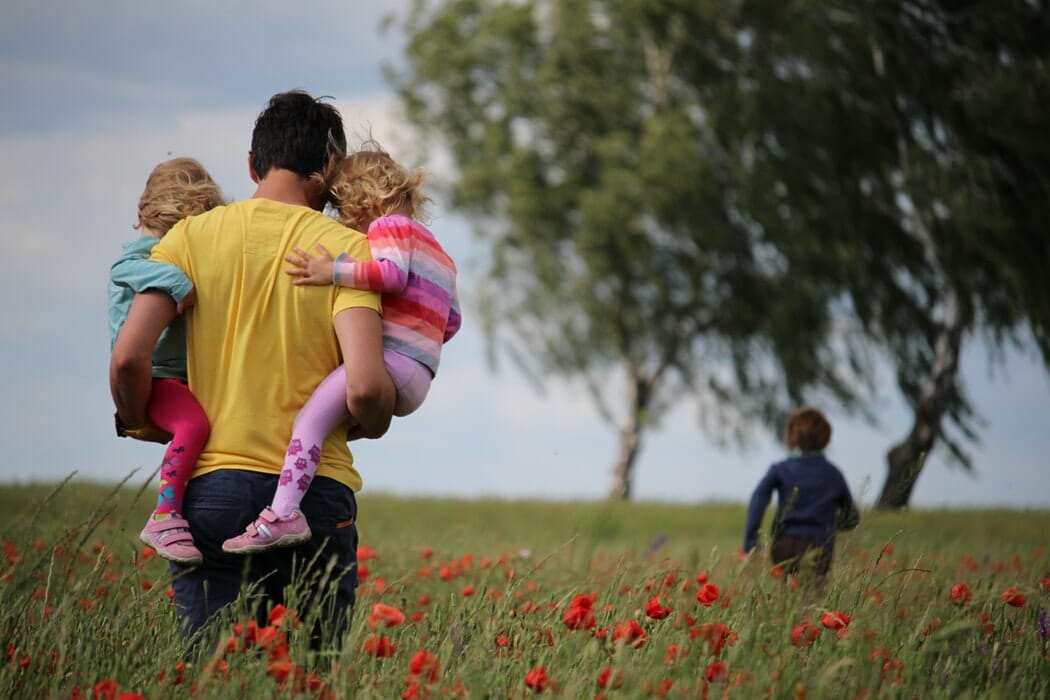 No matter the circumstances, it's always important to remember that there are so many resources and people wanting to lend a helping hand, often at no cost! All it takes is knowing where and how to find these resources. Here at Students for Life of America, it's our goal to come alongside those with unplanned pregnancies and support them. Some resources include clinics providing medical assistance and material goods, shelters or housing, government assistance, and helplines.
It is our goal that abortion becomes unthinkable and unnecessary, thanks to a massive network of supportive services. Abortion hurts women, and we deserve better.
Read more about the risks of abortion here.
Pregnancy & Parenting Support Resources
Pregnant on Campus (Students for Life of America)
This is a Students for Life initiative that is present on college campuses to support pregnant and parenting students. The site features a map where students can find colleges with this program and resources to support them as they walk that empowering journey. To view the Pregnant on Campus Initiative's full list of national resources, click here.
Abortion Pill Reversal
Many mothers take the first abortion pill and later change their minds. There is help for those who are experiencing a change of heart and have already taken the first dose of RU-486 (Mifeprex/mifepristone). The 24-hour Abortion Pill Reversal Helpline is staffed with medical professionals who can assist. Call 877-558-0333 for emergency help. Our informational web page about Abortion Pill Reversal can be found here.
I'm Pregnant – Bethany Christian Services
This resource includes a counseling helpline. They also provide adoption and financial assistance. They help pregnant women understand their options and how they can make a well-informed choice.
Embrace Grace
Embrace Grace helps to start support groups in local churches for women who are facing an unplanned pregnancy. Their site has a support group locator. Embrace Grace staffs a 24-hour helpline at 800-712-HELP. They also plan special baby showers for expectant mothers and provide them with a supporting and loving community.
U.S. Department of Health & Human Services
The U.S. Department of Health & Human Services has a resource online for health assistance programs for parenting and pregnant women. Some states also have Pregnant Women Assistance programs (PWA). Just visit the state's government website.
U.S. Equal Employment Opportunity Commission: "The Pregnancy Discrimination Act of 1978"
The U.S. Equal Employment Opportunity Commission has information about the Pregnancy Discrimination Act which protects women from workplace discrimination because of her pregnancy. American Pregnancy features an article here where it goes in-depth about the benefits and protections pregnant women have in the workplace.
Temporary Assistance for Needy Families
This government program (TANF) helps to provide housing and monetary assistance for women who are in need. For more information call (202) 401-9275.
Support Kids
Support Kids is an independent child support network that helps families and single parents collect child support. They can also be reached by phone at 800-691-KIDS.
Food Stamps & WIC (Women, Infants and Children)
The government offers many programs to support women and children by providing food. To apply, visit the Food Stamps website. Pregnancy and Children's website also has a synopsis of services offered.
Feeding America
Feeding America hosts foodbanks throughout the United States to support those in need. They are willing to support pregnant and parenting families and moms who need support.
Shelters for Pregnant Women
This site compiles shelters and houses for pregnant women who need help and housing support, especially for those living in difficult or abusive situations.
Hidden Choices – Maternity Homes
Hidden Choices supports and builds maternity homes nationwide. Use the locator to find a maternity home nearby.
Real Alternatives
Real Alternatives provides support for pregnant and parenting women as well as resources for those considering adoption. They have support for those learning to care for an infant and help for those with STDs. They also can connect pregnant women with counseling and services near them.
OptionLine
OptionLine is an online helpline that has resources that explain options for women dealing with an unexpected or difficult pregnancy. They also have a pregnancy clinic finder that can find clinics near the location of the woman needing help.
Adoption Resources
Adoption is truly the loving option. This path for those facing unplanned pregnancies has stigma it doesn't deserve.
There are thousands of families who cannot have children of their own who are looking to adopt. Adoption, though difficult, is a beautiful second chance that arises from a tough situation.
And thanks to popularized adoption efforts from big companies like Wendy's, the stigma is slowly being washed away.
Watch the testimony of an adopted man here.
Child Welfare Information Gateway – Adoption
The Child Welfare Information Gateway is a government resource to help those looking at adoption for their child. They provide resources for the birth parent(s) to use as they make those decisions.
Lifetime Adoption
Lifetime is an adoption service that is available nationally to women who are hoping to place their children with adoptive families. Many of these are open adoptions where the child's birth mom/parents can receive updates, photos, or visits.
iChoose Adoption
The National Counsel for Adoption's site is a resource for those looking to place their baby with an adoptive family. They have educational resources to coach a birth parent through the process and offer help and support for them along the way.
Adoptimist
Adoptimist is another nationwide adoption service that connects adoptive parents with birth parents to help give the child a loving forever home.
In order to find clinics in your city or state, some Google terms could include: "pregnancy clinic near me" or "pregnancy clinic in _____" (insert city and state). Another to try would be "pregnancy help center near me" Some popular centers that are semi-national include Obria, Options for Women, Aspire Women's Centers, CareNet, and Birthright Pregnancy Centers.
Help for the Post-Abortive Mother
Abortion can lead to deep emotional scars and struggles. Here at Students for Life of America, we also want to come alongside those hurting and broken after abortion, to help them to heal and find peace. Note: many of the following resources are also able to help fathers, who also hurt after abortion.
Rachel's Vineyard
Rachel's Vineyard has conferences and retreats to help both women and men heal after an abortion experience. The program is incredibly widespread.
Post Abortion Treatment & Healing (PATH)
PATH has resources and book lists for those who need help recovering from abortion. They also host retreats and opportunities to speak with people who care and want to support them through the healing process.
Hope After Abortion
Hope After Abortion offers counseling centers and help for hurting women post-abortion. They have free online resources and a helpline.
Her Choice to Heal
Her Choice to Heal is a free online recovery program for those who are experiencing struggles after abortion.
Healing Hearts
Healing Hearts is a resource for those who have had trauma present in their lives including abuse, rape, domestic violence, catastrophic loss, and abortion. They have conferences and blogs and podcasts for those who need help and encouragement.
If Not For Grace
If Not For Grace provides one-on-one counseling experiences, classes, and a weekend retreat. They want to help women and families who have been impacted by abortion to gain restoration.
Post Abortion Counseling and Education (P.A.C.E.)
PACE is a counseling service that connects struggling women to groups or individuals who can walk through the healing process with them. It is both free and confidential.
Bethseda Healing Ministry
Bethseda Healing Ministry is a helpline where women can have confidential phone calls with sympathetic counselors to help work through the emotional and mental turmoil.
No matter where you are, always know that you are loved. If you are ever in a place of danger and need help, please call the National Suicide Prevention Lifeline at 1-800-273-8255.