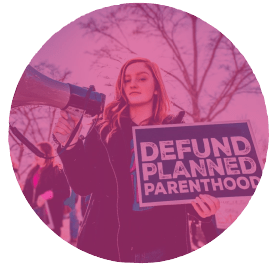 Find a Planned Parenthood Truth Rally Near YOU
Protect Our Kids.
Expose Planned Parenthood.
On Saturday, September 30th, join the Pro-Life Generation (as well as concerned parents everywhere) at a nationwide rally to expose Planned Parenthood for their abuse of minors via abortion sales and gender mutilation. Every rally begins at 11am local time.
We'll be rallying in front of Planned Parenthood facilities in the following locations...
Sign Up to Join a Rally Near You!