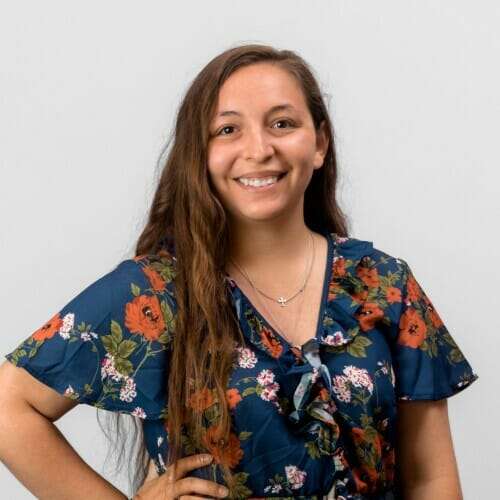 Victoria Trujillo
Rocky Mountain Regional Coordinator
Victoria Trujillo was born and raised in Albuquerque, New Mexico and has a love for the natural beauty of her home state, especially the Sandias that sit on the edge of the city. She is a recent 2023 graduate from the University of New Mexico with a Bachelor of Arts in Architecture and a Minor in Honors Interdisciplinary Liberal Arts.
She has always been pro-life and had helped pregnancy centers in the past through her church. She didn't fully get involved until halfway through her first semester of college where she attended a Students for Life meeting and helped them chalk encouraging messages around campus. She had a lot of great teachers and encouragement along the way from her family, friends and most especially from the past presidents who had confidence in her and saw her passion for the movement.
She became the president of her campus group after past presidents graduated and handed her the torch. Thinking she would be the only member she sent out emails and hoped someone would show them to her first meeting. Luckily some people did, and she has worked hard over her years as president to keep the group going and set up events. She even had the opportunity to attend NLC in 2022 as a Wilberforce Fellow and grow her leadership skills.
Victoria has a passion for providing supportive services and has dedicated much of her time to helping moms and getting the word out about the many resources that are out there. As a Wilberforce Fellow she started a campaign called 2,500 Encouragements to collect handwritten letters inspiring moms on their new journey and by collecting items for a baby item drive.  
After not having a regional coordinator in her area for the past semester she has now filled the spot of Rocky Mountain Regional Coordinator serving her local community in New Mexico, and additionally Colorado and Wyoming. She wants to help wherever she can and has been drawn to do pro-life work with Students for Life during her senior year of college. 
Victoria can be reached at [email protected].