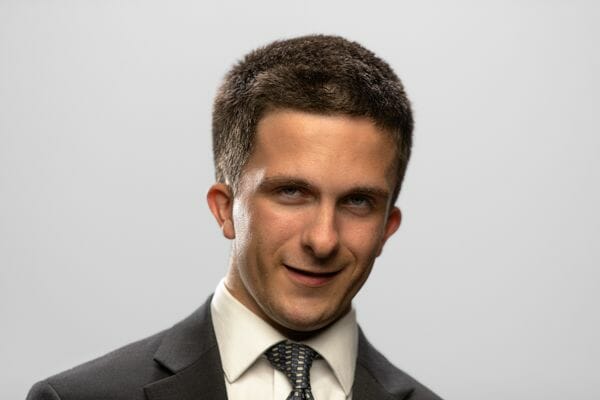 Matt Murphy
Northern Campus Formation Coordinator
Matt Murphy grew up in Milwaukee, Wisconsin and graduated from the Franciscan University of Steubenville.
Having grown up in a traditional Catholic family, Matt had been exposed to pro-life activism at an early age, when his parents would take him and his siblings to pray at an abortion facility in downtown Milwaukee. Being pro-life was a fact of life for Matt, as most of the families at his school identified agreed with that stance, and it was something he rarely thought too deeply about.
However, during his senior year of high school, he realized just how evil abortion was (while also seeing just how widespread acceptance of the violence had become in American culture). He then became determined to become more involved in the pro-life movement.
When Matt started at the Franciscan University of Steubenville as a freshman, he joined their Students for Life group.
Matt currently resides in St. Paul, Minnesota and serves the Pro-Life Generation as Students for Life's Northern Campus Formation Coordinator.
Matt can be contacted at [email protected].