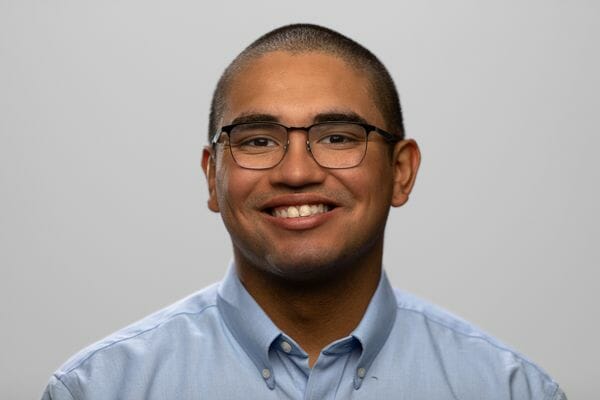 Jaylem Durousseau
Strategic Partnerships Advisor
Jaylem Durousseau grew up in Aurora, Colorado and graduated from Regis University after studying Politics and History.
Jaylem first learned about abortion after seeing a video message encouraging people to vote pro-life at his church. In 2015, after attending his first March for Life and Students for Life National Conference, he found his calling in the pro-life movement that led him to Students for Life.
Jaylem has been involved with Students for life since 2015. Since then, he has been the President and founder of the Students for Life groups at Regis Jesuit High School, the Community College of Aurora, and was the President of Regis Students for Life at Regis University. He was also a Stevens, Wilberforce, Christian Leadership, and Invictus Men's fellow, an SFLA Student Spokesperson, a Students for Life Action State Captain, an intern for the SFLA Programs and Development teams, a campaign intern for Students for Life Action, the Public Policy coordinator for Denver Pro-Life Future, and SFLA's Midwest Regional Coordinator (serving pro-life students in Kansas, Nebraska, and South Dakota).
Jaylem was also a member of SFLA's international mission trip to Ireland, he sidewalk counseled at the Stapleton Planned Parenthood in Denver, lobbied for pro-life laws in both Colorado and in Washington D.C., and collected signatures for Colorado's Proposition 115 to ban abortion at 22 weeks.
Jaylem has spoken at rallies in Colorado, the National Pro-Life Summit, and at the Napa Institute.
Jaylem currently resides in Omaha, Nebraska and serves Students for Life Action as a Strategic Partnerships Advisor. This work includes maintaining and establishing meaningful relationships with supporters seeking to contribute to the work of the Pro-Life Generation.
Jaylem can be contacted at [email protected].