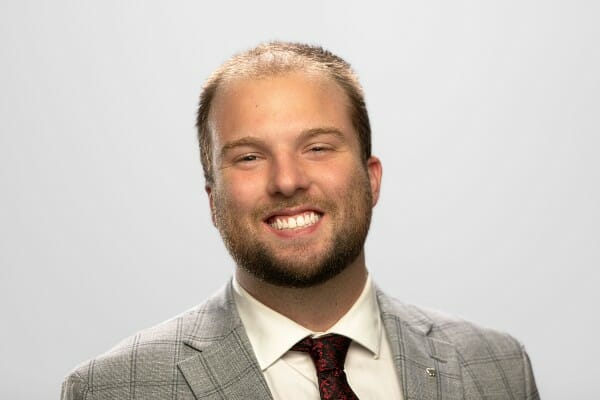 Gavin Oxley
Virginias Regional Coordinator
Gavin Oxley grew up in Roanoke, Virginia and graduated from the University of Virginia after studying Medical Anthropology, Ethics, and Care.
Gavin found himself working in the Pro-Life Movement after realizing the threat to the preborn, families, patients, and conscious rights as a future medical professional.
At the University of Virginia, Gavin was Founder and President of Future Medical Professionals for Life where he led the Virginia State College Pro-Life Conference and started the UVA Pregnant and Parenting Student Scholarship.
Gavin has been featured in Secular Pro-Life, Life News, and the Jefferson Independent for his pro-life work.
Gavin currently resides in Fredericksburg, Virginia and serves the Pro-Life Generation as Students for Life's Virginias Regional Coordinator. This work includes empowering local students via training in apologetics, providing educational and outreach resources, and building partnerships with local pro-life institutions and pregnancy centers.
Gavin can be contacted at [email protected].
Gavin in the Media