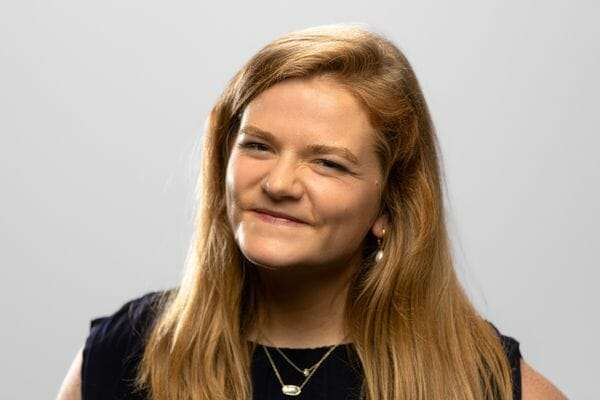 Catherine Viz
Donor Correspondence Coordinator
Catherine Marie Viz grew up in Orland Park, Illinois and graduated from Saint Mary's College after studying both History and Humanistic Studies, with a minor in Constitution Studies from the University of Notre Dame.
Catherine is the oldest of a large Catholic family and her calling to work for the pro-life movement started early. From 40 Days for Life Rosary Chains, to 5ks Supporting local Women's Pregnancy Centers, to Holy Hours for Life, Catherine has found her Catholic faith to be an integral part of her passion for the pro-life mission. Through two major pilgrimages during college (one to the Holy Land the other to Guadalupe, Mexico), Catherine's appreciation of the universal Church as well as the universality of the pro-life movement grew exponentially.
Catherine was a Sorin Fellow for all of undergrad through the University of Notre Dame's De Nicola Center for Ethics and Culture. Throughout her fellowship, she grew interested and increasingly concerned about the numerous ethical dilemmas existing in the world today including but not limited to: abortion, euthanasia, and physician-assisted suicide. It was through her fellowship that she learned about the life saving work of Students for Life, and she later applied for a position with them.
Catherine has been featured on The Ingraham Angle, The Drudge Report, The College Fix, and Campus Reform.
Catherine currently resides in Pittsburgh, Pennsylvania and serves the Pro-Life Generation as Students for Life's Donor Correspondence Coordinator.
Catherine can be contacted at cviz@studentsforlife.org.