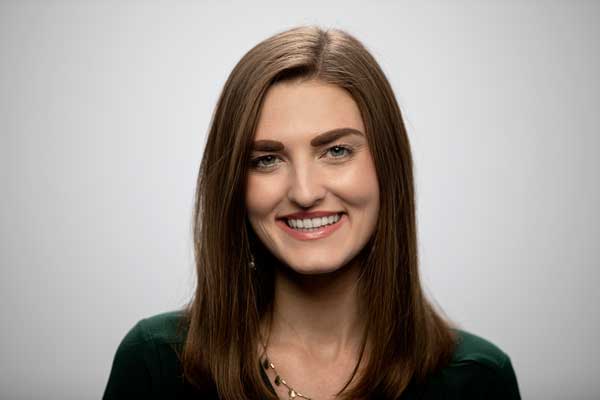 Brooke Paz
Government Affairs Coordinator
Brooke Paz grew up in Chino Hills, California, and graduated from California State University, Fullerton (CSUF) after studying communications and public relations.
Brooke found herself drawn to the pro-life movement after learning about the realities of abortion at an apologetics conference. Later, she met an SFLA Regional Coordinator who encouraged her to start a club at CSUF the following Fall. Although Brooke never anticipated establishing a club, an interaction with pro-choice students on her campus inspired her to change her peers' hearts and minds.
Soon after this experience, Brooke started the CSUF Students for Life club. Her team held numerous tabling events featuring SFLA traveling banners and even organized their own "I'm Pro-Life, Change My Mind" event. They also brought SFLA President Kristan Hawkins to CSUF's campus during her "Lies Feminists Tell" tour. Additionally, the club held a baby shower for two pregnant students, regularly hosted an Obria mobile medical unit on campus to provide free pregnancy testing, and successfully petitioned CSUF to install the first diaper changing stations on campus, among other accomplishments. Brooke also enjoyed speaking at numerous pro-life events in Orange County, including a screening of Unplanned and SFLA's "Sock It to PP" Truck Tour.
Brooke currently resides in Washington, DC, and serves the Pro-Life Generation as Students for Life Action's Government Affairs Coordinator. This work includes building relationships with state and federal elected officials, as well as other coalitions to advance pro-life legislation and oppose pro-abortion legislation.
Brooke can be contacted at [email protected].