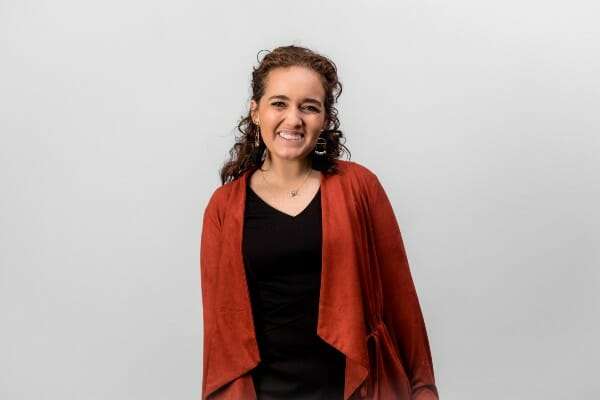 Bailee Jo Brown
Oklahoma Regional Intern
Bailee Jo Brown grew up in Corn, Oklahoma and graduated from Oklahoma Baptist University after studying Christian Ministry with an Emphasis in Women's Ministry and a Natural Science minor.
In April of 2020, Bailee and her family sat down to watch the movie Unplanned on Easter Sunday. Bailee felt the Lord's calling to start a group at her university and emailed her SFLA Regional Coordinator that night!
Bailee founded her group at Oklahoma Baptist University ΖΩΗ (the Greek word for life). After 16 long months of meeting with administration and three "no's" from the university, the group was unanimously passed by SGA. While Bailee was working to start her own student group, she was a Christian Leadership Fellow (2020-2021). After the Christian Leadership Fellowship, Bailee was a Standing with You Fellow where she helped get pregnancy rights into the Title IX training.
In the summer of 2022, Bailee spent a month at SFLA's headquarters as the National Leaders Collective Intern. Bailee has also spoken at several Christian high schools in Oklahoma as well a youth conference that had students from Oklahoma, Kansas and Texas.
Bailee currently resides in Shawnee, Oklahoma and serves the Pro-Life Generation as Students for Life's Oklahoma Regional Intern. This work includes serving the students of Oklahoma by empowering them to be pro-life leaders, educating and speaking about the tragedy of abortion, mobilizing and equipping leaders, and raising awareness on life-affirming alternatives.
Bailee can be contacted at [email protected].