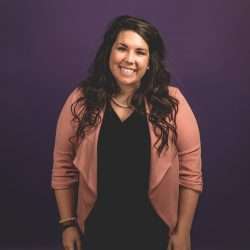 Anna Allgaier
Staff Writer
Anna Allgaier grew up in Lafayette, Indiana and graduated from Purdue University after studying English and Human Services.
During her time studying Social Work in college, Anna became increasingly convicted that abortion is the world's greatest human rights injustice, and she decided to dedicate her life to being an active part of providing solutions for women in unplanned pregnancies and transforming the culture to bring an end to abortion.
She was actively involved in Purdue Students for Life for four years and served as the group president her senior year. Her pro-life involvement as a student included volunteering and eventually working at Matrix pregnancy resource center, hosting educational displays, witnessing outside of abortion facilities, and actively advocating on behalf of pro-life legislation.
Anna has been featured on local news channels in Indiana and Ohio, and Students for Life's #ProLifeGen News. She has spoken on many school campuses in Indiana, Michigan, and Ohio, as well as several churches and rallies. She has also been a featured speaker at prominent pro-life events such as the National Pro-Life Summit and the Heartbeat International Conference.
Anna currently resides in Lafayette, Indiana and serves the Pro-Life Generation as Students for Life's Staff Writer. This work includes developing written materials and communication for SFLA supporters.
Anna can be contacted at [email protected]