We can't believe it's the last day of 2019. We know 2020 is going to be a crucial time for the pro-life movement, so of course, we've been pondering and planning for what's to come. But today is a day of reflection on the year that has just passed, too!
We witnessed so many victories, challenges, and downright crazy stuff in 2019. Check out our End of Year Video…
#1: New York's Reproductive Health Act
Unfortunately, the last year of this decade started off with a bang – but not for Life. This year started when the New York Governor, Andrew Cuomo, signed the Reproductive Health Act, which legalized birthday abortions and has increased violence towards pregnant women in New York.
But, if you recall, we didn't take any of this lying down. We responded to New York's extremism by putting up a billboard in Times Square and we took to the streets with a string of over 900 crosses, each representing a life lost to Planned Parenthood every day.
Our Times Square billboard reached an estimated one MILLION passing New Yorkers and tourists with a message of life.
#2: The Unraveling of Virginia Legislators
In Virginia, Del. Kathy Tran introduced a bill in favor of third-trimester abortions, noting verbally when asked that full-term babies could legally be killed during active natural labor.
And disgraced Virginia Governor Ralph Northam embarrassed the state and went on a local radio station to advocate for infanticide, saying that if an 'unwanted' baby was born alive, a 'discussion would ensue between mother and doctor' about what to do next.
We knew something had to be done. So we got involved in the 2019 Virginia General Assembly races and launched our C4, Students for Life Action.
We were able to make over 1 million engagements with voters through phone calls, text messages, knocking on doors, and targeted social media ads.
Several students had never done political activism before but still volunteered every weekend! One high school student said, "I'm going to take these door hangers and ride my bike around our neighborhood to talk to my own neighbors about voting pro-life."
We even had students from New York come down to Virginia to canvass because they were so disgusted by what happened in their own state.
#3: Brian Sims, The Bully
In April, we rallied in response to the bullying of Pennsylvania legislator Brian Sims, who filmed himself harassing Students for Life leaders outside the Philadelphia Planned Parenthood.
Hundreds of pro-lifers came together to rally together against the abuse by an elected official. Our Executive Vice President Tina Whittington was among the rally's speakers, calling for respectful dialogue and an end to the hate.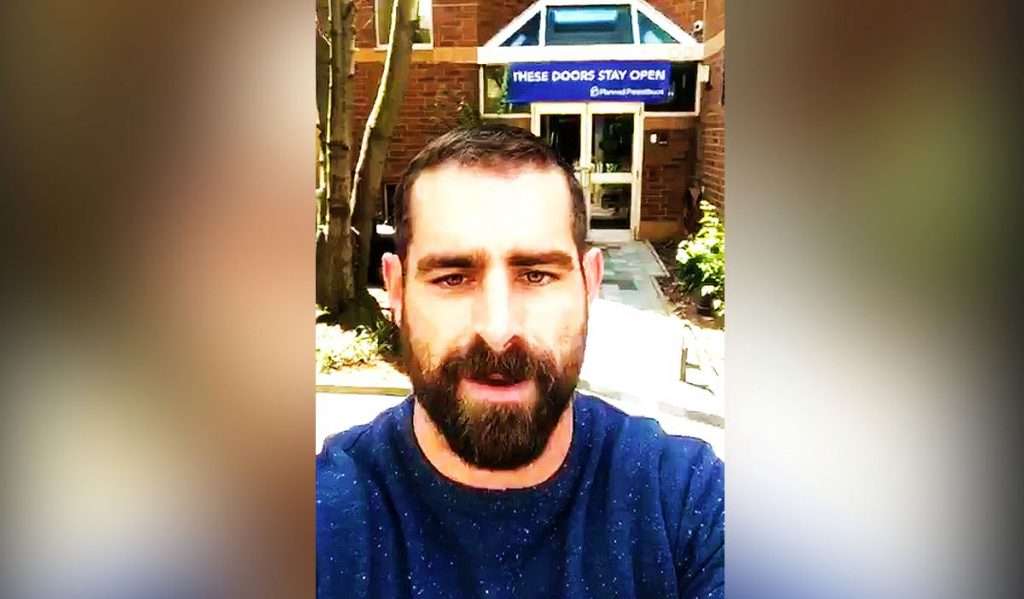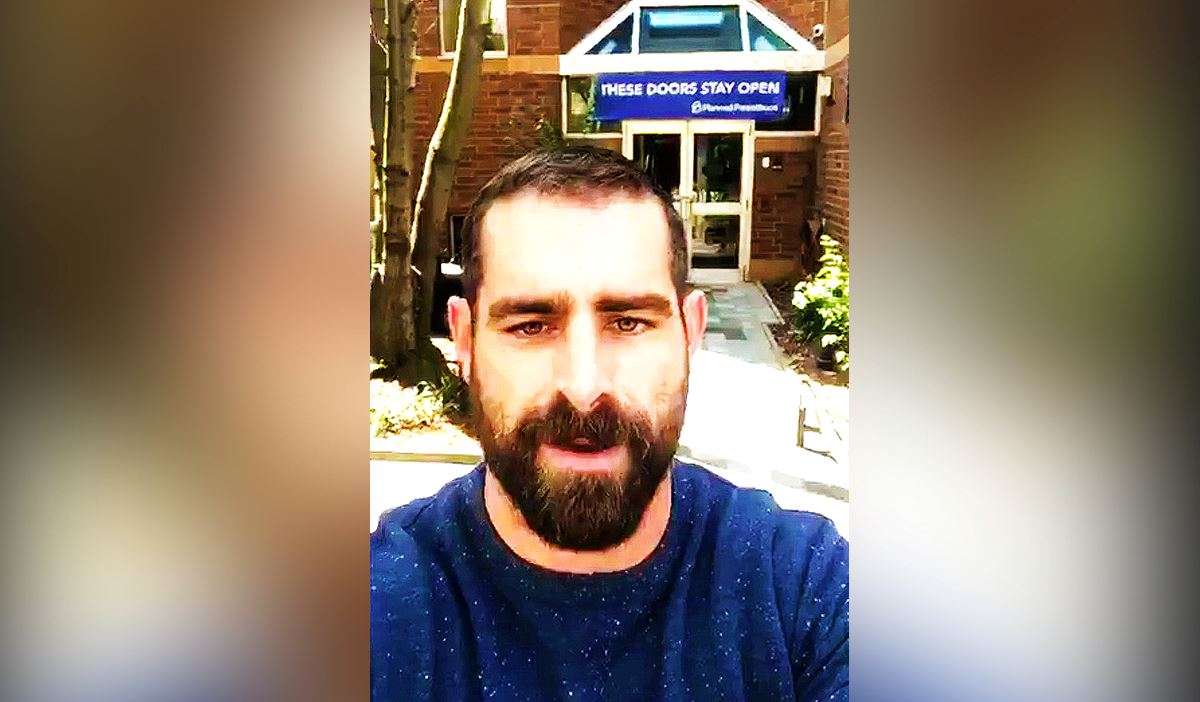 #4: The 2019 Kristan Hawkins Speaking Tours
The Pro-Life Generation invited SFLA President Kristan Hawkins to speak at campuses nationwide with two different speaking tours: Lies Feminists Tell and Make Abortion Illegal Again. These reached over 2,000 college students during the 2019 Spring and Fall semesters.
Plus, they garnered plenty of vandalism and protests. Someone in Washington State during the spring tour set one of Kristan's banners on fire while it was adhered to a school building.
#5: The Pregnant on Campus Ratings Project
We went to Chicago and rated 19 colleges based on how they treat pregnant and parenting students. We offered to help with improvements but we'll be calling out schools who ignore the problems. Check out our 2019 Naughty & Nice List of schools who do (and don't) treat these students well.
#6: The Australia Mission Trip
In the spring, we hosted our second international mission trip, this time to Australia to partner with their national pro-life youth movement and train them on our American on-campus tactics. Students did great! They even encountered a pro-abortion protest, snapping this gem of a photo:
Read more about the Australia Mission Trip here. Including how these "feminists" in the background told our students to go to hell.
#7: Showing Up to See Unplanned
In March, hundreds of Students for Life groups brought thousands of young people to the movie theaters to watch Unplanned. Many even participated in our challenge to bring a pro-choice friend with them.
Later in the year, we helped hundreds of Students for Life groups host their own showing of Unplanned on their campuses… which caused plenty of drama, but also plenty of minds changed!
#8: Seriously Impactful Campus Displays
We brought our fall 2019 Life After Roe National Tour to 148 campuses, explaining what America will look like when Roe v. Wade is reversed, and the extreme reality of that Supreme Court decision. Roughly one-quarter of students we spoke to changed their minds on the spot after hearing about the reality of Roe and Doe. These are incredible numbers!
Watch our wrap-up video of this tour below:
#9: A Massive SFLA National Conference
In January, Students for Life held our largest National Conference ever with 2,500 young people in attendance. We were even blessed to visit the White House for a second time meeting privately with the Vice President and introducing him to some of the top youth pro-life leaders from across the nation.
Plus, 2019 also brought the planning of a whole new event: the National Pro-Life Summit! This year, we're partnering with Live Action, Heritage Foundation, and Alliance Defending Freedom to bring the pro-life movement the biggest activism summit ever seen. Register here!
#10: Violence Towards Students for Life
Violence and vandalism towards our staff and students tragically ramps up every year. This year brought plenty of property destruction, heinous social media aggression, and varied attempts to silence us (including a bomb threat).
Watch our video recap of the chaos we see on college campuses…
And this is just a brief list! There were babies saved (both ones we know about, and surely ones we don't). We fundraised $6,000 to help a young mom in Colorado finish her degree. We helped pro-life students win legal battles against schools trying to silence them. We hosted a gigantic rally against the most dangerous abortion facility in the country, the St. Louis Planned Parenthood, and the mega-facility they secretly build just over the Illinois border. It was a BIG year.
You've probably seen the line, "The Pro-Life Generation will Abolish Abortion" in our online content, on our printed materials, and chanted by us at rallies and the National Pro-Life March. But it's not just a clever tagline. It's a promise. The abortion lobby knows we're ready to reverse Roe v. Wade, but we have to be a unified front to get it done. Let's make it happen!