Great news for the women and babies of Kentucky as the Supreme Court rejects the ACLU's appeal of a pro-life ultrasound law. The new law requires abortion facility staff to perform a pre-abortion ultrasound and allow the mother to see it (something abortionists only do when forced to).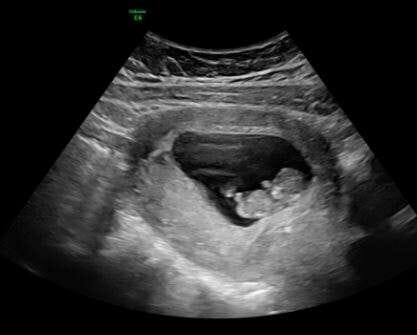 The ACLU, a liberal legal force that uses the judicial system to radicalize abortion, said the Kentucky law 'has no medical basis and that its sole purpose is to coerce a woman into not getting an abortion.'
This appeal was carried out under the guise of free speech; the ACLU said it violated the First Amendment rights of abortionists. But that's the PR version.
Here are the real reasons the ACLU files these types of suits: 
The abortion lobby resists regulation. They think they're above it, opting for the mantra, "Trust, but NEVER verify." The ACLU fights any and all attempts to impose safety regulations, investigate wrongdoing, or facilitate the informed consent of patients.
They resist anything that jeopardizes the "blob of tissue" narrative. Allowing a mother (who has already been convinced her child is practically nonexistent) to see the humanity of her child is the abortion lobby's nightmare.
A 2017 research study about the effects of ultrasound laws found the following: "This law caused an increase in viewing rates and a statistically significant but small increase in continuing pregnancy rates. However, the majority of women were certain of their abortion decision and the law did not change their decision."
The abortion lobby has shown on multiple occasions that they don't care much for the First Amendment, and this study suggests that majority of abortion-determined women go through with it despite the visual.
The ACLU objection is to informed consent. Abortion vendors want a handful of money and a quick in-and-out. The less that mothers (and society in general) know about what's actually happening, the better. Ultrasound technology is an amazing window into the womb that should be utilized – not discouraged. There is no such thing as too much information, too much informed consent, or too much thought given to a big decision.
With Planned Parenthood-approved Andy Beshear taking over as Kentucky Governor this year, these victories will be a bit more challenging. Pro-life advocates in Kentucky can celebrate today, and know the rest of us around the country are, too!