Angelique Clark is a media student in Las Vegas, Nevada. She's also an avid Students for Life leader, does graphic design work for SFLA, and founded Life Dress, a hand-made pro-life clothing line.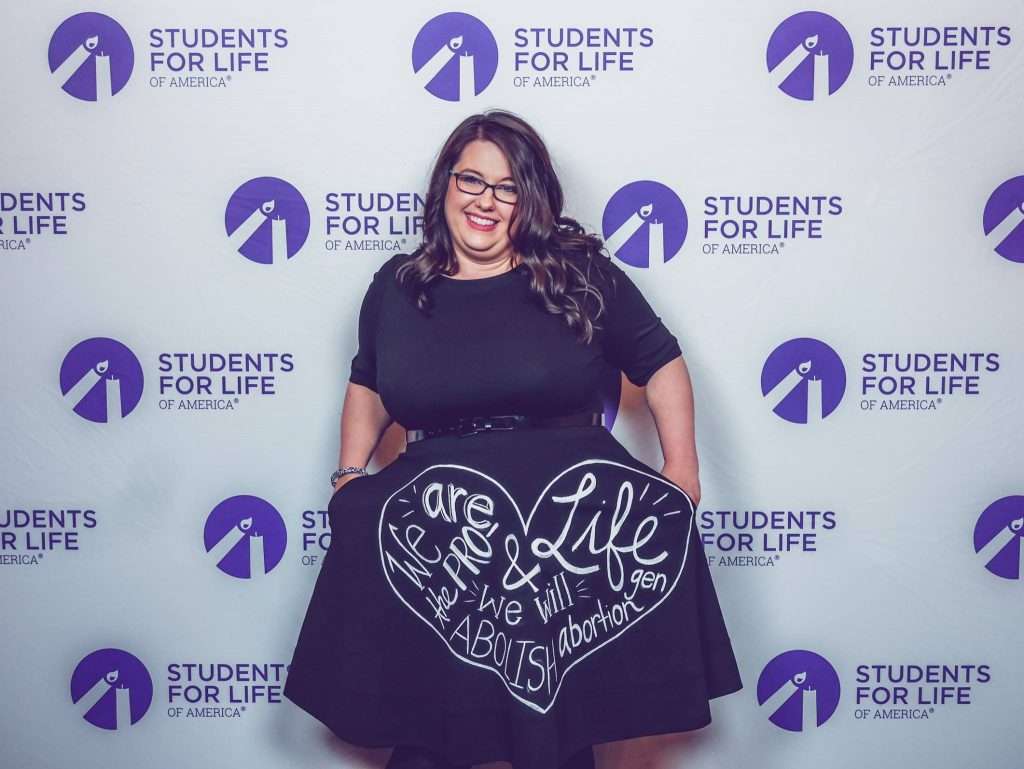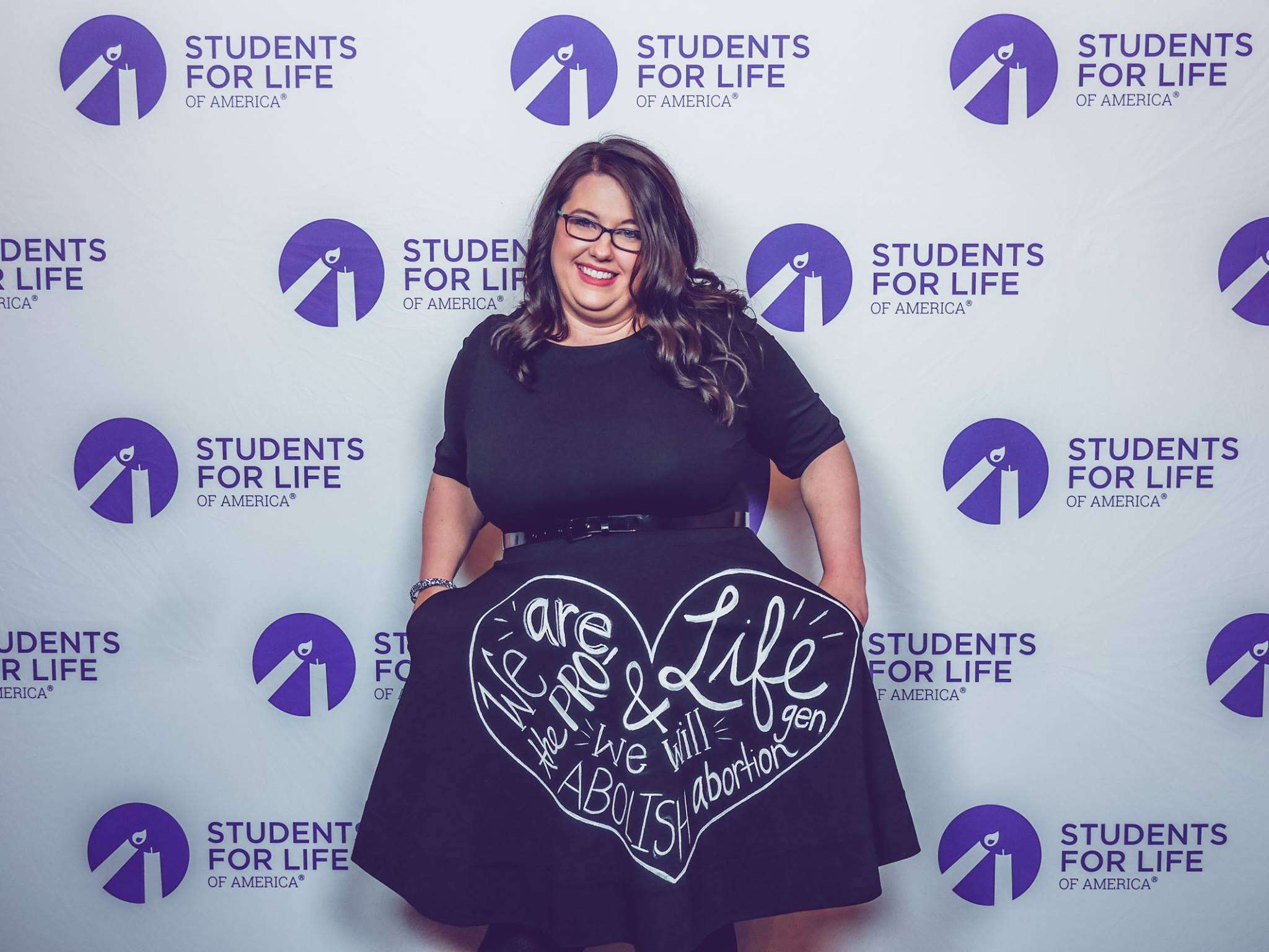 Earlier this month, Angelique had a "controversial" encounter in one of her media classes. She recounted:
"Today in my media ethics class, we went around the room sharing a cause that we care about. Half the class said the environment, the other half said immigration. When I said preborn human rights and the movement to abolish abortion, I got a lovely amount of glares and exasperation and my professor, who is constantly assuming every woman is pro-choice, asked me if I "hated the other side" in an accusatory manner. Then interrupted when I tried to answer.
Five minutes later, we're going over various controversial advertisements and I almost exploded at the level of cognitive dissonance being displayed by my classmates and professor. This photo was put up comparing the Holocaust to the slaughter of farm animals:
The class unanimously decided it was disgusting to compare the slaughter of human beings to the killing of animals. Why? Because humans aren't animals and so it isn't a fair comparison; they said it takes away the true tragedy of the Holocaust. Someone said "those victims were people's sons and daughters, and a cow is not a person."
Everyone seemed to be in total agreement that we shouldn't compare humans to animals in this instance, but these are all the same people who roll their eyes whenever I refer to abortion as a human injustice and don't dance around the everyday slaughter of preborn babies with euphemisms. Honestly, this class is mentally and emotionally exhausting but I also know that whatever hatred people have for me when I speak up and against the majority is worth the small chance that I can plant a seed."
Censored College Campuses
This is the tragedy of the close-mindedness of college campuses today. The free exchange of ideas is no longer on the table; either you agree with the teacher, or you're out. Note how the teacher didn't even allow a conversation, jumping immediately to aggression and silencing the opposing viewpoint.
Pro-life students are all too accustomed to existing in silence, crushed by liberal professors and threatened with punishment and poor grades for speaking their minds. The free speech crisis is an epidemic – but we can push back on an individual basis just like Angelique. More than likely, there was someone else in that classroom who was not all aboard the abortion agenda. And Angelique gave them hope.
Support Angelique by shopping at Life Dress.