On October 24th, Students for Life of America announced a new nationwide push to educate pregnant & parenting students about their legal rights. Since 2011, Students for Life's supportive initiative, Pregnant on Campus, has been equipping Students for Life groups to be the bridge between their pregnant & parenting peers in crisis and local supportive resources.
Pregnant on Campus also equips pro-life students to be advocates for change on their campuses by adjusting school policies that discriminate against pregnant students and approaching schools to make accommodations like lactation rooms, diaper decks, and much more.
Included in this new push is a Pregnant & Parenting Bill of Rights (a concise list of legal rights afforded to student parents) and a promise that Students for Life of America will stand up to any school that discriminates against or fails to properly accommodate student parents.
Central to the Pregnant on Campus Initiative is Title IX education. Title IX is a federal law that helps women continue their education without discrimination in order to set up the best possible lives for themselves and their family. Publicly-funded schools are required to abide by Title IX, but all too often, schools get away with pregnancy discrimination. It needs to be addressed.
So, although Pregnant on Campus has helped hundreds of student mothers, more action was called for. Student parents face seemingly impossible obstacles and all to often, feel forced to choose between their children and their education. Schools are failing their student parents – all 4.8 million of them.
On this project, we were inspired by student parents like Ruth. 
Ruth's Story
Students for Life met Ruth Asmarzadeh in Colorado in 2017, at which time she allowed us to share her story in the hopes of inspiring and encouraging other students just like her. This is her story.
Ruth is a student at Pikes Peak Community College in Colorado. Two years ago, she became pregnant. She didn't know what to do. Her baby's father was pressuring her into getting an abortion.
She came from a religious family, but she still contemplated getting an abortion. So Ruth scheduled an appointment at a Planned Parenthood in Denver. While helping with an event at her church, she asked a friend to take her to the "doctor," stating she had the stomach flu. But luckily her friend read between the lines and asked her where her appointment was.
That's when Ruth revealed she had an appointment to get an abortion.
Ruth's friend was able to convince her to delay the appointment and speak with her parents first. Ruth chose life for her son, Eli (who is pictured here).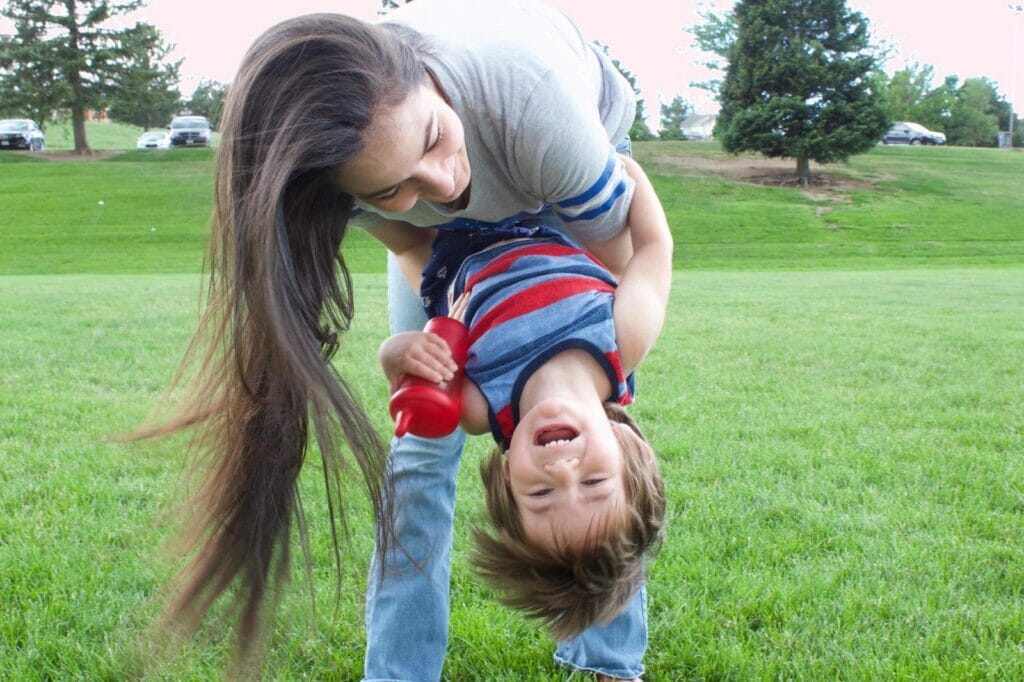 Eli came the week before final exams, so she wasn't able to finish her classes. Not knowing her Title IX rights (which would have allowed her to reschedule her exams), she didn't think to inform her teachers ahead of time. She thought they would simply understand (as she was clearly pregnant) and they would allow here to make up for her missed classes.
But not only did the school NOT allow her to make up her work, they even stripped her financial aid!
That's when Students for Life stepped in.
We helped Ruth get her financial aid back and threw her a baby shower to help her with baby clothes, diapers, and other necessities. But she was juggling being a first-time parent, school, and a job, so she fell behind. Now, she's working three jobs so she can try to earn the $6,000 she needs to complete her associate's degree at Pikes Peak Community College (all while taking care of Eli).
What Happened to Title IX? 
Ruth was not informed of her Title IX rights by her professors, academic advisor, or school administration. She did not know that necessary pregnancy-related absences (like childbirth and recovery from childbirth) are protected under Title IX. She should have been allowed excused absences from her classes as well as accommodated with enough time and information to make up any missed classwork, assignments, and exams.
That got us thinking… how many other pregnant students are being failed by their schools?
Her professors and school staff failed to provide this critical information and support. Ruth ended up dropping out of a class and taking an incomplete in another class. She was later informed that she did not complete enough credits to be able to qualify for financial aid this term.
Ruth's Story Isn't Over Yet
Ruth lost valuable time after having to deal with the Title IX issue. Before she knew it, Ruth was holding down three jobs to support her greatest blessing, Eli.
But Ruth knew that finishing her degree and using it to get one stable job would be best for her family. She's ready to go back and finish what she started – this time, with the help of an adorable little cheerleader, AND Students for Life of America.
We started a fundraiser for Ruth. And the results absolutely floored us. Within days, Ruth was donated the $6,000 she needs to finish her associate's degree. Her school may have failed her, but loving pro-life supporters helped make things right for this brave young mom. Thank you so much for your support of Ruth (and Eli)!
Ruth's Story is Too Common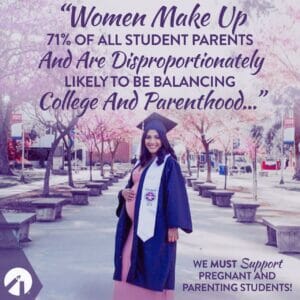 All too often, society tells women that they need abortion to succeed. But, and it's been said by famous first-wave feminist Alice Paul and through generations, "Abortion is the ultimate exploitation of women." What student parents truly need to succeed in addition to support is the right information about their bodies and their rights…their Title IX rights! Students for Life has helped countless women with the resources they need to succeed. But there's always more to be done.
Students for Life America's Pregnant on Campus Initiative helps pregnant and parenting students in all 50 states complete their education and connects them to local resources including childcare, healthcare, health insurance, housing, food, clothing, and pregnancy testing and counseling.
.