Earlier this month, Seattle University, a Jesuit University, made the proper decision to remove Planned Parenthood from their website. This move, done after Students for Life of America asked the university to do so, was well praised among pro-lifers… and of course challenged by the abortion industry. Some such criticism came from professors within the university, such as the Director of the Women and Gender Studies Program, Theresa Earenfight, who stated, "I know a lot of Catholics who are pro-choice," and that Fr. Sundborg made a decision that "aligns him with the fringe."
The issue with Earenfight's claim is that it doesn't mean anything. "I know some people who disagree" isn't a theological argument. She's speaking of a modern group of "salad bar Catholics" who pick and choose which parts of doctrine they'd like to subscribe to, ignore the things they don't, and still call themselves Catholic. There is no Catholic principle, teaching, tradition, or scripture that can prove abortion as moral.
Not to mention, it's a far cry to call a pro-life Catholic "the fringe." Catholics make up nearly a quarter of the U.S. population, and the vast majority of those respect Church teaching about abortion. That's hardly "the fringe."
Last year, on the anniversary of Roe v. Wade, the Jesuit Conference of the United States and Canada provided an updated statement on abortion. This statement once again affirmed Church teachings against abortion as it referred to "a key social evil," and further upheld that the dignity of the human person is "the foundation of Catholic moral tradition." The Catechism of the Catholic Church is also abundantly clear in that, "human life must be respected and protected from the moment of conception."
Being pro-choice is not Catholic, no matter how badly pro-abortion Catholics want it to be. I could run outside and shout that I'm a purple giraffe that can fly & grant wishes. Cool as that would be, saying something out loud does not make it so.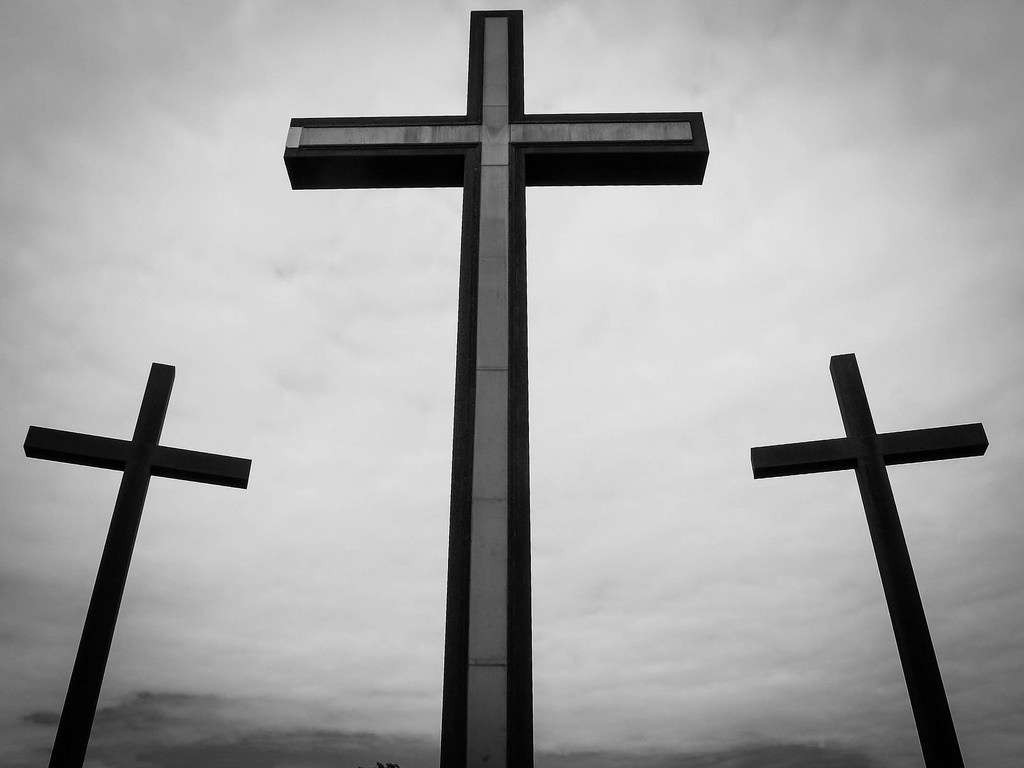 At Seattle University, another criticism of the decision from a different professor was that, "I'm not convinced that you have to trash Planned Parenthood because of the Catholic intellectual tradition." This is another instance of people's bizarre affection for the abortion giant, including the cognitive dissonance between the "pink, friendly neighborhood health clinic" and the "giant abortion business that dissects viable babies alive to sell their hearts." Students for Life has said it before: the only thing Planned Parenthood is actually good at is marketing. They've managed to convince quite a few people that their number one mission is not abortion (despite all evidence to the contrary).
The problem here is that the mission of Planned Parenthood is in direct opposition to the teachings of both the Catholic Church and the Society of Jesus. The Society of Jesus, commonly referred to as the Jesuits, which Seattle University is associated with, takes on a mantra of Social Justice. For Jesuit institutions, one common goal is building leaders who fight social injustice while helping marginalized communities throughout our world to uphold human dignity.
The Catholic Church as a whole has done a lot of work to help those in need, from its advocacy for preborn children, establishment of homeless shelters, adoption agencies, and its continued work after being one of the first responders to HIV and AIDS. Meanwhile, Planned Parenthood has admitted they lied about having mammogram machines, they fabricate their numbers so they can portray a myth that only 3% of their "services" in their facilities are abortion, and they've even been caught complicit in statutory rape and human trafficking situations, committing abortions on minors and trafficking victims knowingly without reporting to police.
Although ironic considering their slogan is, "Care. No Matter What," Planned Parenthood does not care for the human person. They care about profits at the expense of women, especially those in marginalized communities. And that only scrapes the surface of Planned Parenthood and their founder's beliefs in eugenics and racial superiority. Now there's a rabbit hole.
The fact is, the decision by Seattle University and Father Sundborg was the right one and should be celebrated. Jesuit teaching is built on ideas of truth and justice. As modern science has evolved, we have come to know that the preborn are whole, distinct, and living human beings. Because of this, we know that abortion is the deliberate and intentional ending of human life. As a result, no Catholic institution or believer can or should stand in defense of Planned Parenthood, because they willingly profit off the ending of human lives and lying to women.
So many better resources exist in greater abundance that make the proper decision to actually provide real women's healthcare and parenting support.  Although the abortion lobby and wayward professors will always try to degrade the importance of it, it is the duty of every Catholic and every Catholic Institution to work towards ending the gravest social injustice of our time and uphold the dignity of the human person.