"Governor Newsom's reckless support for a new abortion pill distribution scheme on California college and university campuses will put students' lives at risk and put schools at risk of lawsuits as conscience rights are violated," said SFLA's Kristan Hawkins.
Prediction: Conscience Rights Lawsuits Will Take Place 
SACRAMENTO, CA and WASHINGTON D.C. (10-11-19) – Following news that California Governor Gavin Newsom signed the controversial SB 24 into law requiring the distribution of life-ending, chemical abortion drugs through California public college and university health centers, Students for Life of America President Kristan Hawkins observed, "The Pro-Life Generation will not sit back and watch their college and university campuses be turned into Planned Parenthood's new money making machines."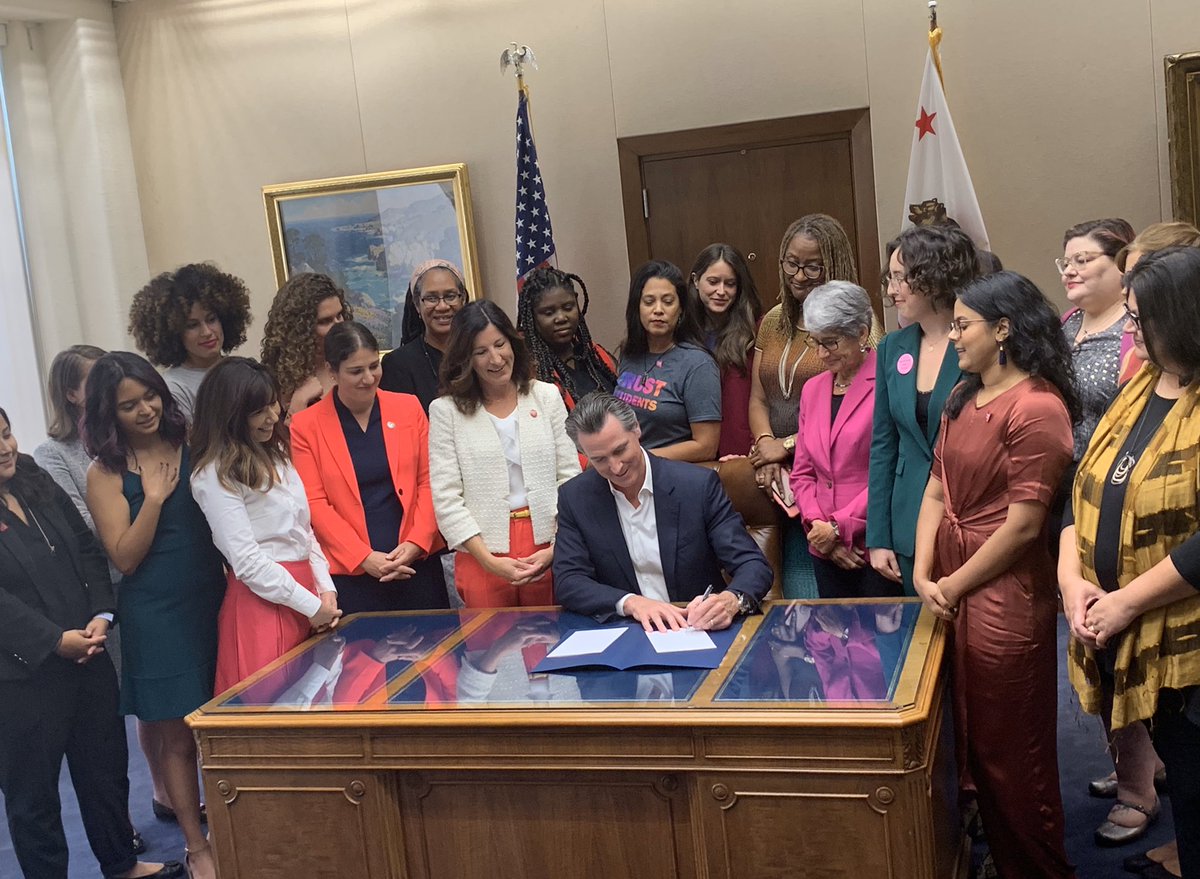 Hawkins noted that SFLA is preparing to help students in other states that might consider the dangerous measure and that SFLA was gearing up to help students and healthcare workers in California whose conscience rights will be violated as they are forced to participate in abortions. "Student fees underwrite the costs of the healthcare centers on campuses, which will now be required to distribute deadly chemical abortion pills. And healthcare professionals will also be forced to hand them out no matter the consequences to women's health, but Students for Life of America will make sure to connect these victims of conscience right violations with legal help to stop the spread of a bad idea that is only good for propping up abortion vendors like Planned Parenthood," said Hawkins.
"Women will lose, as the abortion lobby makes bank. This law includes funds that can go to Planned Parenthood for 'consulting' and new funds for 'security', allowing the nation's number one abortion vendor to sit back and cash checks, enjoying the chaos of abortions taking place at schools without any of the risk," said Hawkins.
Problems with the forced distribution of chemical abortion pills on college and university campuses are detailed here and include:
For the last several years, SFLA has actively opposed this measure, testifying, lobbying, rallying, letter writing and educating et al, and we will be prepared to meet similar efforts in other states as they take place.
For more on the effort to put chemical abortion pills on campuses, visit: https://www.nocampusabortions.com.
For interviews, contact Kristi Hamrick at [email protected].