Last night, Students for Life and dozens of other pro-life organizations rallied after discovering a giant Planned Parenthood had been built in secret just over the border from Missouri to Illinois. An estimated 400-500 people attended to protest this unwelcome intruder.
A little backstory: Missouri is a very pro-life state (i.e. the populace is pro-life and elected pro-life politicians who are expected to protect the preborn). The last abortion facility in Missouri, a gross Planned Parenthood in St. Louis, isn't doing so hot after they failed their health inspection and were caught sending 74 women to the emergency room in the last 10 years. Oh, but they're still operating without a license so that didn't stop them or anything.
Regardless, Planned Parenthood knows they're beat in Missouri. So they gave up on the St. Louis facility, evidently accepting that its low standards were not going to change.
Enter the secret new location just over the border in Illinois. An 18,000 sq ft mega-center that promises to kill babies up until 24 weeks (such as this fella below). With all factors in mind, we assume this Planned Parenthood will advertise to Missourians that this is the new place to go for abortion once Missouri is a fully pro-life state.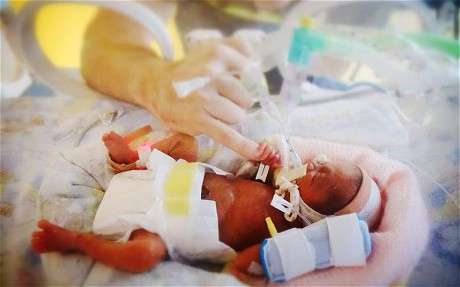 So we rallied big time. Speakers came from near and far, and we overcame tons of obstacles to put it together (such as local businesses closing off their parking lots to us). The attendance blew us away. 
We heard from multiple Students for Life team members, a former abortionist, the leaders of multiple impactful local organizations, and even a few politicians dedicated to protecting life and keeping women safe.
"Planned Parenthood built this mega-facility in secret because they didn't want us here.So, guess who's here today and won't be leaving until this facility closes," said Reagan Barklage, Students of Life of America.
Here are some of our favorite photos from the event: