Students at medical and law schools face many ethical and moral challenges when it comes to abortion. Not to mention, this is made even more complicated by predominately pro-abortion atmospheres & school faculty who prefer an echo chamber to an idea exchange. That's why we offer a special speaking tour, just for med & law schools!  
ALL medical and law school Students for Life groups qualify to request one of our pro-life speakers. We partner with a long list of experts in the fields of both medicine & law (as well as related topics, should your group be interested in something specific, i.e. maybe your campus gives academic credit for interning at Planned Parenthood and you want to address that).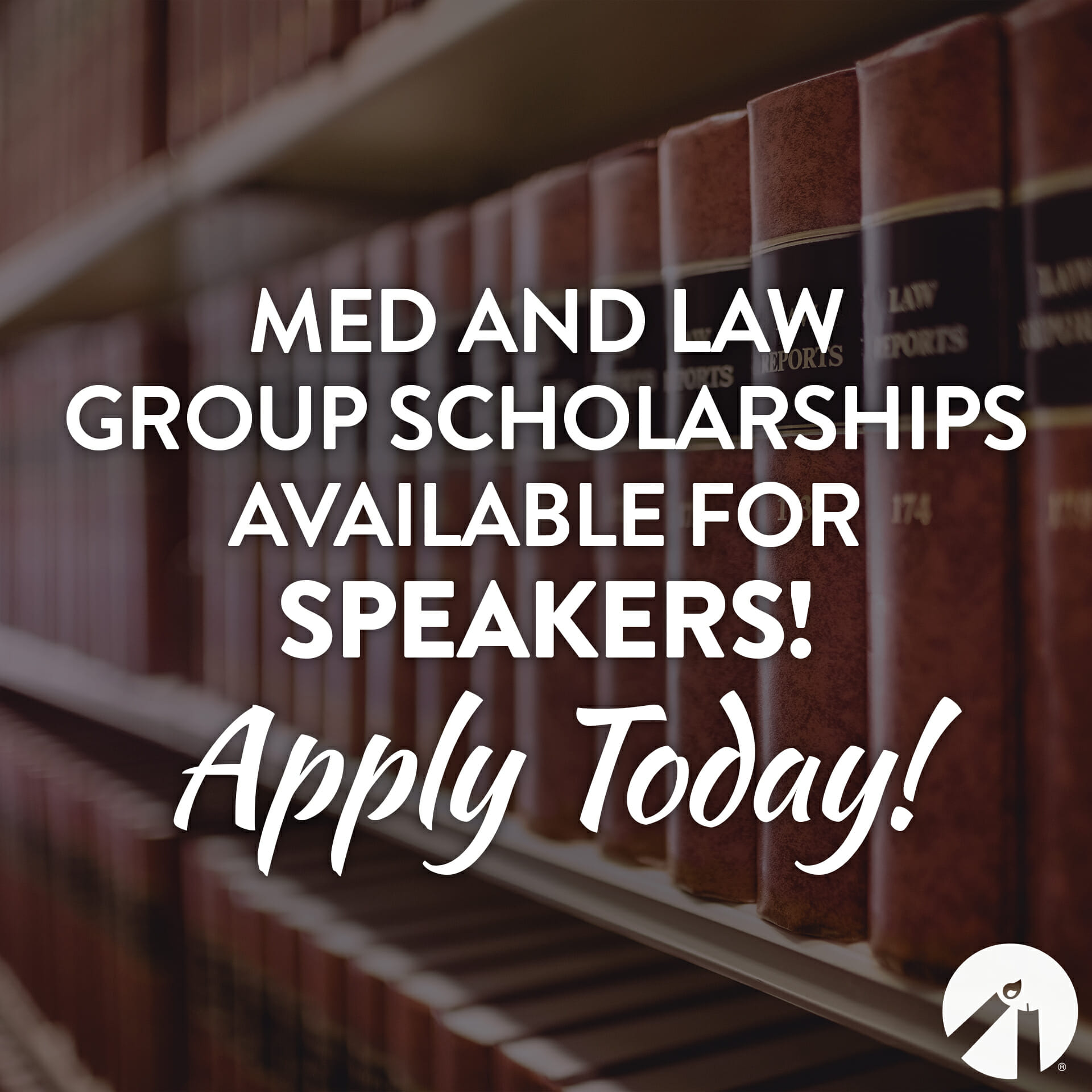 In order to help you connect with professionals in your field, Students for Life has several small scholarships to help you host a speaker on campus.  
There are many pro-life topics that are often skewed by liberal universities, like: 
C

onscience rights

 

P

hysician

–

assisted suicide

 

T

he legal 

battle for

 a Post-

Roe 

America

 

Ethics surrounding 

Plan B 

and the abortion pill, 

RU-486

 

P

ost-abortion care 

 
Schedule a Pro-Life Speaker
The tour's coordinator, Mary Briganti, would be more than happy to work with you to get a speaker who addresses one of these topics (or even one you don't see listed). Contact her at [email protected] to learn more. 
Please fill out this application if you are interested in applying for a small scholarship to bring a speaker to your campus.
Embrace Your Calling!
And don't forget – all Students for Life of America resources are available to med & law Students for Life groups. There's even a tabletop display designed just for you called "Conscience Rights." Ask your Regional Coordinator to do this display on campus with you!
It can be scary to be the pro-life voice on a graduate campus; the stakes are often high. But doctors and lawyers are arguably the two most important groups of people when it comes to abortion in America. These professions are the people committing abortions, and the people fighting for the legality of it. Imagine if America's doctors refused to commit abortions, and America's lawyers fought to make & keep this human rights atrocity illegal. Your role is critical. You can be the voice of change in your industry. And we can help – even if they try to silence you.