Planned Parenthood is back at it again, this time in Minnesota. In the Minnesota House this year, a bill was proposed that would mandate Comprehensive Sex Ed in all of the public and charter schools in the state. Within the bill, it outlines provisions such as ensuring students are taught "bodily autonomy" and about "services related to sexual and reproductive health." All of this is really just an opportunity for Planned Parenthood to force their way into schools and sell more abortions.
On Sunday, September 22nd, pro-life students along with community pro-lifers rallied against the bill and showed up in force. The rally, which was led by the Child Protection League in Minnesota, was in response to the Minnesota house having votes to not only implement comprehensive sex ed, but prevent districts from being able to opt out to parts of the sex ed curriculum.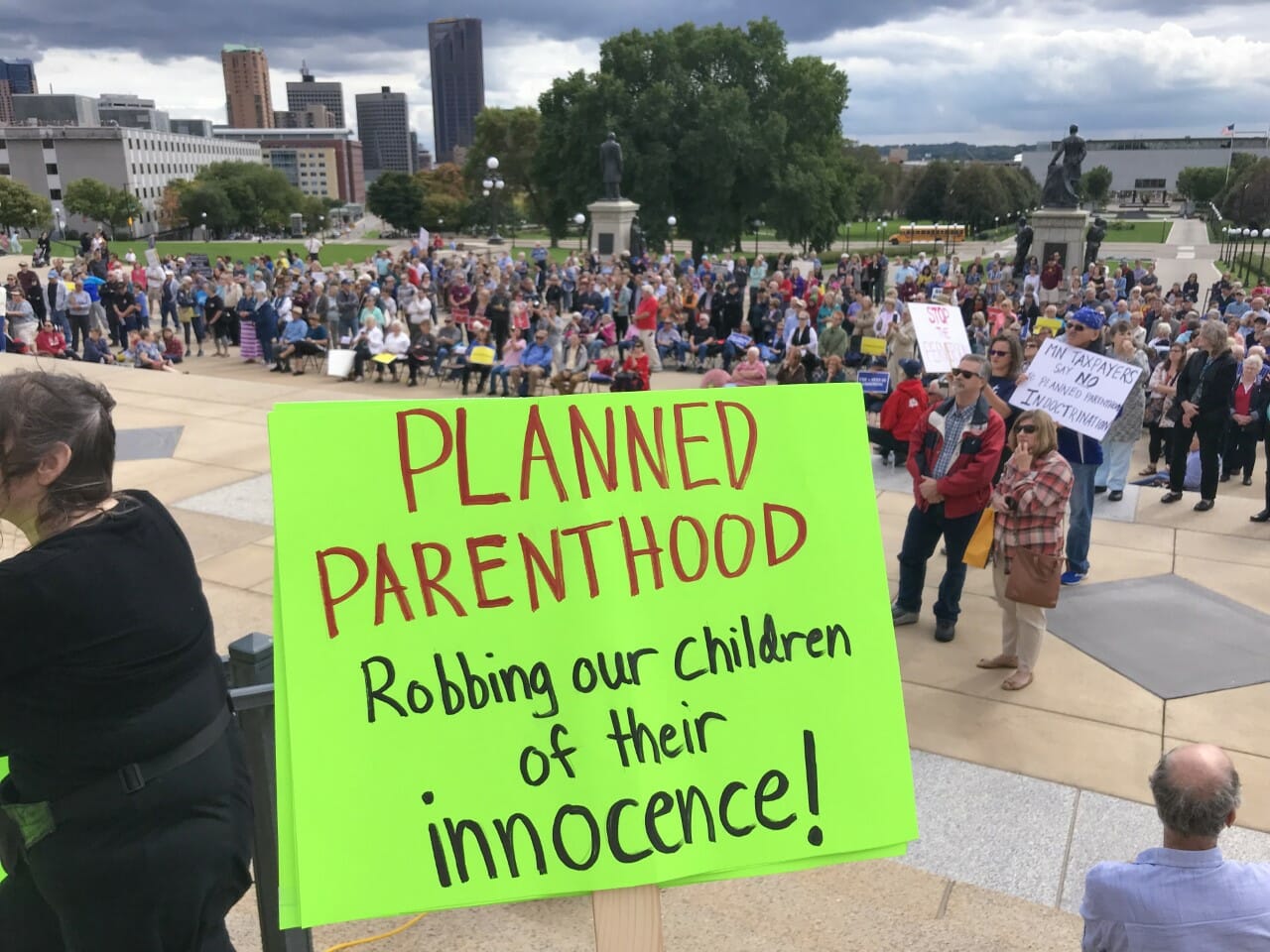 Of course, it is not necessarily a problem that the State would want to ensure similar curriculum between districts, but rather what the curriculum is and what it entails. The bill would allow individuals without teaching licenses to be able to teach the course. This would allow for Planned Parenthood to insert themselves into classrooms across the state, not to educate the youth, but to ensure they have a customer base.
In other states, it has also been highlighted that Planned Parenthood Sex ed entails graphic depictions including different sex methods, sex toys, and even how to get an abortion without a parent's knowledge. All of this is far beyond the purview of what is typically covered in reproductive education courses. However, Planned Parenthood wants this to be mainstream. Because Planned Parenthood values profits over women.
Minnesota State Captain for Students for Life Action Savanna Beaurline, who participated in the rally, talked about the importance of the pro-life presence at the capitol.
"This curriculum not only robs our children of their innocence, but also teaches our children sexual deviance is normal. It is our job as adults to protect the innocence of our children and future children from Planned Parenthood. Planned Parenthood is in the abortion business. They will stop at nothing to promote the further killing of babies so they can stuff their own pockets. Planned Parenthood is not pro-woman or pro-child."
Oh, not to mention, this is the same event where a pro-choice protester showed up and proclaimed that abortion was the only way to get rid of "the demon babies." Read more about that interaction here.
However, as Planned Parenthood continues to try to indoctrinate children for profit, leaders like Savanna continue to push against and actually stand for women and children. The Pro-Life Generation is alive and well in Minnesota!
Is Planned Parenthood trying to implement their sex ed where you are? Reach out to Katie Lodjic for help kicking Planned Parenthood and their curriculum to the curb.