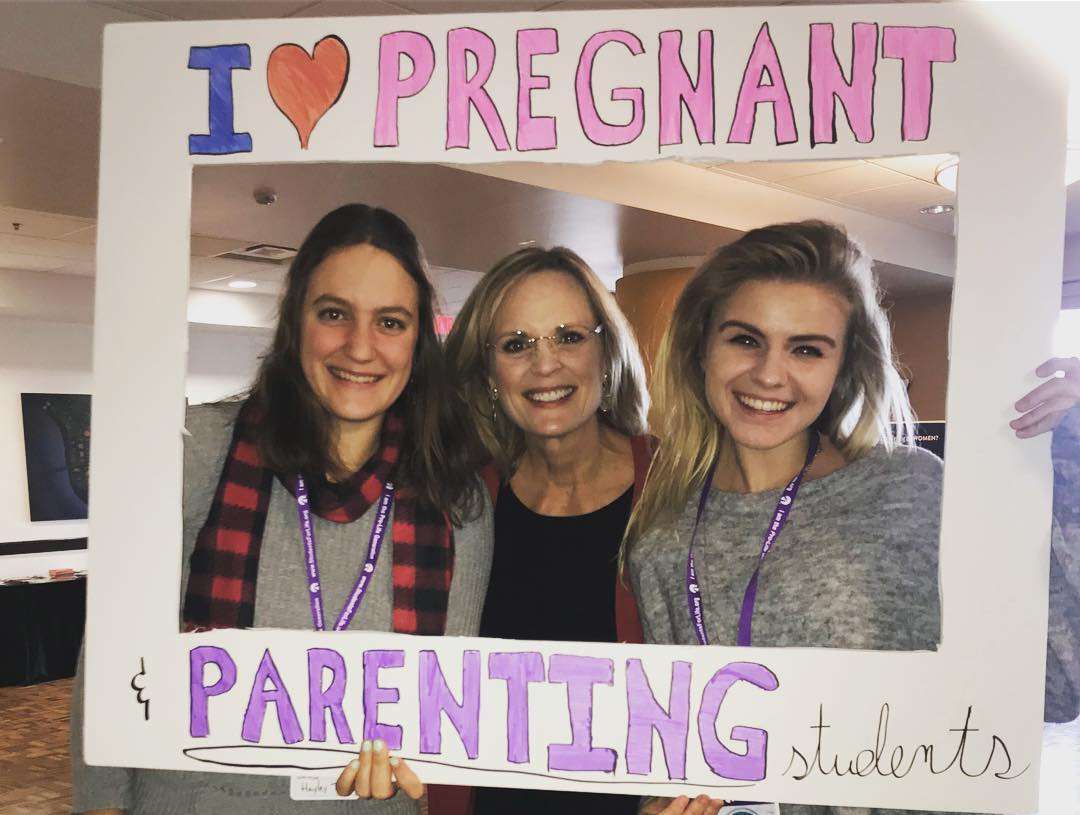 Over the last few months, through our Pregnant on Campus Initiative, Students for Life of America (SFLA) conducted research on the resources and accommodations available to pregnant and parenting students at 19 Chicago colleges and universities. The schools received letters and a follow-up email with a rating based on the resources they offer.
Saint Xavier University, the only school to respond thus far, has created a committee to examine our recommendations and determine next steps to further support pregnant and parenting students on their campus. Their response to our recommendations was as follows:
"Saint Xavier University is an institution of higher education inspired by the heritage of Sisters of Mercy who began their ministry serving women and the poor. We are in full compliance with Title IX and are always looking for more ways to serve our students. We have formed a committee to review your recommendations and determine steps we can take or have taken to support pregnant and parenting students."
How'd Saint Xavier Do?
Saint Xavier University received a rating of 2/5 Stars. Each school was rated based on the accommodations they currently provide to pregnant and parenting students. Each star represents a different category of support (Title IX Compliance, Housing, Campus Resources, Financial Assistance, & Medical Attention).
If a university met only one requirement in a given area, they were awarded one-half of a star. If a university did not offer a certain accommodation to any students (i.e. downtown schools that don't have housing), then that star was not applicable. Therefore, the schools were either rated on a 4 or 5-Star system.
Reasonable accommodations include, but are not limited to:
family housing (if applicable)
diaper changing tables in all or a majority of men's and women's restrooms
lactation rooms in every or almost every campus building
on-campus child care
special maternity parking options
grants & scholarships for student parents
pregnancy and STD/STI testing at the campus health center or a campus affiliate
Our Recommendations
We were happy to find that Saint Xavier allowed a pregnant student to continue living in the dorms. A suggestion we made to make the campus more accommodating was to offer family housing. We also recommended that the school increase the number of lactation rooms and diaper decks on campus, as well as create maternity parking accommodations for pregnant students.
Saint Xavier's response to our recommendations was exemplary as it is our goal to partner with each institution to ensure no student will find themselves having to choose between their child and their education. We are optimistic that each school we contacted will be willing to work with us in this way.
Women make up 71% of all student parents and are disproportionately likely to be balancing college and parenthood. Having a child should never be a barrier to education, and Students for Life is well-versed in the kinds of services that promote a positive learning experience for pregnant and parenting students. Universities bound by Title IX are expected to provide resources and accommodations to pregnant and parenting students just as they would for other students with a variety of special needs. We are calling upon these Chicago institutions to help them maximize student potential:
Chicago State University
DePaul University
Harold Washington College
Harry S. Truman College
Illinois Institute of Technology
Kennedy-King College
Loyola University
Malcolm X College
North Park University
Northeastern Illinois University
Northwestern University
Olive-Harvey College
Richard J. Daley College
Robert Morris University
Roosevelt University
Saint Xavier University
University of Chicago
University of Illinois at Chicago
Wilbur Wright College