The United Nations has always been draconian about pushing abortion. They've even given it a "human right" designation, literally dishing out "grades" to countries' human rights friendliness based on their abortion policy.  In fact, the UN labels pro-life entities as "human rights violators." In doing so, they have created enormous pressure on participating countries to be pro-abortion.
The UN must be working off Planned Parenthood's playbook, because they are the world's biggest abortion bully. And they use all of the same empty rhetoric, intimidation tactics, & general rage.
For decades, America has just gone with their status quo. But right now, we're in a new era. Despite initial misgivings about the pro-life intentions of a new administration, we're witnessing one of the most pro-life White Houses in American history. In front of the United Nations, the United States is finally standing up to pro-abortion bullies and giving courage to other nations who know abortion is wrong.
Since May, the Trump Administration has been working with other nations to create a united pro-life front … and it's working. In Geneva, a World Health Assembly was held where 9 countries, including the U.S., took a stand together in defense of life. To our knowledge, this is the first time any such coalition has ever happened.
On Monday, before the opening of the high level meeting on Universal Health Coverage, Secretary Alex Azar read a joint statement on behalf of 19 countries including Egypt, Haiti, Hungary, Poland, and Iraq, representing more than 1.3 billion people. The statement called on the UN and its agencies to focus on life-affirming care, not actions that destroy families. Before the conclusion of the UHC high level meeting, 2 more countries joined the statement, bringing the total to 21 nations.
Secretary Azar said:
"We do not support references to ambiguous terms and expressions, such as sexual and reproductive health and rights in U.N. documents, because they can undermine the critical role of the family and promote practices, like abortion. There is no international right to an abortion, and these terms should not be used to promote pro-abortion policies and measures."
And folks, this is a BIG deal. Pro-life countries stood together to say that nations have the right to protect their citizens, including the preborn. The UN has gone "mad with power," commandeering the right for countries to make their own abortion laws. And in our only address to the UN this year, in front of 193 countries, America chose to take a stand for life. 
President Trump said:
"We are aware that many United Nations projects have attempted to assert a global right to taxpayer-funded abortion on demand, right up until the moment of delivery. Global bureaucrats have absolutely no business attacking the sovereignty of nations that wish to protect innocent life."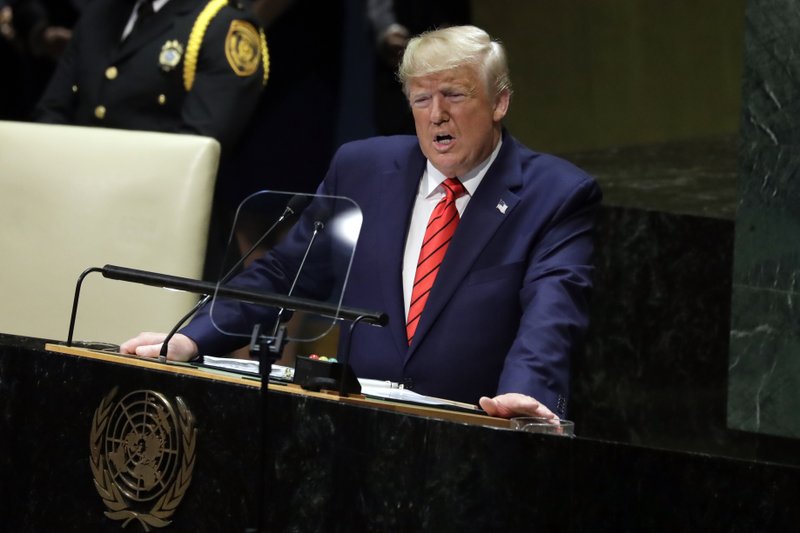 At the beginning of his tenure, Trump reinstated the Mexico City policy, which prevents international funding of abortion. Why the United States ever felt the need to pay to abort the citizens of other countries remains a mystery. But, thanks to Mexico City, American dollars are used for saving people and performing actual health care that treats every human being as a patient. We are setting a good example.
There are constant nefarious efforts by "progressive" nations and UN agencies to radicalize abortion worldwide. In line with an obvious trend, these abortion supporters are willing to set aside life-saving healthcare to fight for abortion. They can call abortion whatever pretty names they want; no matter what, at the end of the day, abortion is the violent taking of human lives. And that will never be justifiable.
The Trump Administration, as well as the 20 other nations who signed on to the joint statement, have our utmost respect & gratitude for defending the preborn.